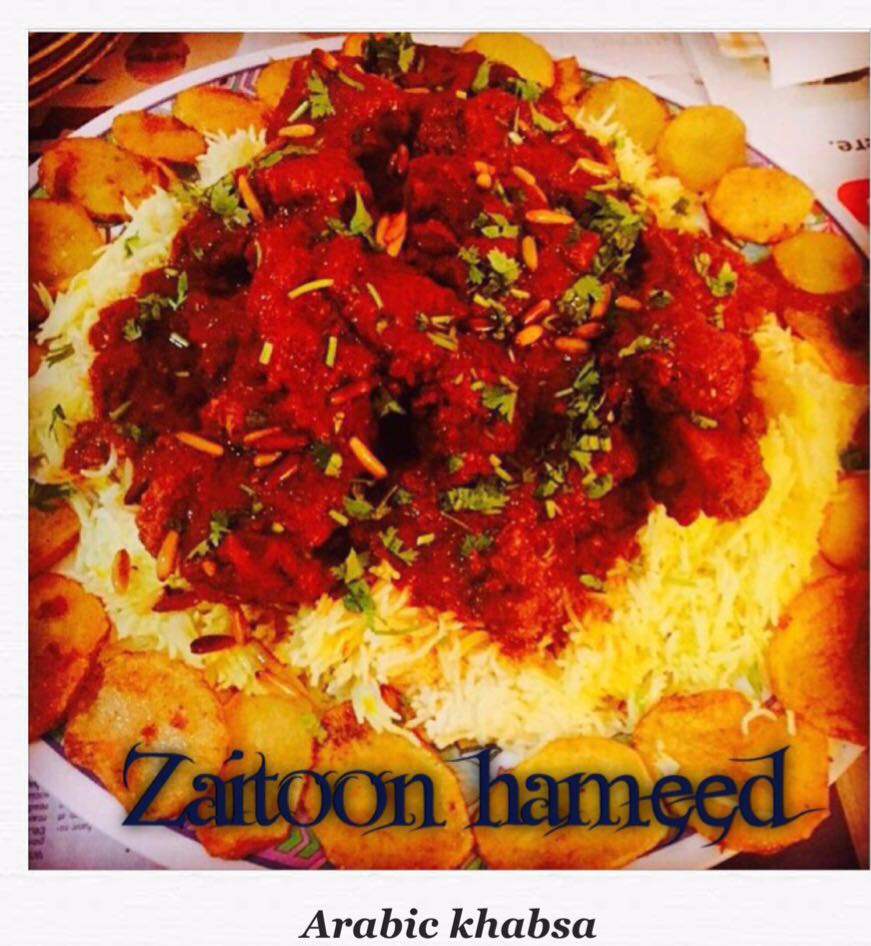 Ingredients for chicken:
1 whole chicken marinate with I cup yogurt, 2tbsp red chilli powder, 1tbsp ginger paste,1 tbsp garlic paste, ½ tsp garam masala powder, ¼ tsp red tandoori colour, ½ tsp cumin powder and salt.
Marinate for 2 to 3 hrs.
Take a separate pot keep it on fire. Put ½ cup oil, put 3 onion grind paste, fry till golden brown, add 3 tomato grind paste, cook it for 1 minute and then add the marinated chicken. Mix well .Close the lid and cook till the chicken is ½ done. Then add Tomato ketchup 1 tbsp, and I cup cream mix well. Check the salt and add if needed. Close the lid and cook till the chicken is full done and the oil separates from the gravy.
Ingredients for saffron rice:
In a pot put ½ cup oil. Heat little and put water. Then when water boils add long grain basmati rice,
Pinch of turmeric powder and salt. When rice is half done add ½ tsp saffron and cook till rice is well done.
Ingredients for Serving:
100 gms of fried pine seeds, fried potato chips, coriander leaves.
Take a big serving plate, put rice first, then put the whole chicken with gravy, then throw pine seeds above and coriander leaves and arrange the fried potatoes on side of the plate.
Serve hot Indo Arabic Chicken Kabsa. ENJOYY!!!!