"Life is a combination of magic and pasta"
Sharaf DG store, Times Square center recently concluded a successful Italian cooking session. The chefs of the day were Francesca Busso and Maria Carmela of cooking@home in Dubai fame dishing out their very best recipes for the audience.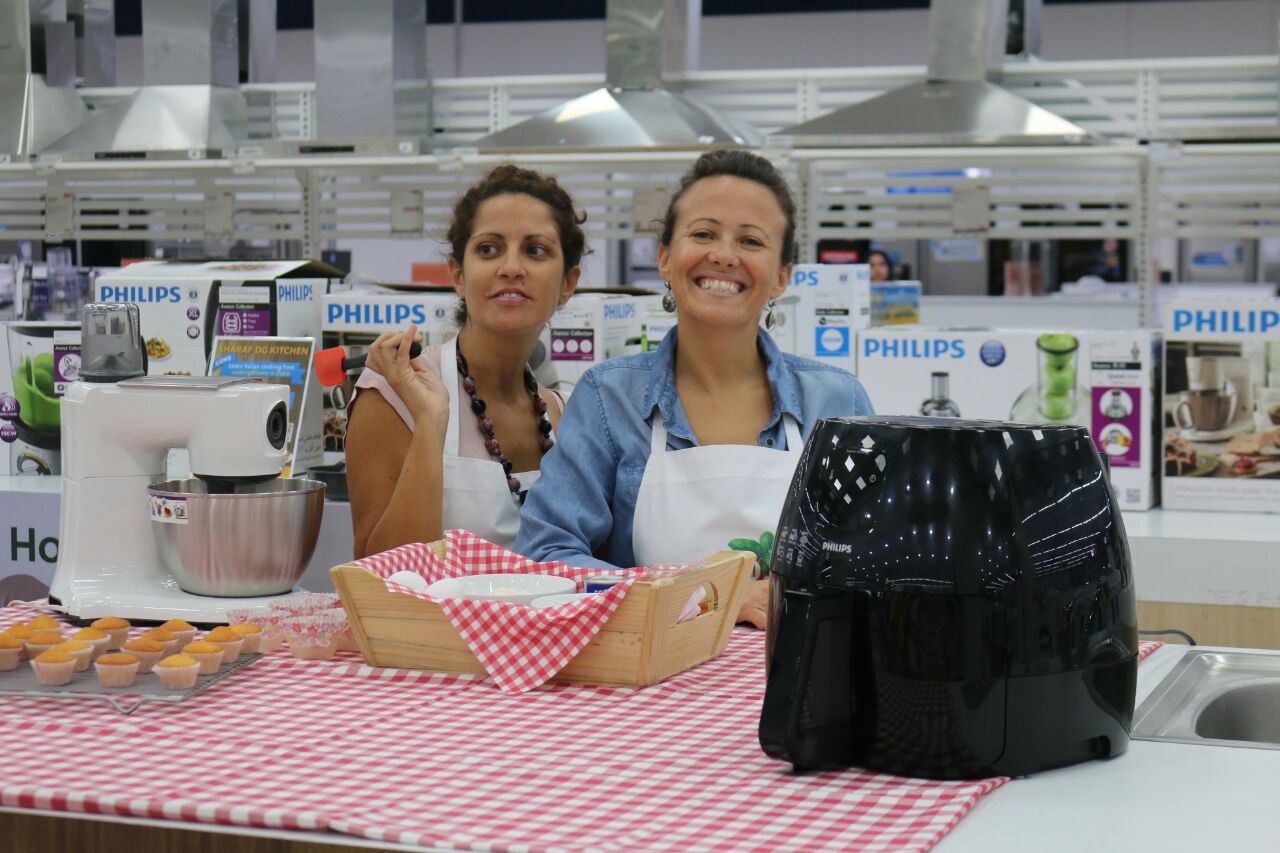 The event started at 11 am and saw a good turnout of women with kids in tow. Clearly, they were quite excited about learning the recipes – Pesto Lasagna and Yoghurt Muffin. And who would have believed they would just use two equipment  – Philips air fryer and Philips electric whisk, sponsored by our good friends at Philips. Our lovely chefs taught them as to how can they use air fryer to do a lot more than just frying by baking lasagna and muffin in the air fryer.
The amazing ladies who turned up for the event braving the Dubai sun were very enthusiastic to learn the recipes as well as the use of the appliances. The event concluded with a question answer round where the chef answered their queries regarding the tiny details while preparing Italian cuisine and more.
A big thank you to everyone who turned up for the event. Stay tuned for more such events in future.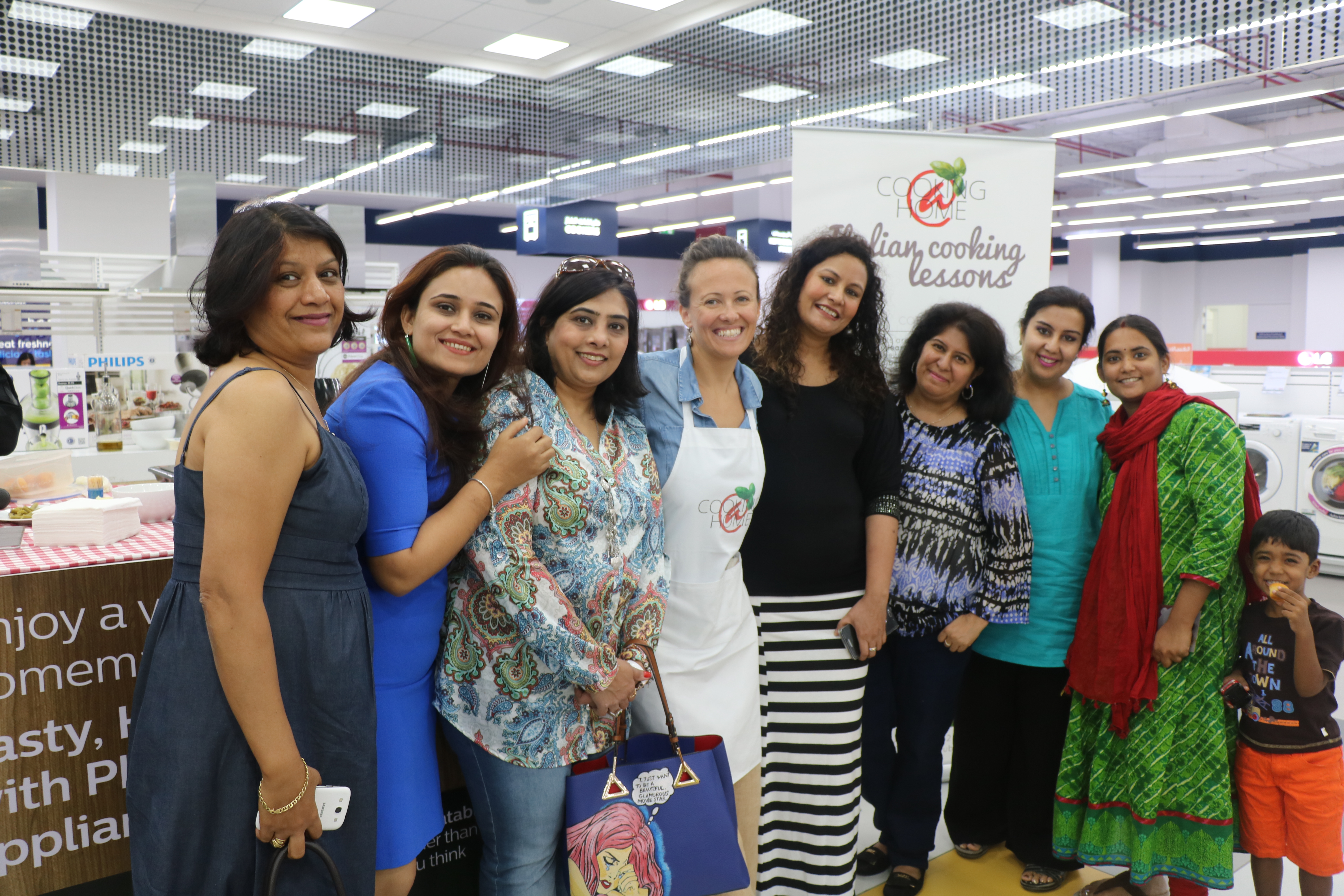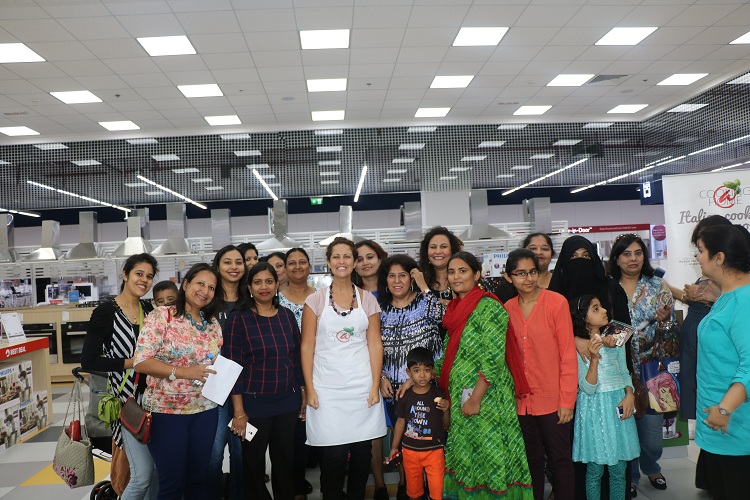 P.S. For all those who missed the event, we will be sharing the recipes in our next post.