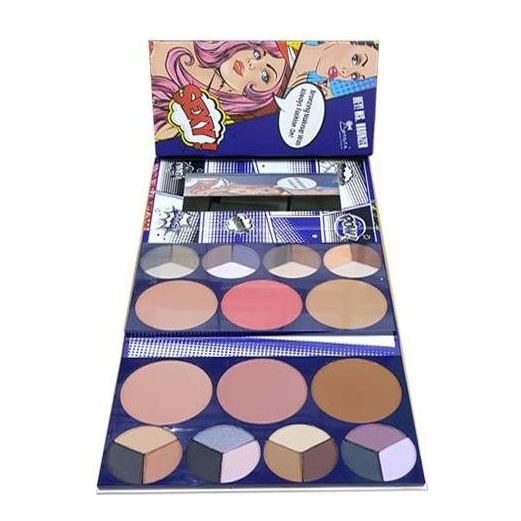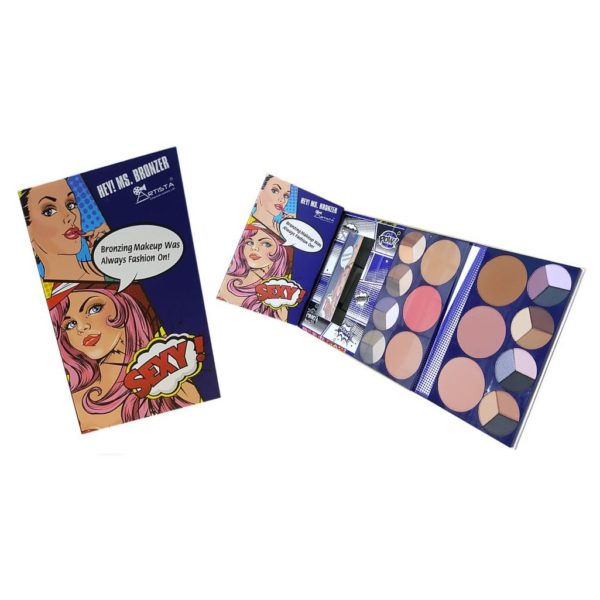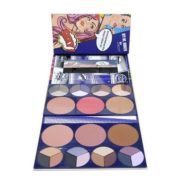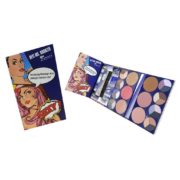 Astra Hey! Ms Bronzer 605945329249 Bronzer Pallet
A bronzing kit for the complexion, cheeks, and eyes—now featuring the soft-matte powder bronzer, Ms Bronzer the sexy—an exclusive preview to Artista.
Perfect for year-round bronzed skin, this kit flatters all skintones with natural-looking, sun-kissed radiance. It features book-stlye must-haves: Smooth on soft-matte Ms Bronzer the sexy powder bronzer for a natural-looking bronze and shimmer-less glow. Then sweep on the iconic matte bronzing powder, Sexy, over the cheeks, bridge of your nose, forehead and chin—it's every makeup artist's secret weapon for contouring, sculpting, and defining features for their client's faces. Condition Lips on the bestselling they're real! Lipwhip mousse from the base to the tip of your lips for stunning lips. Artista Lipwhip mousse for cheeks and lips – ideal for hydrating bare lips or wearing over your favorite lipwhip mousse leaving lips a touch of soft matte.
​
How to apply Ms Bronzer the sexy:
Smooth this sheer soft-matte bronzer all over the face for a seamless, natural-looking glow.
Sweep over cheeks, the bridge of your nose, forehead, and chin.
For a more sculpted look, blend under the cheekbones and along jaw and hairline.
Masterpiece 3D Fiber Mascara Waterproof from Artista:
Position wand horizontally and wiggle from base to tip of lashes for length beyond masterpiece belief.
Wear this conditioning Lipwhip Mousse for cheeks & lips from Artista on bare lips or over your favorite lipwhip.
Glide on lips.