Asko 4 Ceramic Built In Hob HC1643G
Key Information
No of Burners/Hobs:

4 Ceramic Hobs

Built In / Free Standing:

Built In

Dimensions (H x W x D):

56 x 715 x 510 mm

Installation: Not Included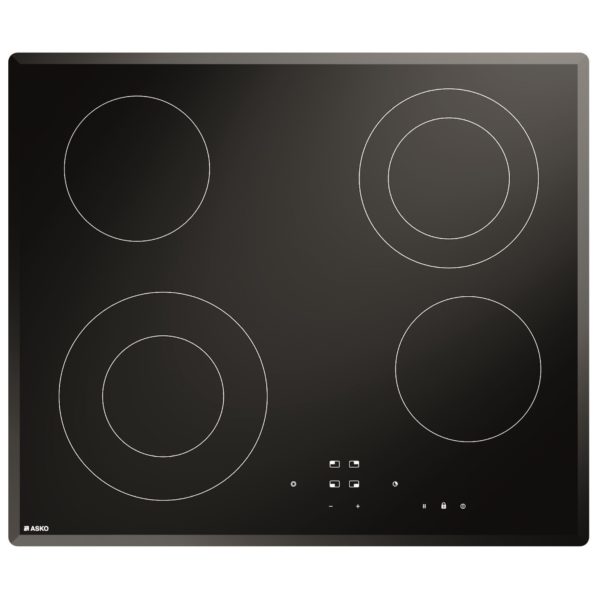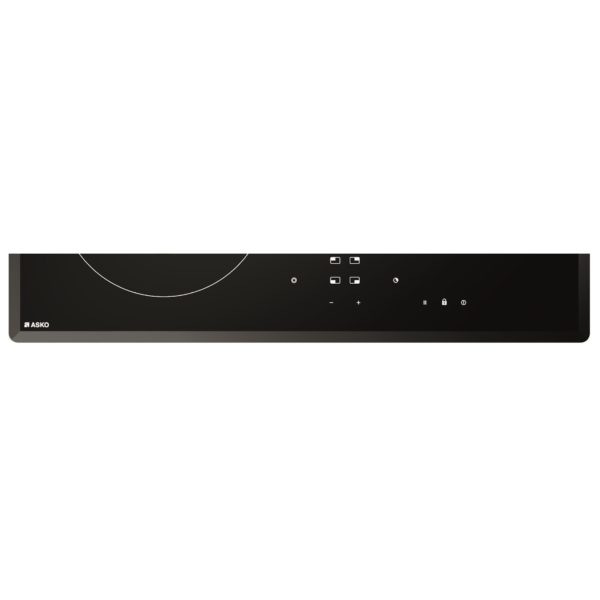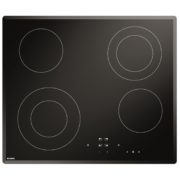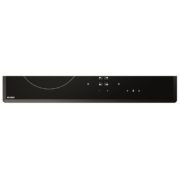 Asko Built In Ceramic Hob HC1643G
ASKO HC1643G Ceramic Cooktop
Newcomers to ASKO kitchen appliances are invariably surprised when they discover a diferent level of cooking potential. Although ASKO appliances appear externally minimalist, there is a lot more than meets the eye. Even the sleek and simple ASKO HCI643G Ceramic Cooktop boasts loads of functional features that older cooktops don't possess, and the culinary results speak for themselves. At 60cm wide, and with four dedicated burners, the HC1643G can be placed directly above the oven or in another convenient benchtop location for maximum cooking efficiency.
A distinguishable feature of modern ceramic cooktops is the glass top
covering the cooking elements. The easy-clean glass surface of the ASKO HC1643G Ceramic Cooktop encases rapid heating 'Cooklight' elements known for greater energy-efficiency, faster heating and consistent cooking results. Safety features include a child lock, residual heat indicator and cooking time limiter. The high-definition control panel is an obvious indication that cooktops have evolved to reciprocate with the user and provide valuable assistance.
Some ceramic cooktop advantages
A ceramic cooktop can be the perfect fit for an easy-care kitchen that doesn't experience a lot of wear-and-tear. The continuous surface between cooktop and benchtop leaves no room for accumulation of grime and decaying foodstuffs – a problem common with freestanding ovens. Ceramic cooktops are modern, functional, and stylish enough to compliment any kitchen, and the ASKO HC1643G also has the versatility to prepare a broad spectrum of cuisines for satisfying the meal requests of every family member.
Ceramic cooktops are ideal for people who prefer simplicity. There
are no additional or extraneous parts that require removing, cleaning or maintenance, yet full cooking potential is immediately accessible via the digital display control panel. The ASKO HC1643G Ceramic Cooktop heating elements can be minutely adjusted, and even programmed for automated stepped-heating procedures. The ASKO cooktop range is vast, including cutting-edge magnetic induction products, but the enduring popularity of electricity guarantees that appliances such as the HC1643G will find a place in Australian homes for a long time to come.
Why choose the HC1643G ceramic cooktop?
As with all ASKO product development, individual user preferences are at the forefront of considerations. Only world leading kitchen and laundry appliance manufacturers such as ASKO have the resources to create original, innovative, and far-reaching cooktops, and Australians all around the country are benefitting. The ASKO HC1643G Ceramic Cooktop boasts a glossy black sheen, cooking flexibility way beyond expectations, and the right price for even a modest budget. ASKO HC1643G ceramic cooktop features include:
The ASKO HC1643G Ceramic Cooktop elements are strategically
placed for maximum cooking output. The two 1200 W cooking zones are ideal for small and medium sized pots, while the 1700 W and 2200 W cooking zones both have double elements and ample space for large meal preparation.
The Autocook function is another HC1643G highlight that can save
time and money. Once power levels are selected and the autocook function activated, the cooking zone will operate at high levels for a period, then automatically adjust to user settings for ongoing cooking. This function is ideal for reheating soup, simmering milk, preparing rice, boiling fresh vegetables and more. The rapid initial heating uses less energy while also saving time, enabling ASKO HC1643G users to meet deadlines and present freshly prepared and wholesome meals for every household member to enjoy.
Visual and audible commands to ensure precise cooking procedures
Four independently programable cooking zones
Child lock sensor and signal light
Stop & Go feature for temporary cooking suspension without disrupting settings
Cooking zone expansion with indicator light for larger cooking vessels
Alarm and timer settings including a time limiter for the various cooking zones
Residual heat display for additional safety during cooktop cooling
Fingertip touch controls with illuminated icons and easy to navigate programs
Main
Brand
Asko
Color
Black
General
Type
Built In Ceramic Hob
Built In / Free Standing
Built In
No of Burners/Hobs
4 Ceramic Hobs
Cooking Zones
4
Control Type
Electronic
Dimensions
Dimensions (H x W x D)
56 x 715 x 510 mm
Weight
8.1 kg
Power
Power Voltage
230 Volts
Frequency
50 Hz
Features
Features
Pause function | Central switch off | Overheating switch off | Cooking time limiter (setting from 1 to 9 hours) | Safety control hob lock
Other
Country of Origin
Slovenia