Candy Vacuum Cleaner 0.6 Litres CRA22PTG003
Key Information
Capacity:

0.6 Litres

Larger capacity cleaners can clean more of your home before needing to be emptied

Power Consumption:

140 Watts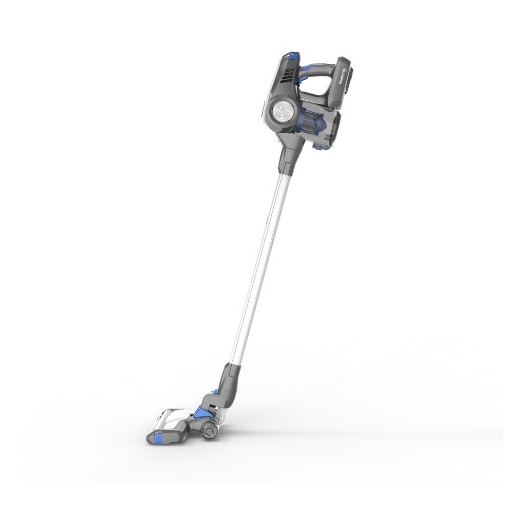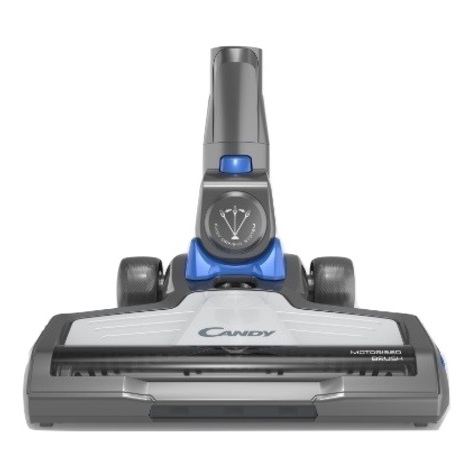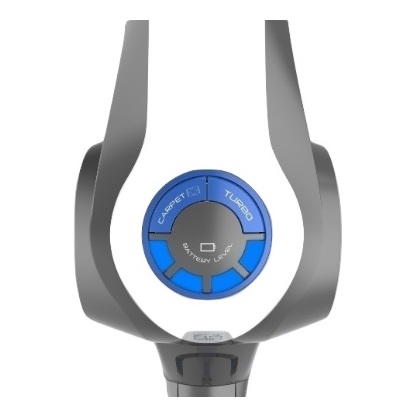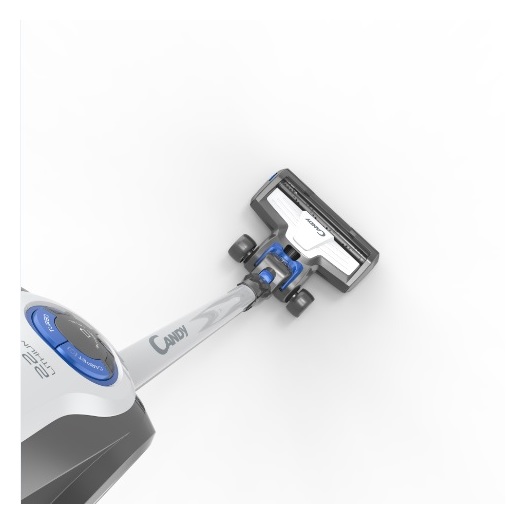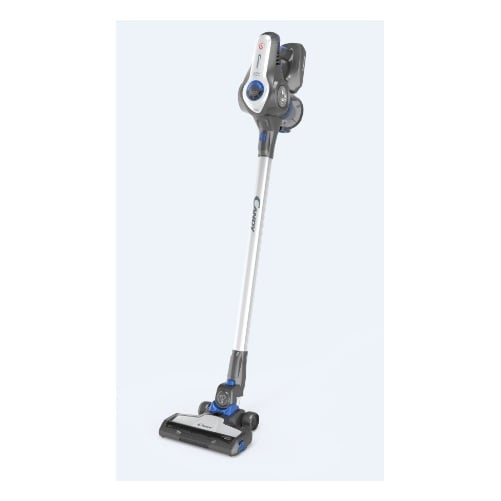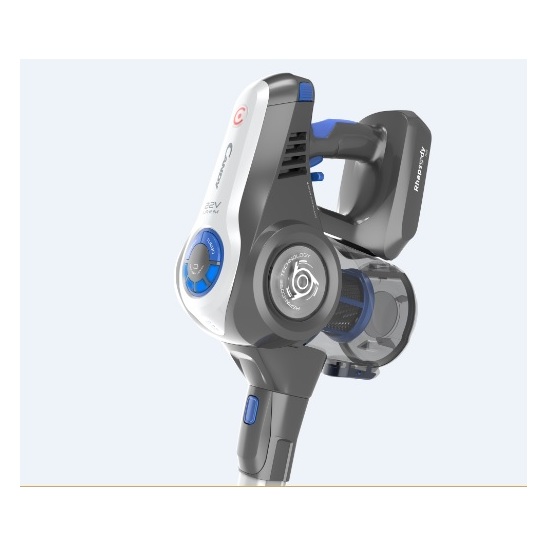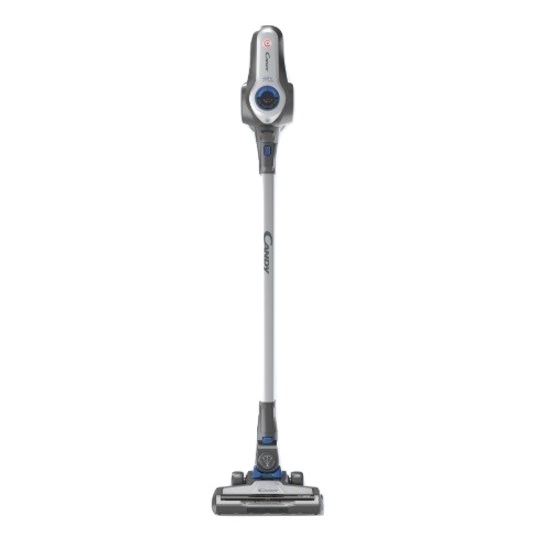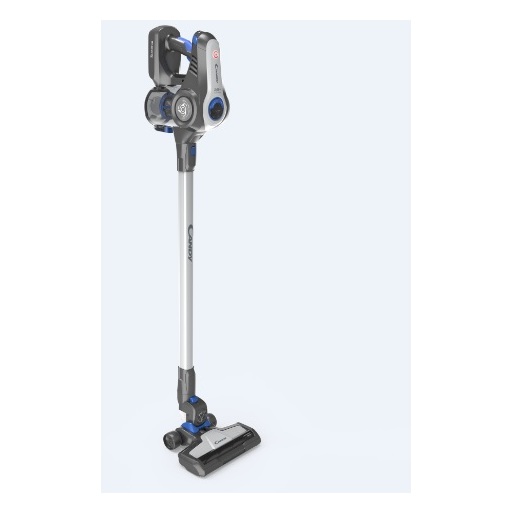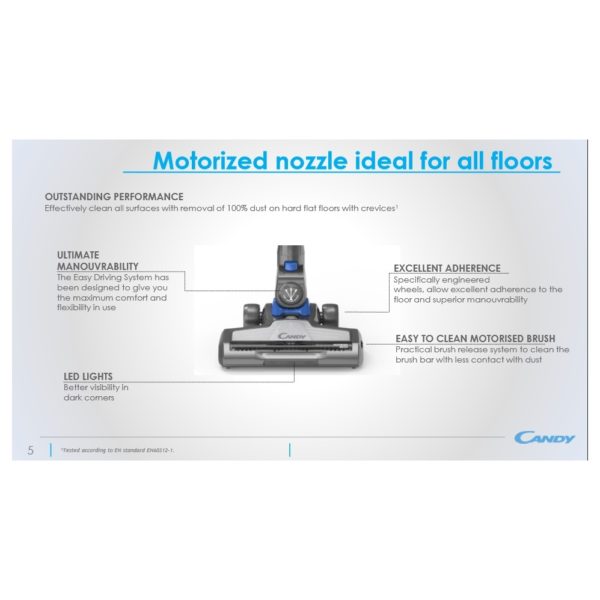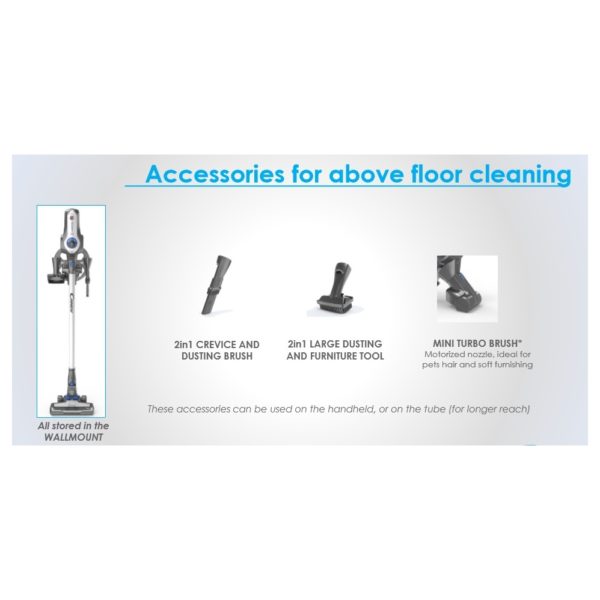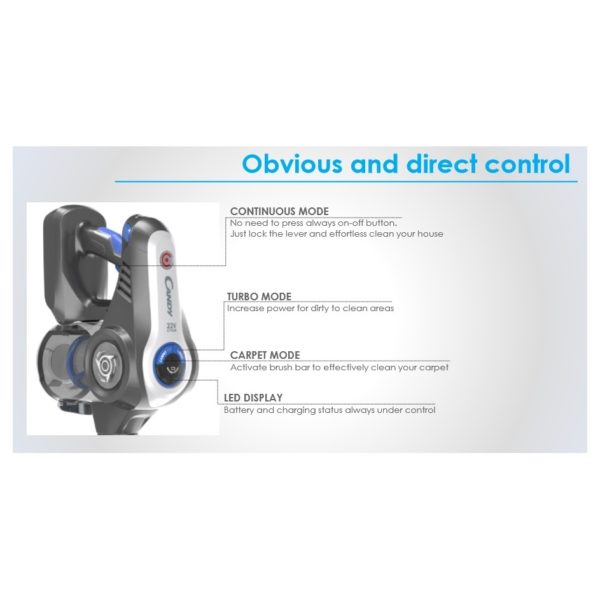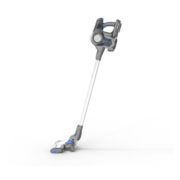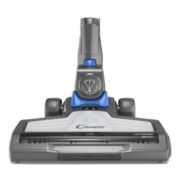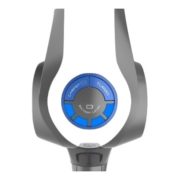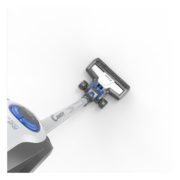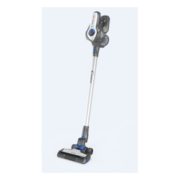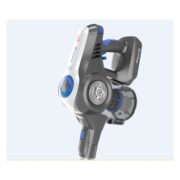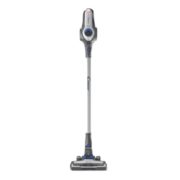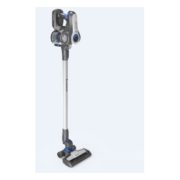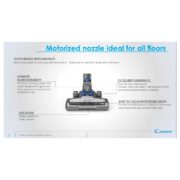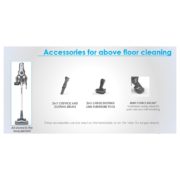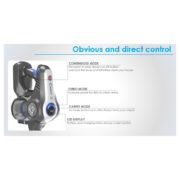 Rhapsody: Cordless Stick Vacuum CleanerMultifunctionality and H-spin technology for the best cleaning experience! Versatile, ergonomic and technologically advanced. It optimizes the cleaning of all surfaces and thanks to H-spin core technology, it simplifies the emptying and cleaning of the bin.
HSPIN-CORE TECHNOLOGY
Shroud rotates at 2000 rpm thanks to dedicated electrical motor, allows debris and hair do not get wrapped around it for ultimate dust separation efficiency and extremely easy to empty bin.
EXTREMELY EASY TO EMPTY BIN
Unique Hspin-Core Technology1 allows debris do not get wrapped around the shroud for ultimate dust separation efficiency and easy to empty bin.
OBVIOUS AND DIRECT CONTROL
Set ideal power according to your cleaning task with the convenience of continuous mode, battery status is always under control with the Led display.
ULTRA EFFICIENT LITHIUM BATTERY
Lightweight 22V battery, charging in 5 hours, allows up to 35 min of autonomy.
OUTSTANDING PERFORMANCE
Effectively clean all surfaces with removal of 100% dust on hard flat floors with crevices.
ULTIMATE MANOUVRABILITY
The Easy Driving System has been designed to give you the maximum comfort and flexibility in use.
EXCELLENT ADHERENCE
Specifically engineered wheels, allow excellent adherence to the floor and superior manouvrability.
EASY TO CLEAN MOTORISED BRUSH
Practical brush release system to clean the brush bar with less contact with dust.
MULTI PURPOSES STICK
Fully accessorized* ultra versatile and manoeuvrable slim stick with removable handheld for effortless and accurate cleaning of your house and even your car.
MINI TURBO BRUSH
Ideal for pets hair and soft furnishing.
CONTINUOUS MODE
No need to press always on-off button. Just lock the lever and effortless clean your house.
TURBO MODE
Increase power for dirty to clean areas.
CARPET MODE
Activate brush bar to effectively clean your carpet.
WALL MOUNT
Conveniently store your product, together with its accessories, on the wall mount and in the bag.
LED LIGHTS
Better visibility in dark corners.
Main
Brand
Candy
Color
Blue
General
Control
Button Control
Capacity
0.6 Litres
Dimensions
Dimensions (H x W x D)
750 x 130 x 297 mm
Weight
2.4 kg
Features
Features
Multi Purpose Cordless Stick | Easy To Clean | LED Lights
Additional Features
Excellent Adherence | Outstanding Performance
Power
Voltage
21.6 Volts
Power Consumption
140 Watts