Fujifilm Instax Mini 11 Instant Camera Blush Pink + 10 Sheets
Fujifilm Instax Mini 11 Instant Camera Blush Pink + 10 Sheets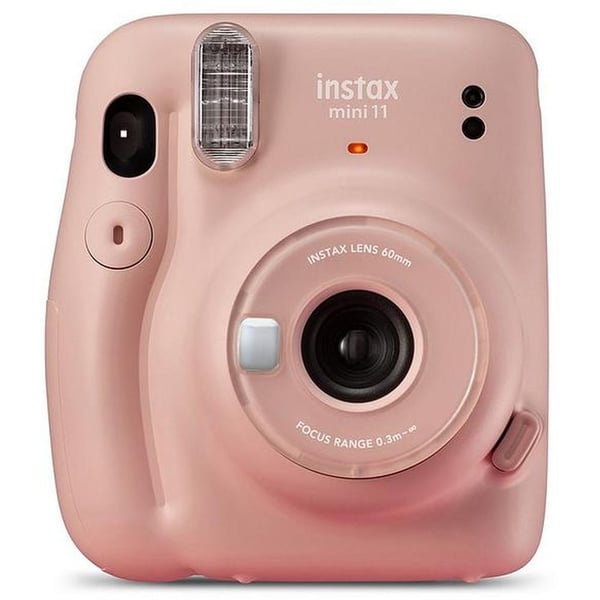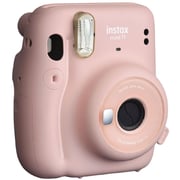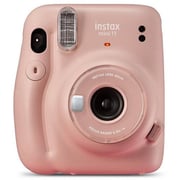 Shake up your life with the Fujifilm instax mini 11 - a compact instant camera with a cute and iconic design. Including a selfie mirror and close-up lens, this camera captures perfect selfie photos every time. Brand new features, like the high-key mode for brighter photos and the automatic exposure measurement for aperture settings, enables you to obtain on-the-spot credit-card size photos instantly. The instax mini 11 camera is super easy to use, and compatible with instax mini film. From holidays to anniversaries, birthdays to valentines there always seems an upcoming event requiring a personalized gift. Instax mini11 instant camera is a perfect gift for your kids to explore photography as a hobby and your perfect accessory for making all the DIY gifts and capturing one-off moments at parties, festivals, vacations, birthdays, wedding, and fun days out.
Main
Brand
Fujifilm
Color
Blush Pink
General
Features
Live Life and Play with five stylish colorsThe high performance flash automatically calculates surrounding brightness and adjusts shutter speed accordingly- no need for any special settingsHigh-Key mode : Take brighter pictures with a soft look - perfect for portraitsUses Instax Mini Film, print size 54 (w) x 86 (H) mm, image size 46 (w) x 62 (H) mmMore clarity, style, compact & simple selfiesWith the new instax Mini 11 don't just take, giveCapture a perfect Close-up, range 30 to 50cm
Supplied Accesories
Two shutter button accessories and a strap are included.
Physical
Dimensions
10.8 x 12.1 x 6.7 cm
000000000001210384