KEF MUO SP3892BD Bluetooth Wireless Speaker Grey
Key Information
Type:

Portable Speaker

Input/Output Terminals:

3.5mm Audio Jack, Micro USB

Interfaces:

Wireless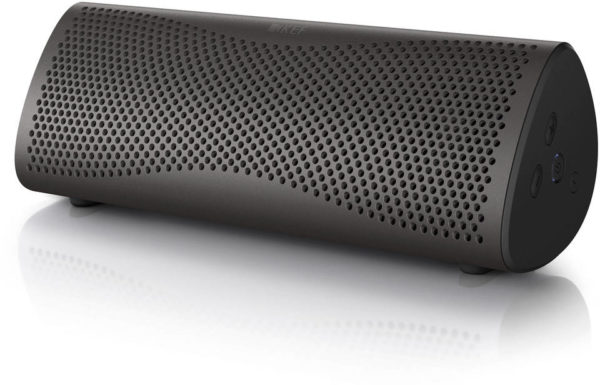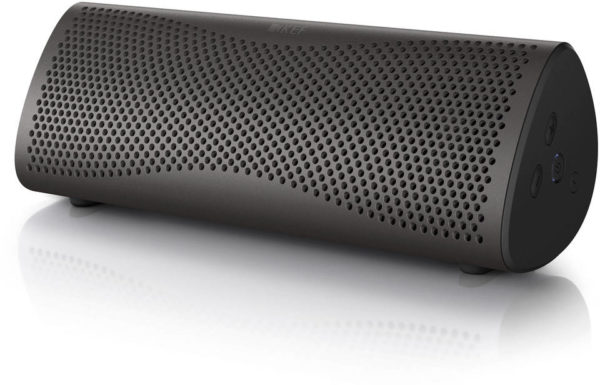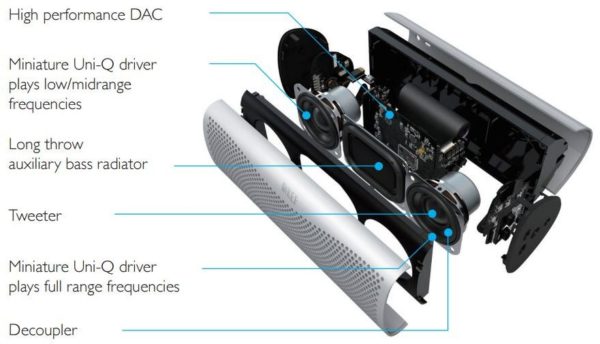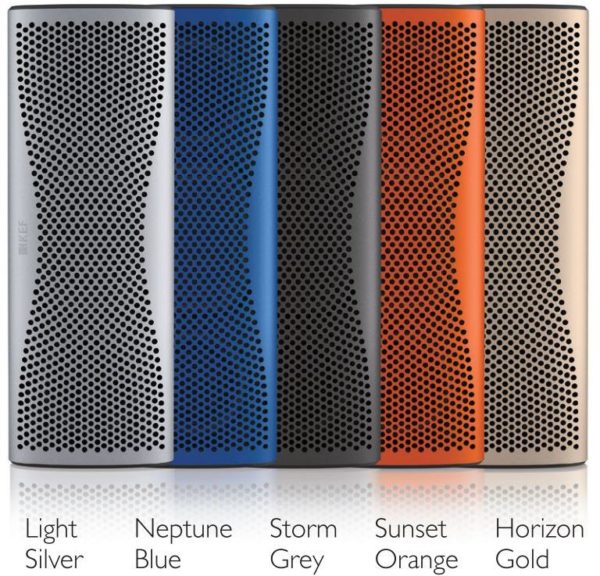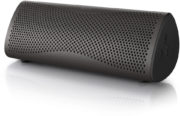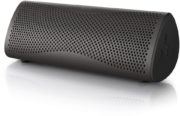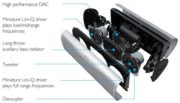 When KEF first partnered with the multiple award-winning cult British designer Ross Lovegrove, the brief was very simple: to create the ultimate loudspeaker. The legendary MUON floorstander was the result, a formidable marriage of groundbreaking audio technologies and advanced materials in a uniquely sensuous organic form. The new MUO wireless speaker shares the same radically innovative design DNA on a much more compact scale. Created by the same design partnership, it brings you the stunning clarity and detail of pure KEF sound anytime, anywhere – and by inheriting the MUON's sculptural aesthetic, its design language is drawn directly from an ultra-premium product costing six figures! KEF chose to work with Ross Lovegrove because of his mastery of what he terms 'organic essentialism'. This philosophy is based on using new materials and high end technologies not to imitate natural forms but to invest everyday objects with the sense of inherent rhythm and harmony that natural forms possess. Lovegrove's approach chimes perfectly with KEF's belief in the power of innovation and engineering excellence to enhance the everyday pleasures of enjoying music and entertainment, in ways that fit people's changing lifestyles. It's a process of continual evolution - as technology opens up new possibilities, the human imagination unleashes their transformative potential by creating products with meaning, vision and soul.
State-of-the-art Wireless KEF Sound
​Designed by Ross Lovegrove and engineered by KEF, MUO is packed with innovative technologies to deliver uncompromised KEF quality sound when you're streaming music wirelessly from a computer or mobile device. It packs a punch out of all proportion to its size.
Pure KEF sound streamed wireless via Bluetooth aptX
​Thanks to a clever new compact version of KEF's legendary Uni-Q 'point source' driver array and a powerful new bass radiator, the MUO fills the room with stunningly accurate sound whose HF definition and LF extension far exceed the limits of ordinary portable speakers.
Along with the sophisticated digital-to-analogue converter and other high order internal components, these innovative drivers are mounted within an immensely rigid inner moulding encased in an acoustically inert aluminium shell. Streaming your tracks via Bluetooth aptX, you'll be astonished by the sweet, natural treble, fluid midrange and clean, tightly controlled bass.
Smart versatility & convenience
​Synchronise a pair of MUO speakers for superb CD-like quality stereo reproduction or select 'dual-connect' party mode for large gatherings, so that everybody experiences the same superlative full-range response. Smarter still, MUO automatically optimises its output to suit upright or horizontal positioning, so you always enjoy the same remarkable acoustic depth and definition.
With most Android mobile devices, you can also benefit from the NFC 'tap-to-pair' function – just hold the device against MUO and they're paired ready to stream your music in seconds. When not streaming your music wirelessly, connecting to any computer or mobile device via the 3.5mm Aux input is equally simple. MUO has a rechargeable battery with up to 12 hours of play time, and switches itself off automatically when not in use to prolong battery life.
Miniaturised Uni-Q
MUO features an ingenious miniature version of KEF's greatest innovation – the Uni-Q driver array. Continuously refined over nearly three decades, this acclaimed technology delivers an astonishingly wide soundstage that fills a room with full-bodied, stunningly clear sound, and reproduces the higher registers with pinpoint accuracy.
"Sit-Anywhere" Uni-Q Sound
KEF's legendary Uni-Q point source driver arrays are used in most of our products, right up to our flagship MUON, BLADE and THE REFERENCE. Uni-Q gives a wide sound dispersion with continuous and consistent sound quality. By using the same sophisticated FEA modelling techniques, our engineers have developed an ingenious miniature Uni-Q. The central tweeter dome is decoupled from the outer cone by a flexible membrane, and the whole diaphragm is free to pump out midrange frequencies as powerfully as a conventional driver, while allowing the tweeter dome to move independently. As a result, it can reproduce the higher registers with great accuracy. The MF cone is profiled to act as a waveguide for the tweeter, further widening the dispersion to fill the room with full-bodied, stunningly clear sound.
Stereo mode
You can synchronise a pair of MUO speakers to stream superb CD-like quality stereo sound wirelessly via Bluetooth aptX.
Party mode
For larger gatherings and parties, you simply select the 'dual-connect' mode that allows both speakers to replicate the same full-range response, so that everybody gets the full benefit of the music you're playing.
Design by Ross Lovegrove, sound by KEF
It's no coincidence that the MUO echoes the sculptural form of KEF's iconic MUON speakers, because design guru Ross Lovegrove teamed up with our engineers on both. Using premium quality materials throughout, the unique and satisfyingly hefty structure they developed eliminates unwanted cabinet vibration – all you hear is the rich, breathtakingly detailed output of the drivers. The shape itself has been expertly designed to allow optimal sound projection into the room and is complemented by five suitably cool finishes: Horizon Gold, Storm Grey, Light Silver, Neptune Blue and Sunset Orange.
Main
Brand
KEF
Color
Grey
General
Type
Portable Speaker
What's in the Box
KEF MUO Portable Bluetooth Wireless Speaker
Plug Adapter
Power Adapter
USB Charging Cable
Limited 1-Year Warranty
Features
Features
Equipped with Bluetooth 4.0
aptX Codec
Dual 2.0'' Uni-Q Drivers
Auxiliary Bass Radiator
Transmission Range Up to 33' (10 m)
Stream Wirelessly or Use Aux Input Jack
12 Hours Playback Time
Connectivity
Interfaces
Wireless
Input/Output Terminals
3.5mm Audio Jack, Micro USB
USB
Micro USB
Bluetooth
Bluetooth 4.0 with aptX® codec (2 devices)
Frequency Range
10 m
Other
BLUETOOTH MEMORY: 8 devices
Physical
Dimensions
80 x 210 x 60 mm
Weight
800 g
Battery & Power
Usage Time
12 hours playback time
Battery Charge Time
3 hours to fully charge
Battery Type
Li-ion rechargeable battery
Input power
5V D.C. 2A
Speaker & Microphone
Driver Size
2 x 50mm (2.0in.) Miniature Uni-Q driver
1 x Auxiliary Bass Radiator (ABR)
Driver Design
Dual 2.0'' Uni-Q Drivers