LEGO 60160 Jungle Mobile Lab Toy
Key Information
Age Group:

Gradeschooler

Recommended for:

7 years+

Ideal For:

Boys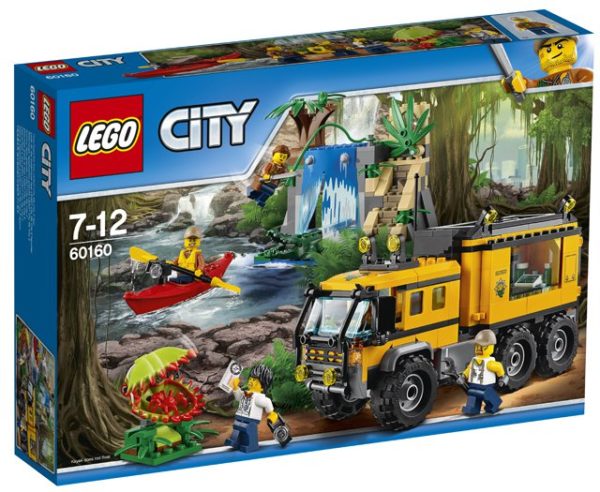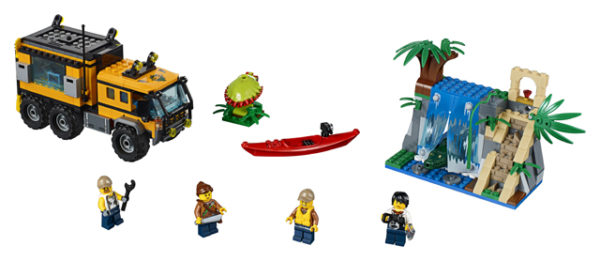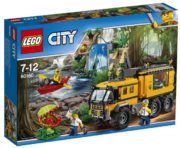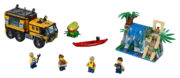 Bring the equipment on board the mobile laboratory and go in search of the hidden waterfall! While the mechanic works on the truck, the scientist examines the environment. Watch out for the crocodile in the water and discover something very special in the temple ... Something exciting always happens in the LEGO City jungle!
Includes four mini-figures: a male and female researcher, a scientist and a mechanic, plus a crocodile and a spider figure.
The set includes a mobile jungle laboratory with sides and roof that can be opened and a cabin with space for two minifigures, plus a kayak with paddle.
Including waterfall to build yourself with scroll function to reveal the crocodile, liana, stairs to the temple with rotating leaf with a treasure element behind it, plus a carnivorous plant to build yourself with 'mouth' that can open and room for the spider .
Open the sides and the roof of the mobile jungle laboratory to access the equipment.
Swing the liana over the water to escape the crocodile.
Slide the crocodile through the waterfall and scare the jungle investigators.
Climb the stairs and use the machete to slide the blade away so that the treasure becomes visible.
Press the top of the carnivorous plant to catch the spider – or the scientist's camera!
Accessory elements: machete, bag, wrench, two cameras, compass and a diamond element.
The mobile jungle laboratory is approx. 12 cm high, 18 cm long and 6 cm wide.
The waterfall is approx. 10 cm high, 12 cm wide and 16 cm deep.
The carnivorous plant with closed 'mouth' is approx. 4 cm high, 6 cm wide and 4 cm deep.
The kayak is approx. 11 cm long.
The crocodile figure is approximately 11 cm long.
General
Ideal For
Boys
Recommended for
7 years+
Age Group
Gradeschooler
Features
Amount of minifigures: 4 | Amount of parts: 409
Physical
Weight
814 g
Dimensions
38.2 x 26.2 x 7.1 cm