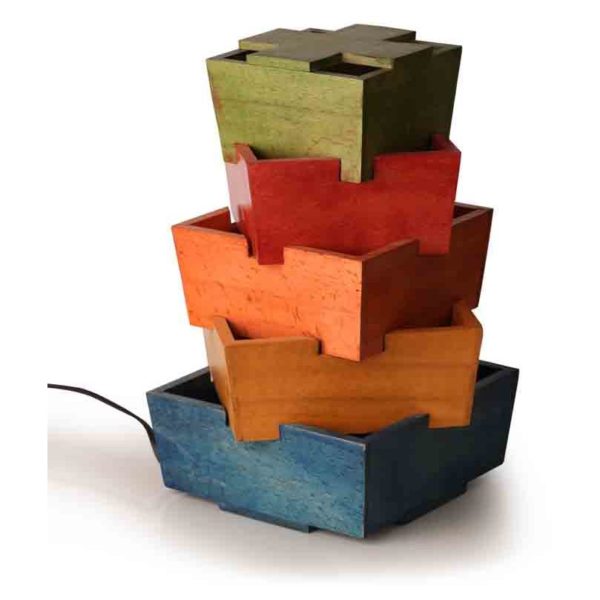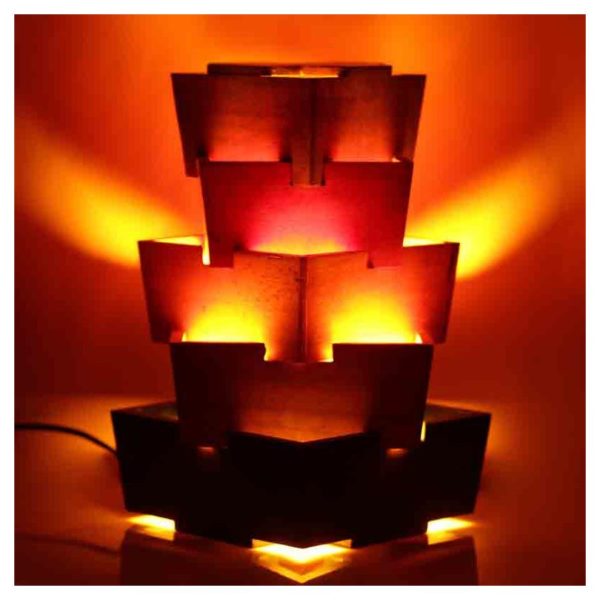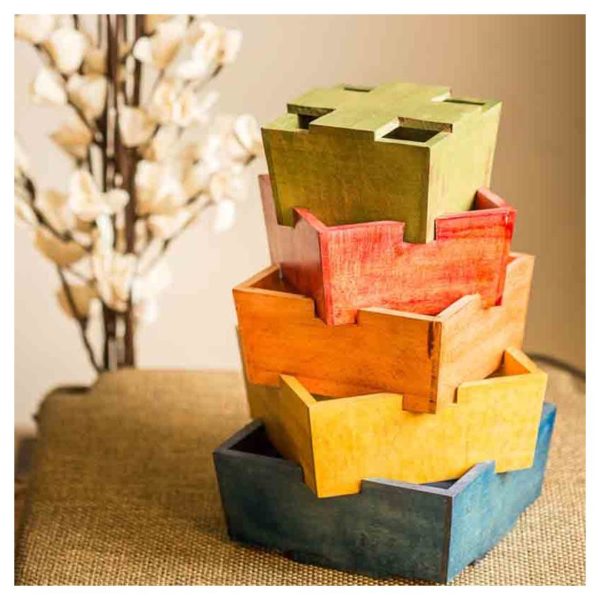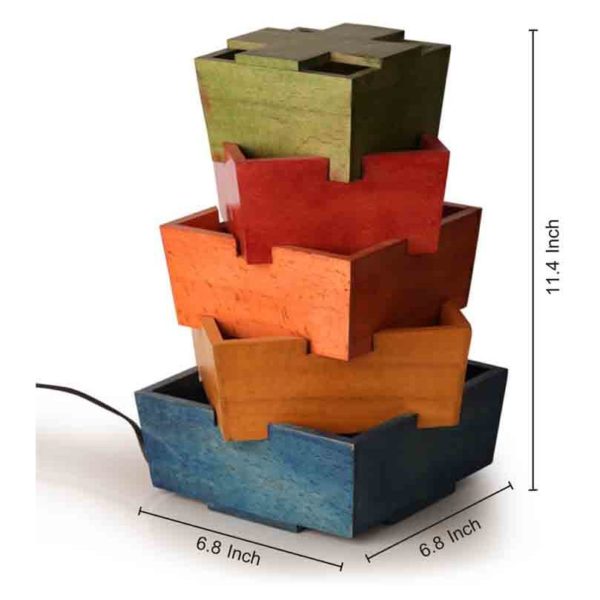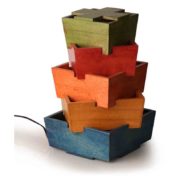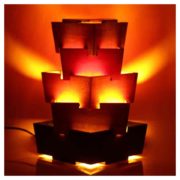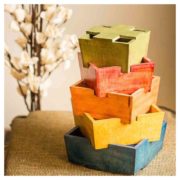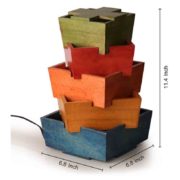 Making use of Steam Beech wood crafted into unique zig zag structure is the main idea of this table lamp. In a colorful pattern, one block placed over the other, this lamp is a delight to the eyes. The uniqueness of this lamp is that the height of the lamp can be adjusted as per the requirement using the blocks. This handcrafted lamp is a great addition to your living room and the kids bedroom for a playful atmosphere.
Features:

Is ideal for bright & dim lighting as it has adjustable height. – The lamp depicts a unique zig-zag pattern, which makes the height of the lamp adjustable as per requirement. – Handcrafted in steam beech wood. – Comes into bright multicolor. – Comes in 6.8 (L) * 6.8 (W) * 11.4 (H) in size. – This piece is perfect for a rustic home decor
ART TYPE:

Unique Zig-Zag pattern structure which makes the height of the lamp adjustable as per requirement. MATERIAL: Steam Beech Wood
DIMENSIONS:

(L * W * H) = (6.8 * 6.8 * 11.4) Inch COLOR: Multicolour NOTE: 1) B-22 Bulb Type. 2) Wood may have marks & patches, which are natural. 3) As this product is handcrafted, there might be a slight color variation, which is natural, hence makes it unique. . CARE INSTRUCTIONS: – Use a wet cloth to wipe it. Clean after use and then keep it air dry.
Terms and Conditions:
Return option for Furniture & Home Décor Items will not be applicable:
If the item gets damaged from the customer before/after assembling.
Opened Towel, Bedsheet, Mattress, Mattress Topper for hygiene reasons.
Features
Features
Unique Zig-Zag pattern structure | Beech Wood
Physical
Material
Steam Beech Wood
Dimension
6.8 x 6.8 x 11.4 cm