Moorni Wooden Hanging Shade Chandlier With Warli Patch Work EL-003-103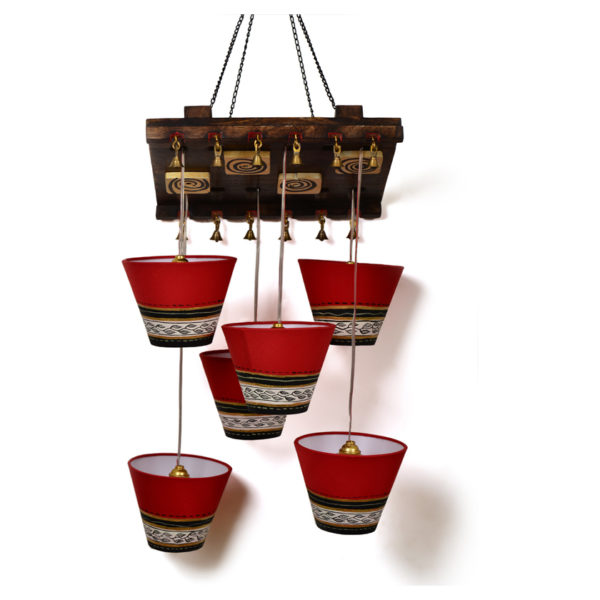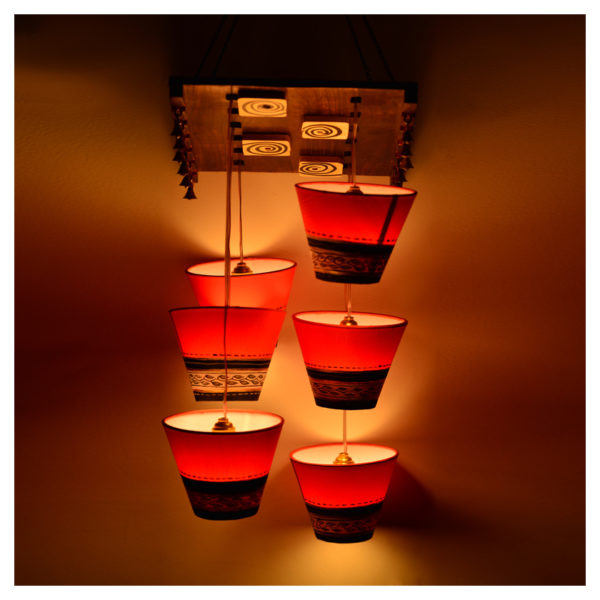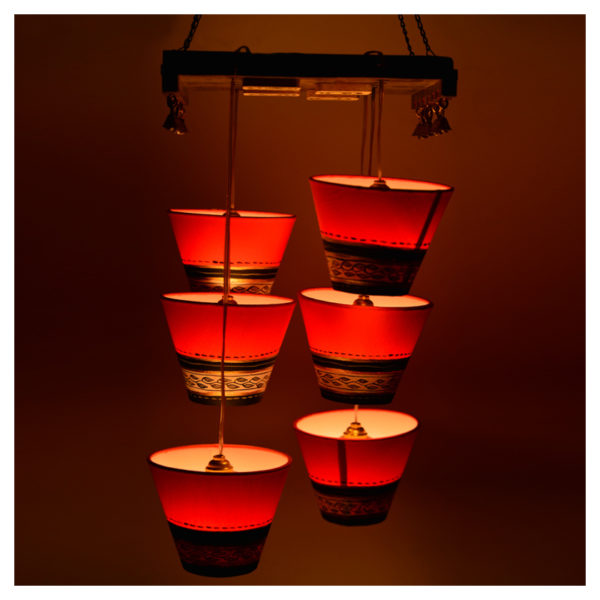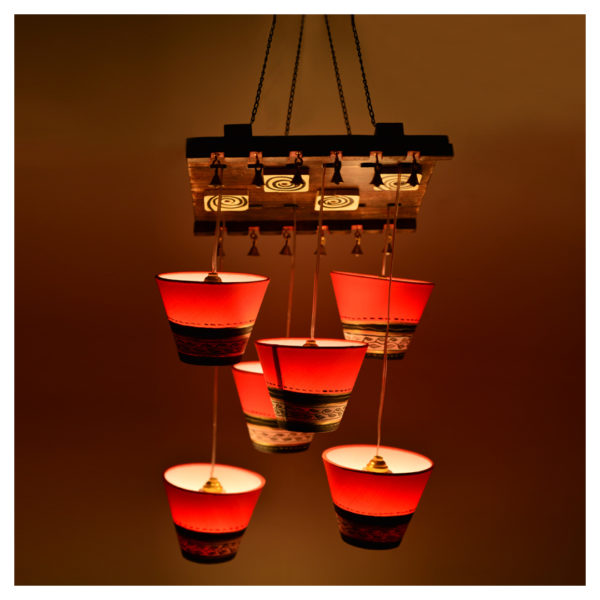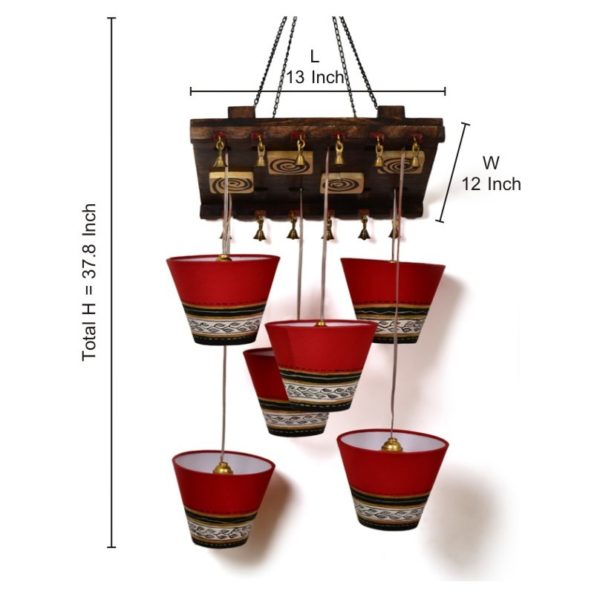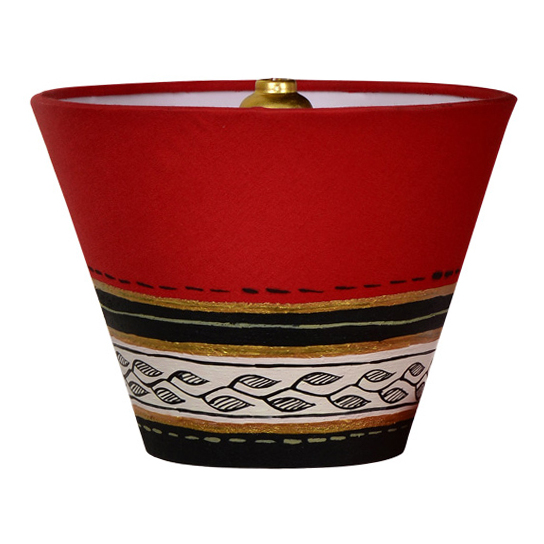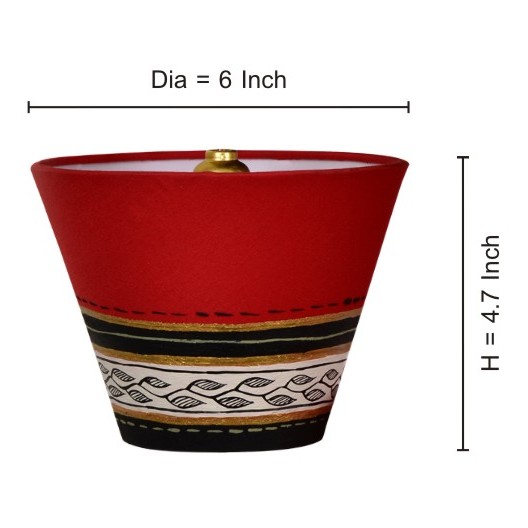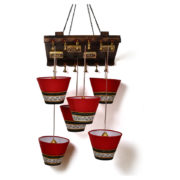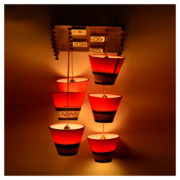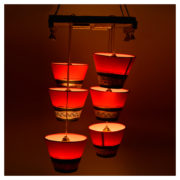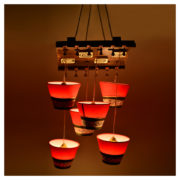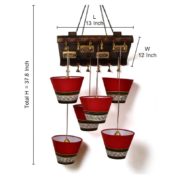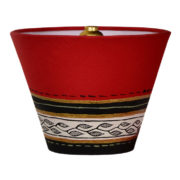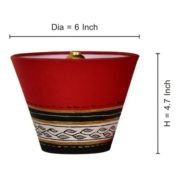 Moorni Wooden Hanging Shade Chandlier With Warli Patch Work EL-003-103
Highlights
These extremely stylish & attractive hanging Chandelier will touch the hearts of the onlookers and elevate the class & sheen of your living space.
These falling wall lamps will give a spectacular look to your bedroom when bathed in the glow of this 6 hanging lamps.
The upper wooden base is superbly handcrafted from mango wood which gives support to the falling lamps and the edges has been decorated with ghunghroo.
The patches on the wooden base have been decorated with warli art to give the lamp a unique & ethnic touch.
The lamps are tied with the upper base through a thread which holds them & lends support.
Enjoy the compliments of your guests and give a striking glow to your interiors by adding this magnificent Hanging lamp.
Features
Model No: EL-003-103
Material Base: Mango Wood
Material Shade: Made up of cloth wrapped around paper plastic
Dimension: (L * W * H) = (13.0 * 12.0 * 37.8), Shade (H * DIA) = (4.7 * 6) Inch
Wattage: N/A
Color: Base: Brown, Shade: Red
Note:
Comes with 5 hanging Shades.
As this product is Handcrafted & Handpainted there might be a slight colour and design variation which is natural and hence makes the product unique
Terms and Conditions:
Return option for Furniture & Home Décor Items will not be applicable:
If the item gets damaged from the customer before/after assembling.
Opened Towel, Bedsheet, Mattress, Mattress Topper for hygiene reasons.
Physical
Dimension
330.2 x 304.8 x 960.1 | Shade: 119.4 x 152.4 mm
Material
Base: Mango Wood Material, Shade: Made Up of Cloth Wrapped Around Paper Plastic