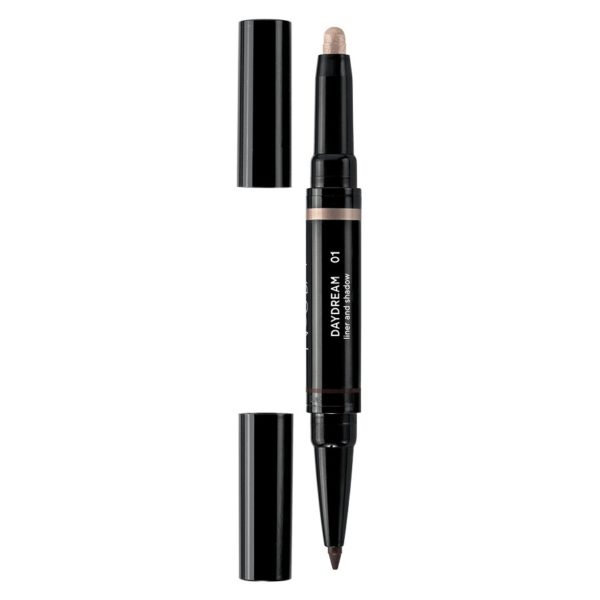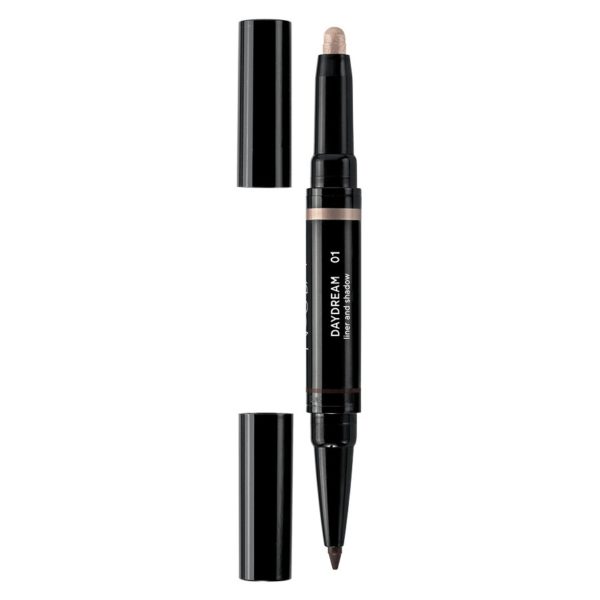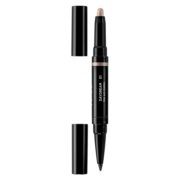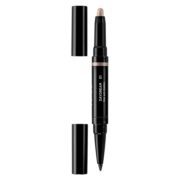 Nouba - Day Dream - 01Liner-ShadowSumptuous duo pencil for a complete eye-look: multi-functional Shadow and Liner to resculpt and magnify eyes with graphic precision.Side one houses the liner pencil to emphasize the eyes. Superb, rich color applies with a fluid feel and adheres for long wear with no transfer effect.Side two features the Shadow that glides onto eyelids with pure color release and guarantees extreme wear and sophisticated look.
2 in 1 pencil: contour and shade eyes.
Pure color release.
Long wear performances.
Immediate pay off.
Micronized pigments ensure a pure color release.
Perfect balance between creaminess and structure, resulting in extreme precision and pay off.
Special polymers guarantee all day perfection.
Spherical powders ensure a perfect blend ability.
Vitamin E and C well known for their antioxidant action.
Perfect glide and pure color release that stays true and comfortable for hours.
Micro- reflecting particles give eyelids an evanescent brightness.
Special siliconic filming polymer for perfect adherence onto skin.
Natural gels give the texture an extraordinary creaminess sensation.
Film-like resins guarantee perfect sealing throughout the day.
Amino acid based functional powder enhances creaminess and improves wear.
Spherical powders ensure perfect blend ability.
Vitamin E and C notes for the antioxidant action.
Use liner tip to outline the lash line. Use eyeshadow tip to shade the product swiftly with your fingers before it dries. The cream will fix immediately, ensuring an impeccable hold during the day.
General
Type
Liner-Shadow