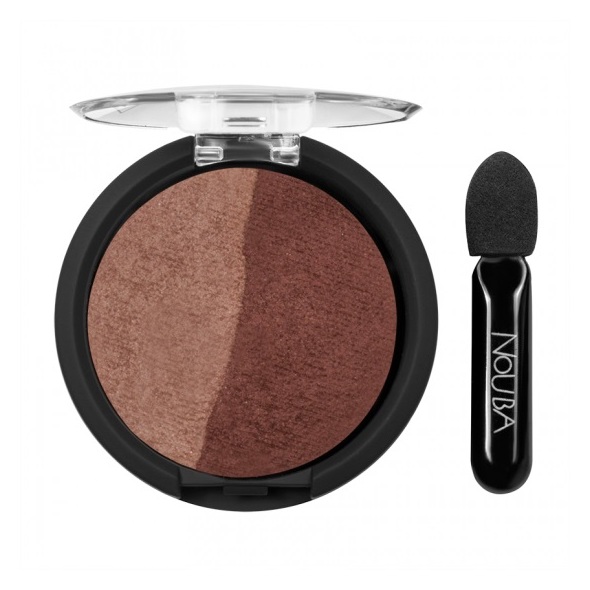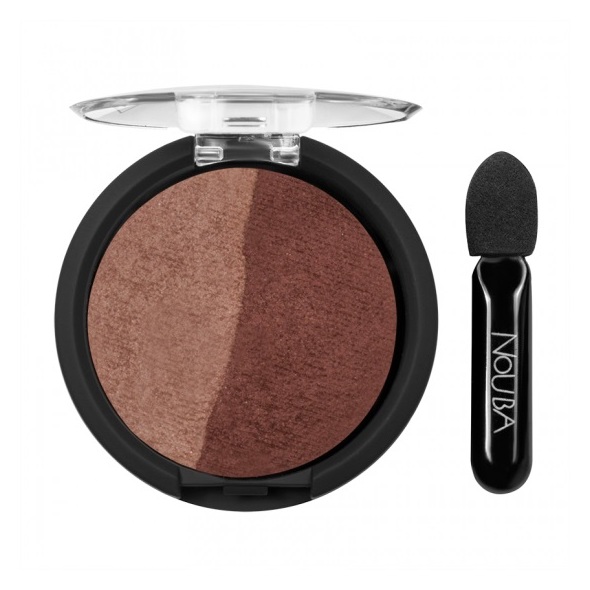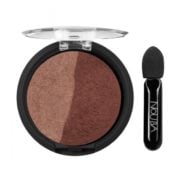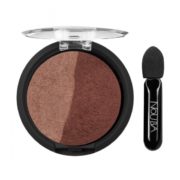 Nouba - Double Bubble - 253 - 28EyeshadowVarious proposals of two beautiful baked shadows in one pot deliver smooth and buildable, silk effect, shading. Enriched with fine pearly powders for a luminous, elegant and uniform finish.The two matching nuances create beautiful light/dark shading, for magnetic and intense looks.
Perfect coverage and smooth shading. Pearly and vibrant finish. Long lasting.
Rosemary leaf extract gives the eyeshadows its soothing effect.
Sunflower oil extract assures the emollient and softening properties.
Contains also a soft focus complex for a modular color and softness.
The formula is created with spherical powders ideal for extreme shading and fluent applications.
The thin film and modular payoff is due to the presence of micronized pigments.
Dermatologically tested.
Dry for a natural luminous effect.
Wet for a sparkling metallic look.
Use the lighter tone under the brow to expand the eye and the darker tone on the eyelid; then shade from inside out.