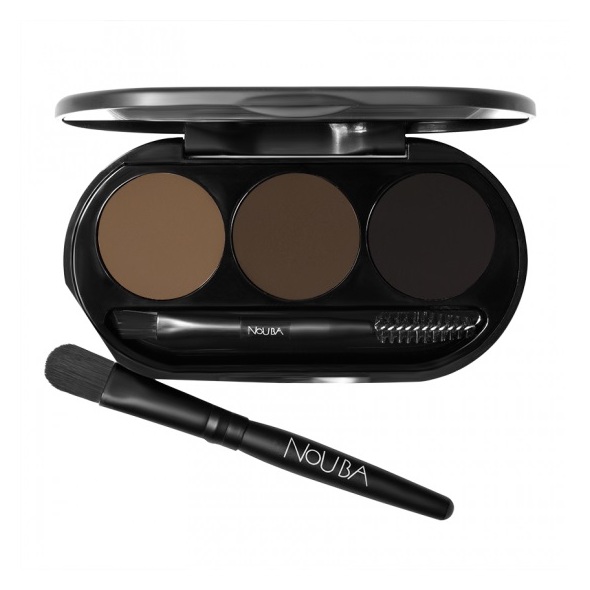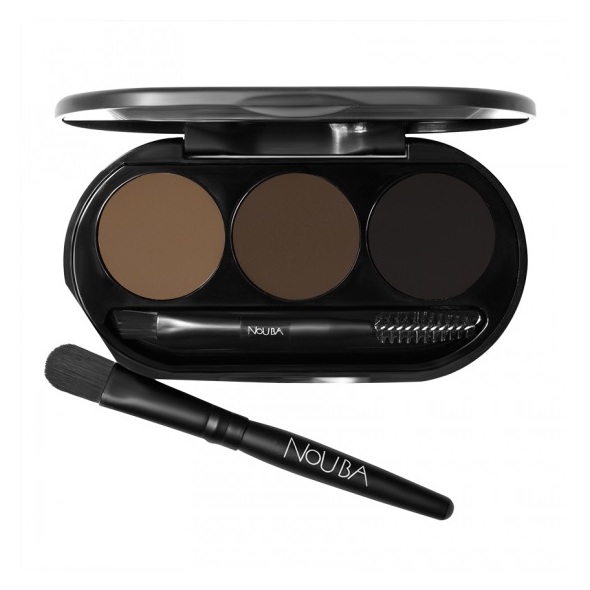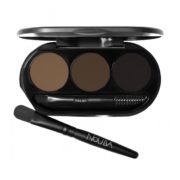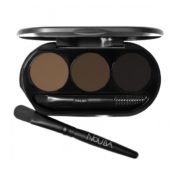 Nouba - Eyebrow Powder Kit - 52301This eyebrow powder kit is all you need for all day long, perfectly shaped brows. Three compact shadows with a waxy texture, to define, fill and form the eyebrows.Three essential colors to create light/dark shades and outline the eyebrow.
Modular coverage.
Used wet, the product improves the payoff. For a natural look, use the applicator dry.
The formula contains micronized pigments to assure a uniform line and a perfect coverage.
The spherical powders assure extreme shading.
Dermatologically tested.
Draw a precise line with the darkest tone on the highest part of you brow, then fill it with the lighter tones.