Note: There might be slight delay in delivery due to current situation.
Pinch of Nom Food Planner: Includes 26 New Recipes
Pinch of Nom Food Planner: Includes 26 New Recipes
Key Information
Book Category:

Education, Learning & Self Help Books

Author:

Nom, Pinch of

Publisher:

Pan

Language:

English

Cover Type:

Paperback

Genre:

Non Fiction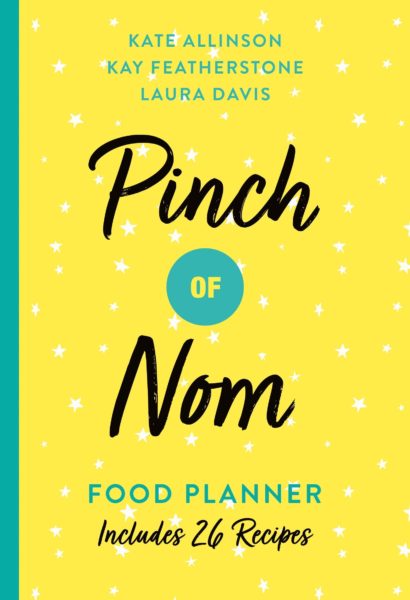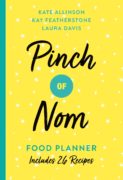 Pinch of Nom Food Planner - Includes 24 Recipes

This six-month journal from the number one bestselling authors of Pinch of Nom gives you everything you need to chart progress, plan weekly meals and reach your goals. The book is set out in a simple format with diet diary-style pages that are easily adaptable to your personal slimming guidelines.To give you more pages for writing up your goals and food plans, this book does not have any photographs of the recipes, however you can find them on the Pinch of Nom website. Instead the book is beautifully designed and illustrated with line drawings. Whether you want to keep track of calories, jot down your shopping lists, record healthy treats or celebrate key achievements, this book is designed to help you stay organised and motivated. It also presents twenty-four exclusive Pinch of Nom recipes – all delicious, full of flavour and designed to keep you full and satisfied.The Pinch of Nom food blog has a hugely engaged online following and has helped thousands of people to lose weight and cook incredibly delicious and varied recipes. Packed with advice for keeping to your goals and stories from community members, the Pinch of Nom Food Planner is the perfect tool for tracking your weight-loss journey.About the AuthorsThe creators of Pinch of Nom, Kate Allinson and Kay Featherstone, owned a restaurant together on The Wirral, where Kate was head chef. Together they created the Pinch of Nom blog with the aim of teaching people how to cook. They began sharing healthy, slimming recipes and today Pinch of Nom is the UK's most visited food blog with an active and engaged online community of over 1.5 million followers. Pinch of Nom is now much bigger than the two of them, both in terms of the team that runs it and the community that has grown from it.
General
Book Category
Education, Learning & Self Help Books
Publisher
Pan
Genre
Non Fiction
Language
English
Author
Nom, Pinch of
Publication Year
2019
Physical
Dimension
19.0 x 13.1 x 2.0 cm
Weight
430 g
Cover Type
Paperback
Number of pages
272