Siemens Dishwasher SN258I10TM
Key Information
Capacity:

13 Place Settings

Full size dishwasher

Control Type:

Touch Control

Noise Level:

44 dB

30 - 45 dB (Quiet model), 46 - 55 dB (Normal model), 56 and above (Noisy model)

Water Consumption:

6.5 Litres

15 Litres and less is considered to be efficient diswasher

Weight:

56 kg

Dimensions (H x W x D):

850 x 600 x 600 mm

Energy Rating:

A++

Higher the Star Rating, better the Refrigerator will work according to energy efficiency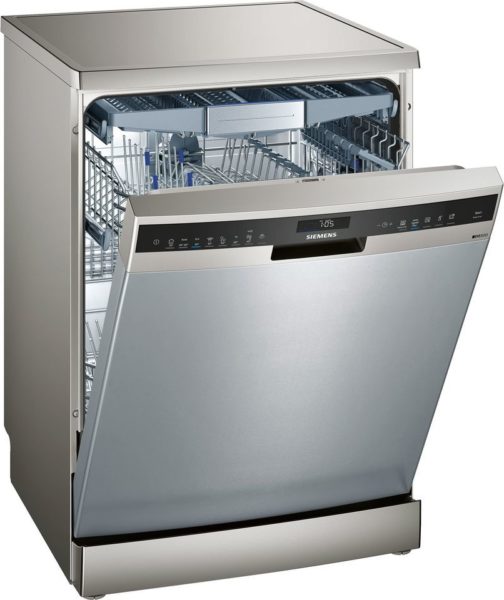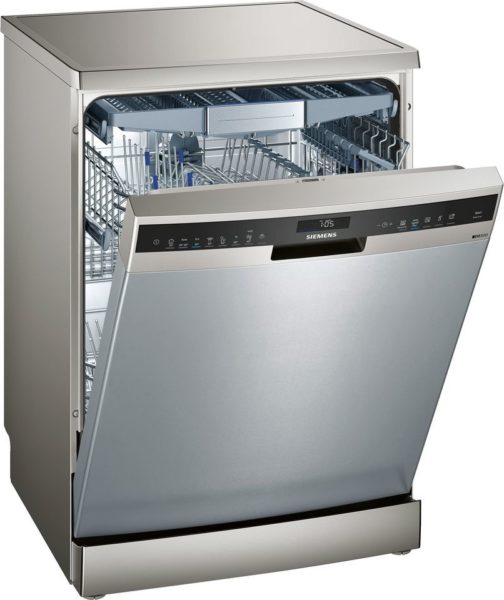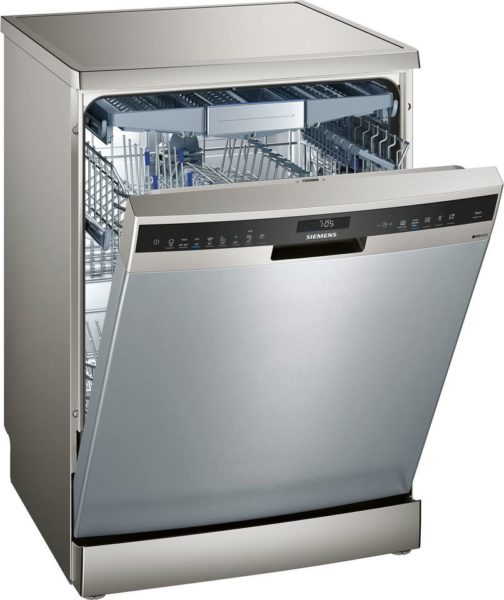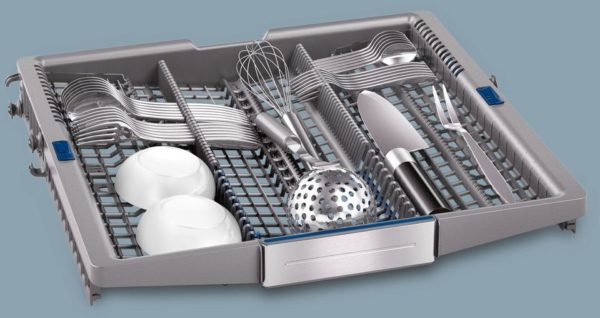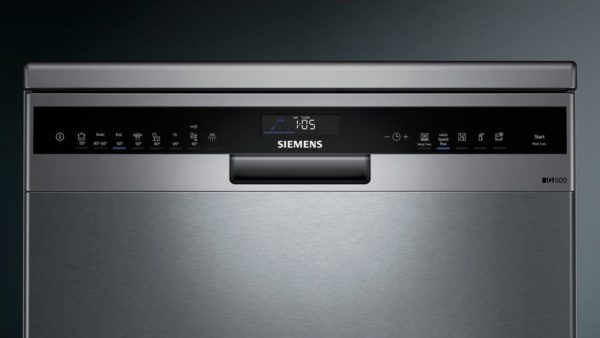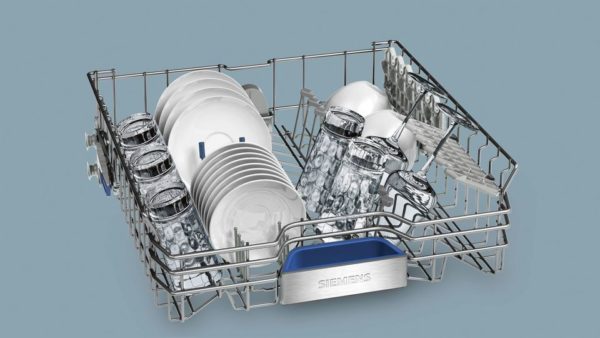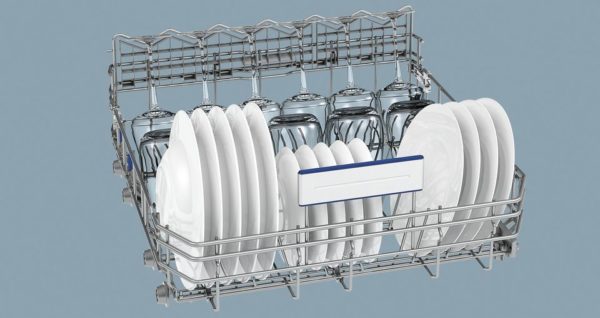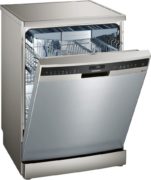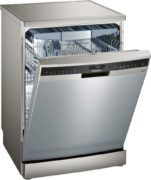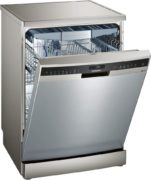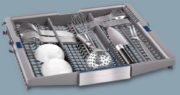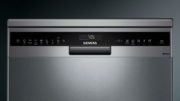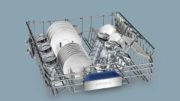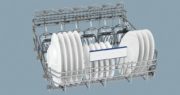 Up to 66% faster dishwashing and drying to a gleaming shine with varioSpeed Plus Energy efficiency class A++: cleans very efficient Exemplary water efficiency at just 6.0 litres per wash Maximum flexibility for easy loading with the varioFlex Plus rack & varioDrawer The hygienePlus option for antibacterial dishwashing at extra high temperatures for maximum hygiene
Efficient, durable and quiet: the iQdrive motor.
Lower energy consumption with identical performance, short programme times with optimum results and always nice and quiet whatever the programme – all that is not a problem for the iQdrive motor. And on top of all these advantages, it runs virtually free from wear.
Wash and dry three times as fast: varioSpeed Plus.
When you press the varioSpeed Plus button, you reduce the washing time by up to 66%*. The reduced time is immediately shown in the remaining time display. As a result, your dishes are always sparkling clean and dry within the shortest time. * This does not apply to the pre-rinse and quick wash programmes.
Lifetime warranty against water damage: aquaStop
The aquaStop safety system prevents water damage of any kind, whether in the supply hose or from a leak in the machine. Siemens warranties this safety for the life of the dishwasher.
Optimum dishwashing results at the touch of a button: autoProgramme.
After the autoProgramme button has been pressed, aquaSensor checks how dirty the water is and controls when and how much clean water is added as well as the dishwashing temperature.
Releases the full strength of the detergent: dosageAssist.
The cleaning tablet falls directly into a small catch pan thanks to dosageAssist. A precisely aimed jet of water quickly dissolves it. The detergent is distributed evenly throughout the machine, always guaranteeing optimum cleaning results for you.
More flexibility during loading: the height-adjustable top basket.
Many Siemens dishwashers are equipped with height-adjustable top baskets for flexible loading of dishes of different heights. Whether you want to load tall glasses on top or large plates on the bottom, you can easily accommodate large dishware by adjusting the height of the top basket.
Loading lots of dishes is easy:
The basket is equipped with special devices at the top. If they are pressed, the height of the top basket can be easily adjusted in three stages. That makes loading and unloading simpler, particularly when dealing with large pots or plates.
Clean less: antiFingerprint.
The antiFingerprint feature puts an end toannoying fingerprints on stainless steel.
Main
Brand
Siemens
Color
Silver
General
Type
Standard Dishwasher
Capacity
13 Place Settings
Others
Germany
Features
Features
Maximum flexibility for easy loading with the varioFlex Plus rack & vario Drawer
Wash System
Water Consumption (AED/Month)
55
Number of Wash Options
7
Control Type
Touch Control
Half Load Wash Option
Yes
Water Consumption
6.5 Litres
Physical
Display
Digital
Dimensions (H x W x D)
850 x 600 x 600 mm
Weight
56 kg
Power
Power Supply
220-240 Volts
Hertz
50 Hz
Energy Rating
A++
Power Consumption
2400 Watts
Noise Level
44 dB