Siemens Front Load Washer GFT 8 kg WM12K260GC
Key Information
Type:

Front Load Washer

They are built for efficiency.Water consumption is less. It has washing and upto 70% drying capability

Capacity:

8 kg

Ideal capacity for medium families (5 to 6 people). Fits 3 jeans, 3 shirts, 2 bed sheets, 3 pillow cases, 4 dish cloths, 4 small towels

Noise Level:

74 db

It is level of noise produced by your Laundry (Lower the value, lesser will be the noise), 50dB is normal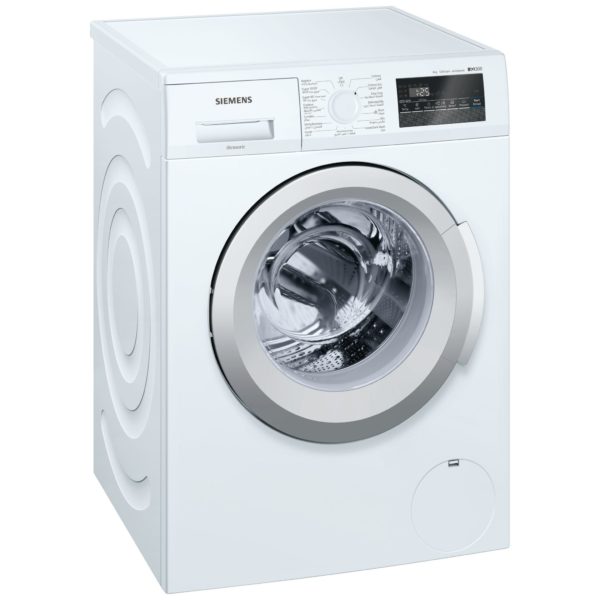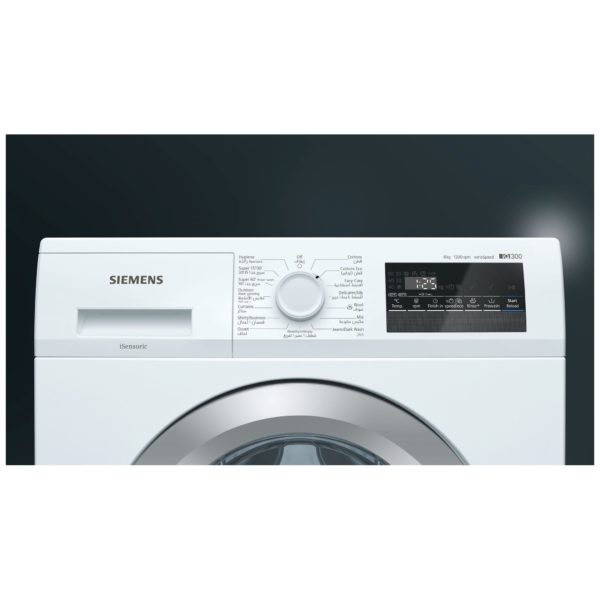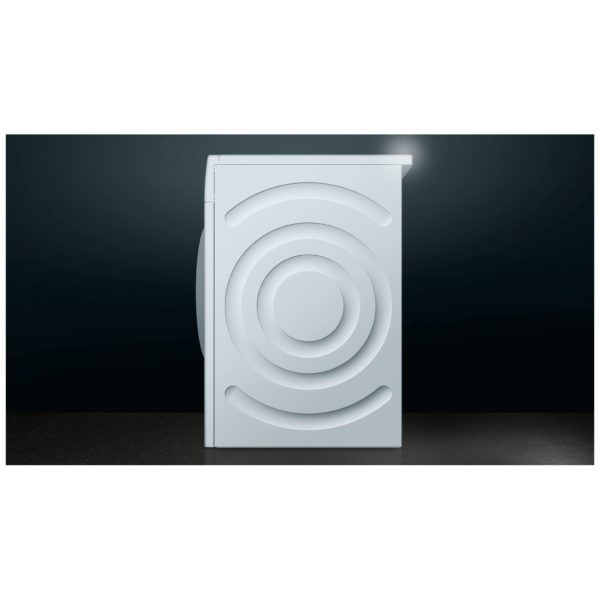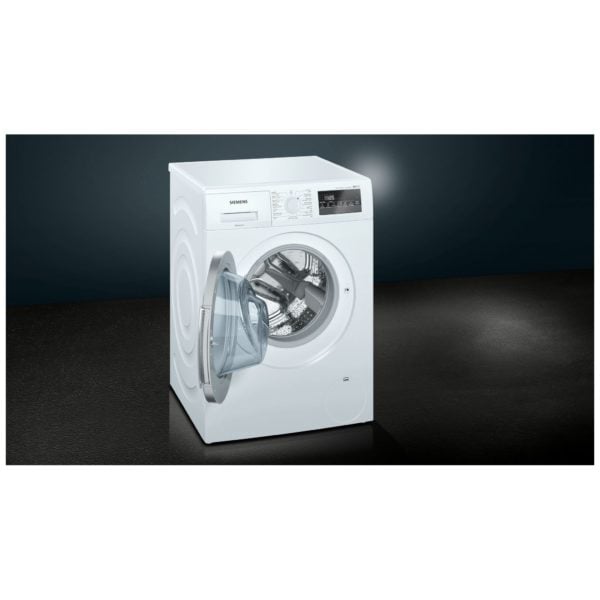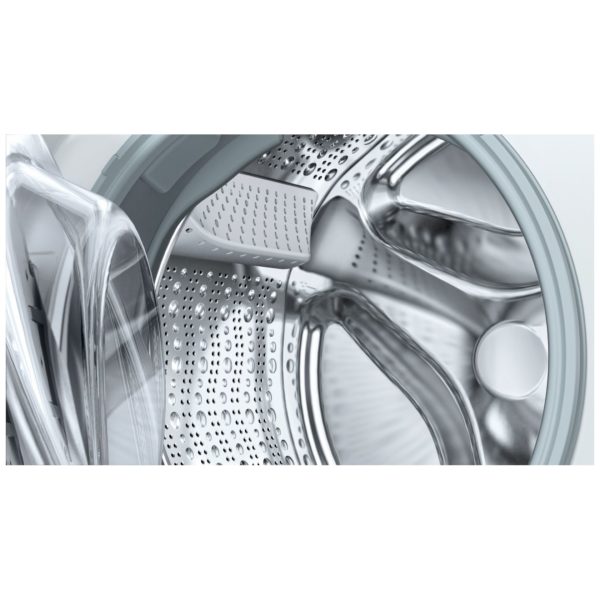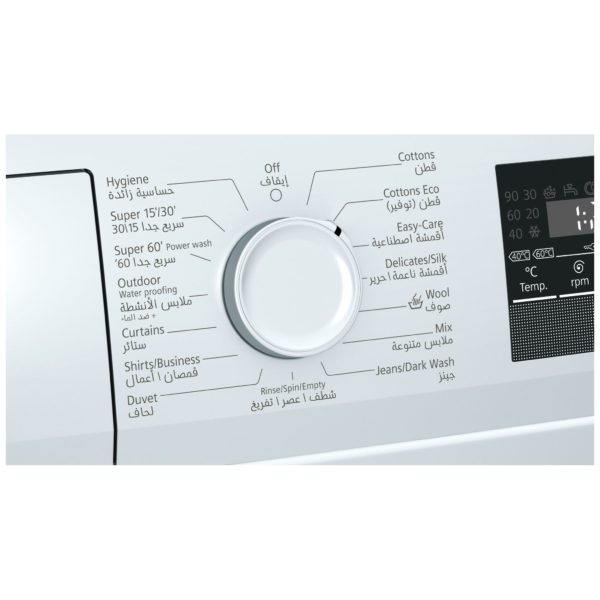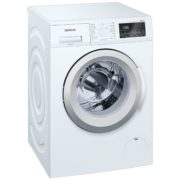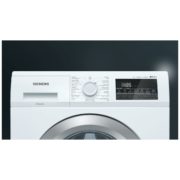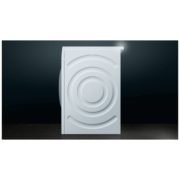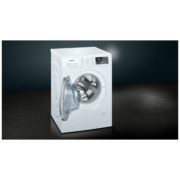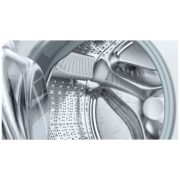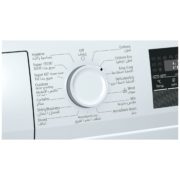 Siemens Front Load Washer GFT 8 kg WM12K260GC
The clever solution for forgotten items of laundry: the reload Function.
Whether a forgotten sock or shirt – with the Reload Function you can now stop the already running washing procedure and open the door of the washing machine to add any forgotten items of laundry to the washing machine drum.
Efficient, durable and quiet: iQdrive.
Always nice and quiet, whether lower energy consumption with identical performance, short programme times with optimum results or even with maximum spin settings – all that is not a problem for the brushless iQdrive motor. And on top of all these advantages, it runs virtually free from wear.
Guaranteed long service life: iQdrive, the 10-year warranty.
Over time, conventional motors become worn from the mechanical friction of the carbon brushes; the brushless iQdrive motor is virtually free from wear. Siemens vouches for the durable quality of the motor in all iQ 800 and iQ 890 washing machines with a 10‑year warranty.
Intuitive operation and convenient additional function: the large display with end-time delay
The large display provides maximum convenience and flexibility during washing, showing all relevant programme information at a glance such as programme sequence, temperature and speed and providing helpful additional functions such as 24-hour end-time delay and much more.

Main features

Capacity: 8 kg

Energy Efficiency Class: 5 Energy Stars
Energy consumption NO_FEATURE kWh per year, based on 220 standard washing cycles for cotton programmes at 60°C and 40°C at full and partial load, and the consumption of the low power modes. Actual energy consumption will depend on how the appliance is used.
energy consumption of the standard 60 °C cotton programme NO_FEATURE at full load and NO_FEATURE at partial load and of the standard 40 °C cotton programme NO_FEATURE at partial load
weighted power consumption off-mode / left-on mode: NO_FEATURE / NO_FEATURE
Water consumption NO_FEATURE litres per year, based on 220 standard washing cycles for cotton programmes at 60°C and 40°C at full and partial load. Actual water consumption will depend on how the appliance is used.
spin-drying efficiency class: NO_FEATURE
Max. spin speed: 1200 rpm
Cottons 60 Eco and Cottons 40 Eco are the standard washing programmes to which the information in the label relates. These programmes are suitable to clean normally soiled cotton laundry and are the most efficient programmes in terms of combined energy and water consumption.
Programme time:60 °C cotton programme NO_FEATURE at full load NO_FEATURE at partial load and 40 °C cotton programme NO_FEATURE partial load
Noise level washing dB (A) re 1 pW: 50
Noise level spinning dB (A) re 1 pW: 74
5 Energy Stars according to the UAE energy efficiency label with energy consumption of 171 kwh per year and water consumption of 12991 l per year
Main
Brand
Siemens
Color
White
General
Built In / Free Standing
Free Standing
Additional Programs
Allergy Plus / Hygiene | curtains 30°C | Duvet | Extra rinse | Intensive/rapid Power Wash 60 | jeans | outdoor/waterproofing | Prewash, quick wash/mixture | Ready | shirts | Spin speed reduction | Start / Reload | Super 15 min / Super 30 min | Temperature selection
Type
Front Load Washer
Loading Type
Front Load
Capacity
8 kg
Display
LED
Spin Speed
1200 rpm
Power Supply
220-240 Volts
Frequency
50-Hz
Noise Level
74 db
Programs
Delicates programme | Easy-care programme | Whites and coloureds programme | Woollens hand wash programme
Dimensions
Dimensions (H x W x D)
848 x 598 x 590 mm
Weight
69.2 kg
Features
Features
Multiple water protection | Aquatronic wash system | Foam detection system | Self cleaning detergent drawer
Others
Others
Touch control buttons: Start / Reload / Pause, Rinse plus, Spin speed reduction/Yes