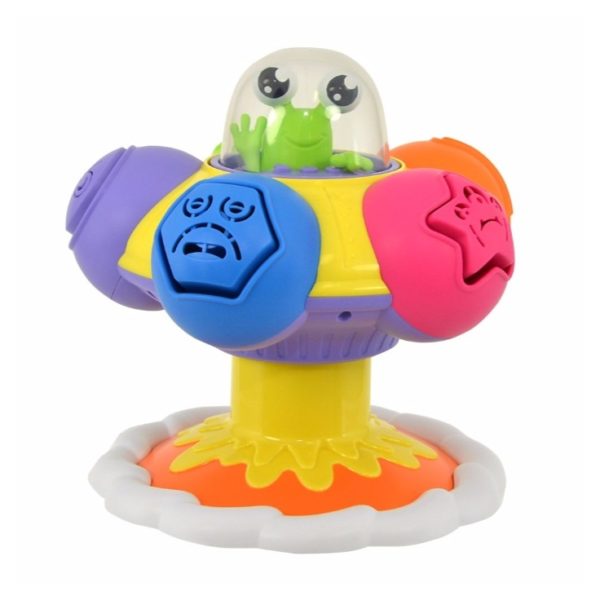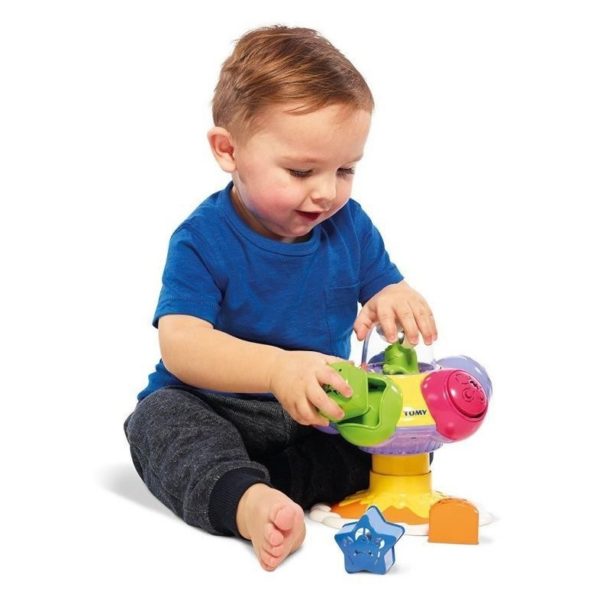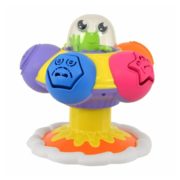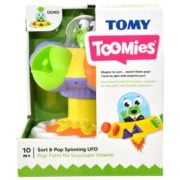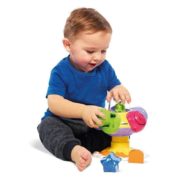 Sort & Pop Spinning UFO
Shapes to sort, then watch them pop! I love to spin and surprise you! Press my spaceship and watch me blast off into the sky as I spin to the top. See if you can sort my 5 different shapes. Suitable from 10 months +.
Toomies love to have fun: It's at the heart of everything we do. We're full of little surprises that will delight you and your child because we know memories are formed when laughter is shared!
Let's go on a mission together!
Press my spaceship to make me spin upwards- Blast off!
Lots of fun when… pop go the shapes! Can you find where all the shapes fit?
5 different brightly coloured shapes to sort
Suitable from 10 months +
Toomies. Hands on Fun!
General
Type
Infant Toys
Features
Suitable from 10 months +