Tot Tutors 2-in-1 Plastic Lego Compatible Activity Table With 2 Chairs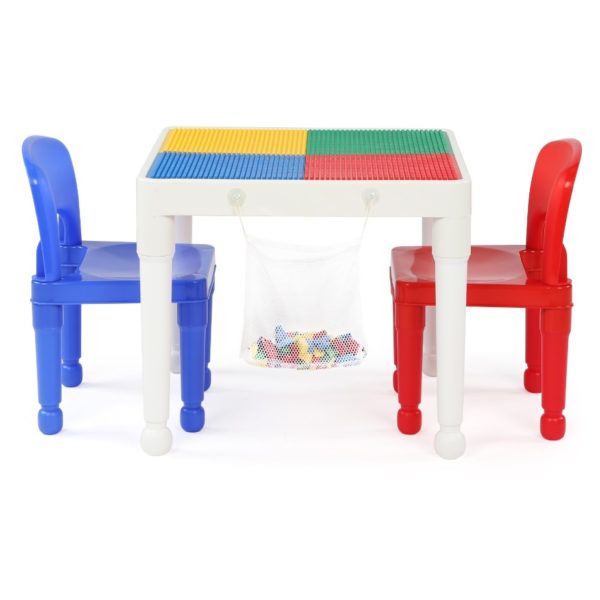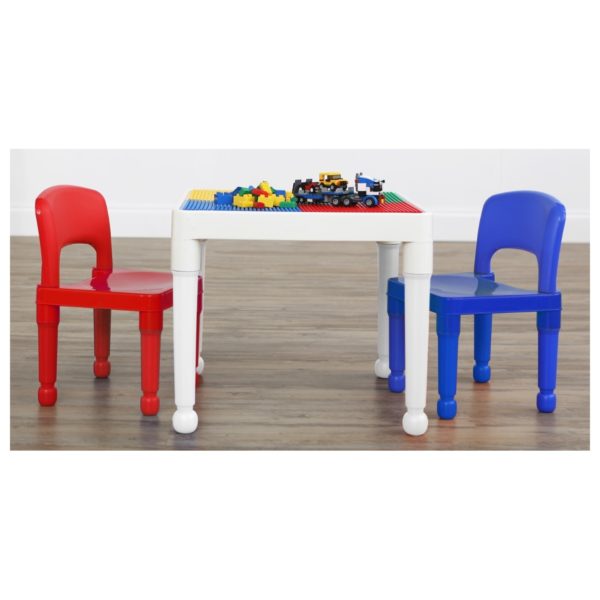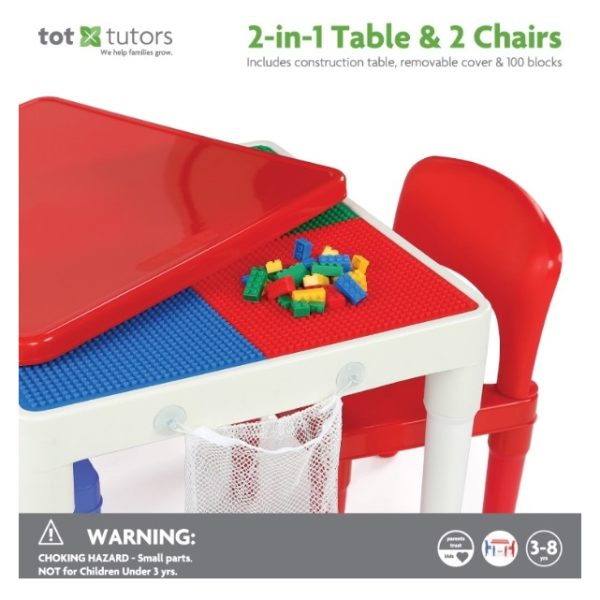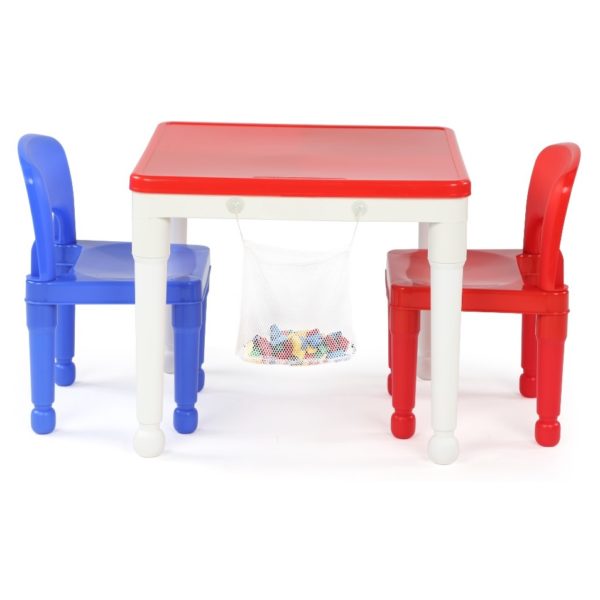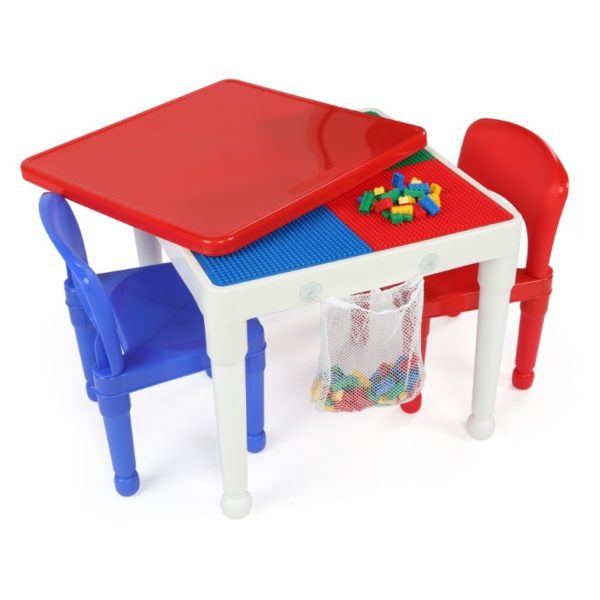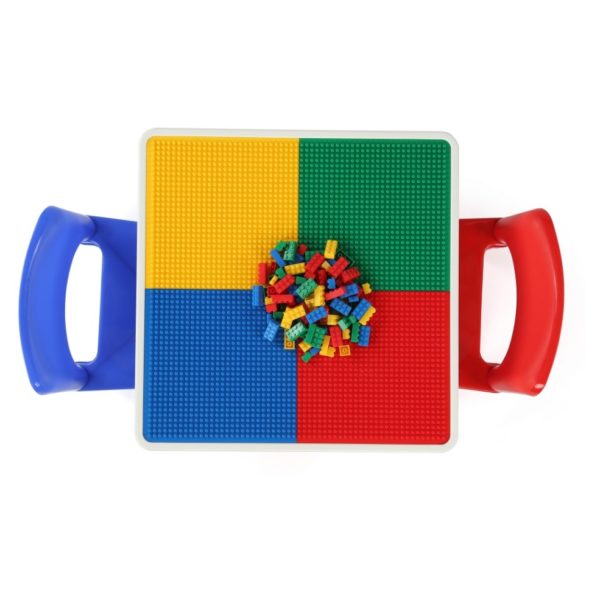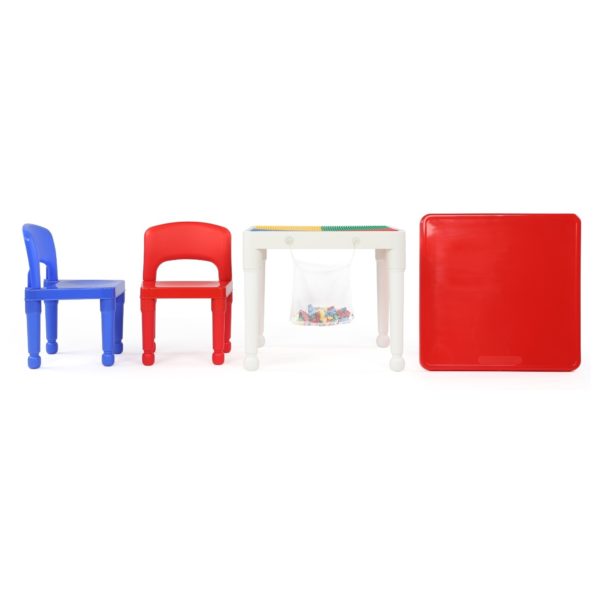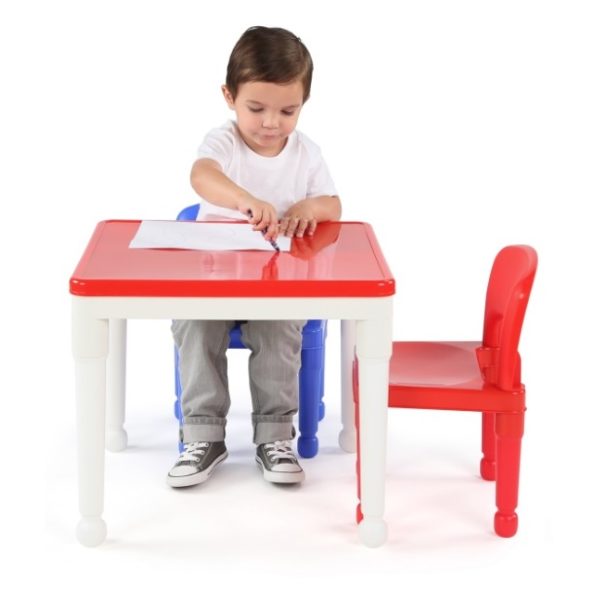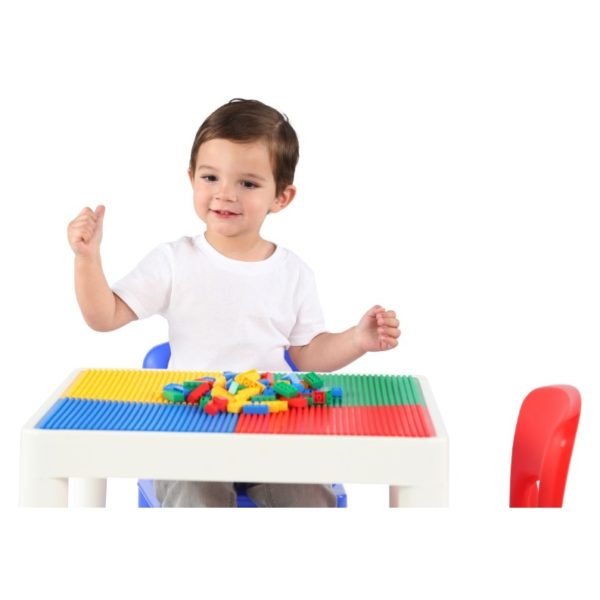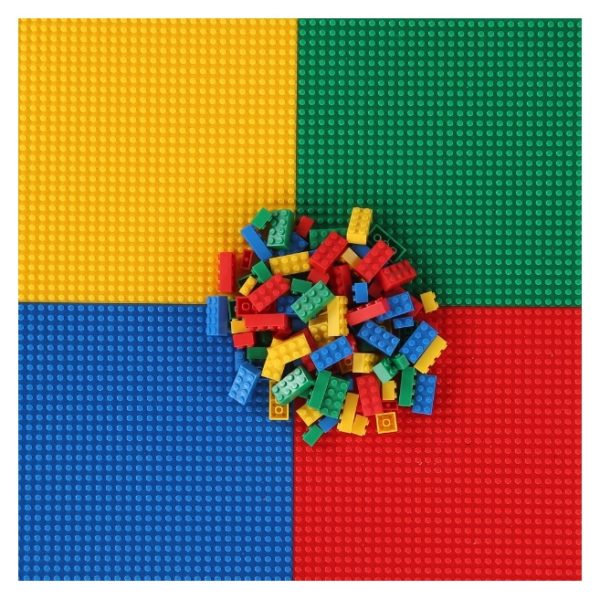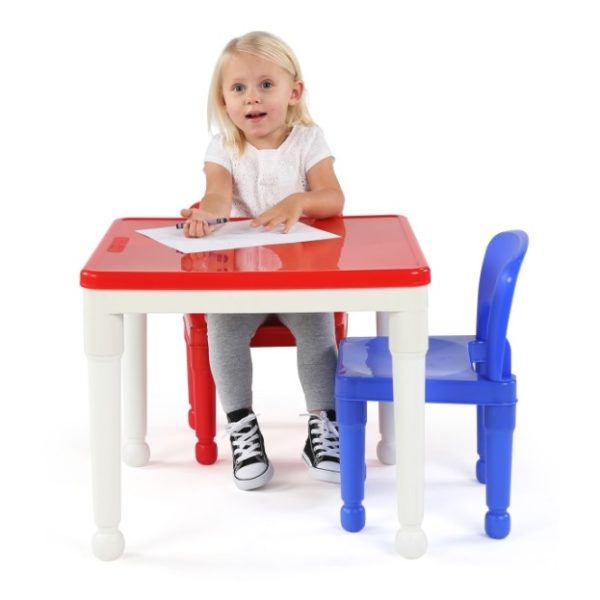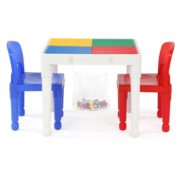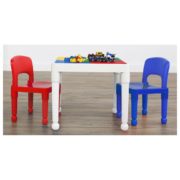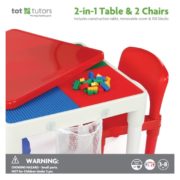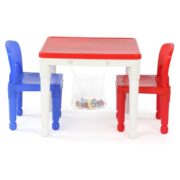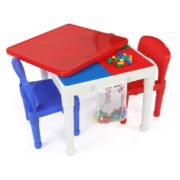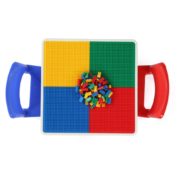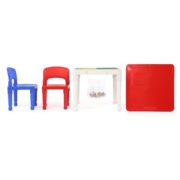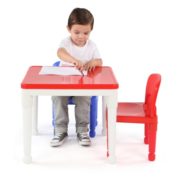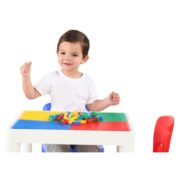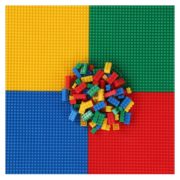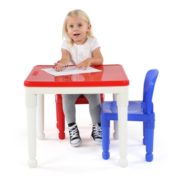 Tot Tutors Kids 2-in-1 Plastic Lego - Compatible table with 2 chairs
The Tot Tutors 2-in-1 Plastic LEGO-Compatible Activity Table and 2 Chairs Set features a play surface compatible with LEGO and Duplo building blocks. The 20" x 20" table comes with 2 chairs, a removable table cover, and a mesh storage bag filled with a 100-piece LEGO-compatible block set. It is ideal for your child's bedroom, playroom, or the living room. The smooth tabletop is removable to reveal a construction table for use with building blocks, LEGO, and Duplo blocks. With the cover on the table, it's great for kids to eat, read books, color, do arts and crafts, play board games, and just have fun. The molded construction on this plastic table and chair set is durable and features rounded edges for safety. All pieces are lightweight for easy configuration and rearranging. This piece of furniture is easy to assemble with snap-together components. The height of this Tot Tutors 2-in-1 Plastic LEGO-Compatible Activity Table and 2 Chairs Set is just right for toddlers and preschool-aged boys and girls, and the bright colors work well with kid-friendly decor. Giving your child a table and chair set at their size gives them a sense of control and helps them learn independence. This piece of furniture is a great fit for all homes, whether large or small. This kids table and chair set comes in multiple color options to complement the existing furniture in your home as well as the other kids furniture in Tot Tutors' line of products.
Made in Taiwan
Full Color Packaging, Flat Pack
Includes Table, 2 chairs, removable table cover,mesh storage bag, & 100 blocks
Compatible with Lego & Duplo
For children ages 3-8 years old
This item has a 30+ year old track record of success at retail
Durable light weight 100% plastic construction
Terms and Conditions:
Return option for Furniture & Home Décor Items will not be applicable:
If the item gets damaged from the customer before/after assembling.
Opened Towel, Bedsheet, Mattress, Mattress Topper for hygiene reasons.
Features
Features
Full Color Packaging, Flat Pack | Compatible with Lego & Duplo | For children ages 3-8 years old
Additional Features
Table: 20 x 20 x 17 HChairs: 12 x 11 x 18 (10 seat height)Carton Dimension: 21 x 20.4 x 5.5 H
Physical
Material
Plastic