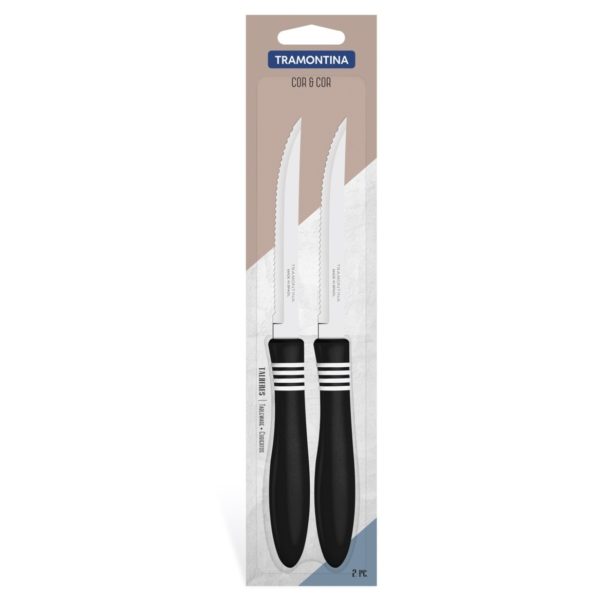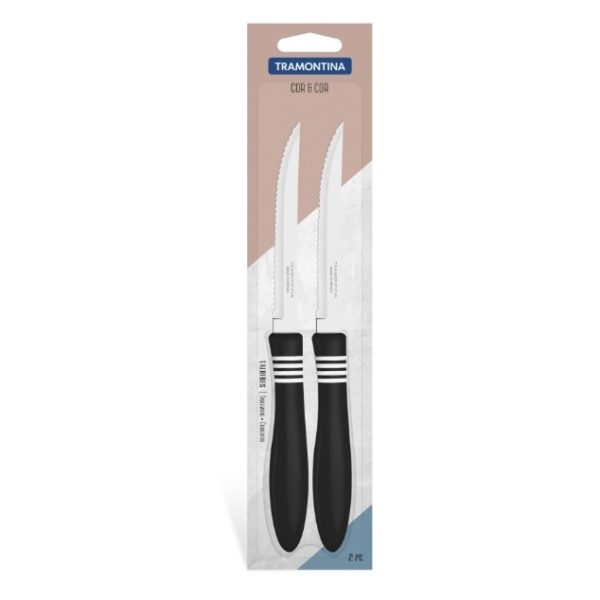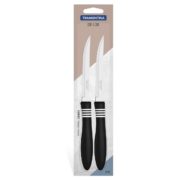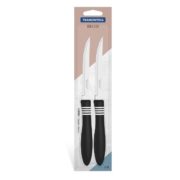 2pcs Steak knives set
If one color is already enough to brighten up the dining table, imagine what two colors can do. Introducing the Cor&Cor line. Products for those who want to add a contemporary touch to their dining table.
The cutlery has stainless steel blades and a plastic handle made of two different materials: polypropylene and rubber with high mechanical and chemical resistance, free of heavy metals and toxic substances. Each material has a unique color and make up beautiful combinations.
General
Type
Knives
Features
Stainless Steel Blades | Polypropylene Handles
Physical
Dimensions
275 X 60 X 14 mm
Weight
0.06 kg