Sold by: Hi5 Toys (Marketplace)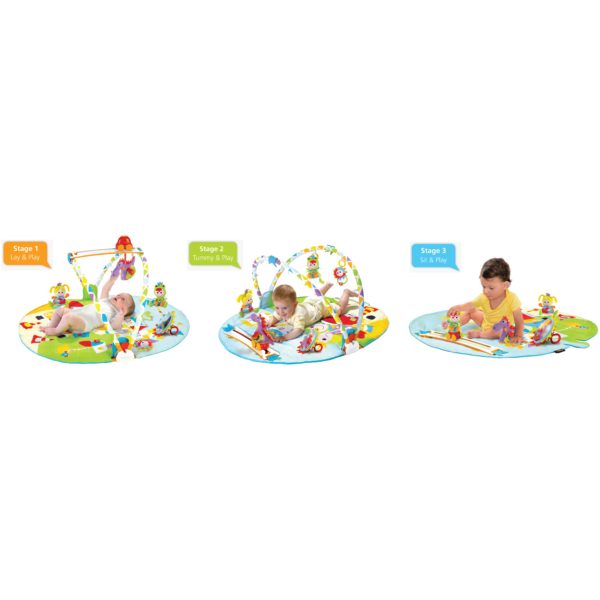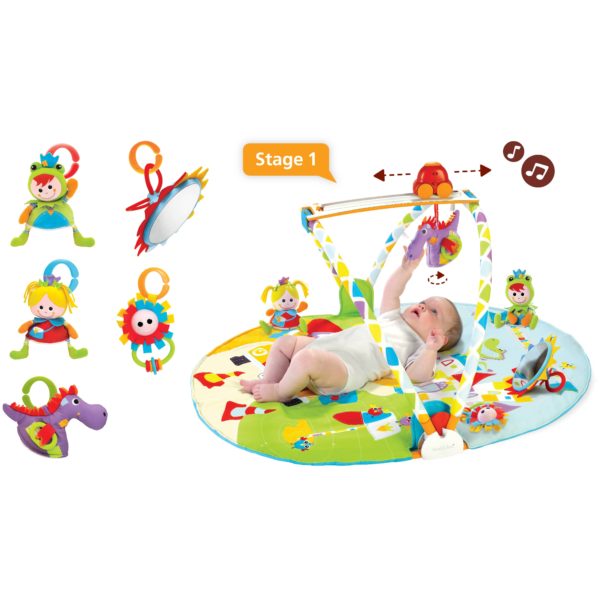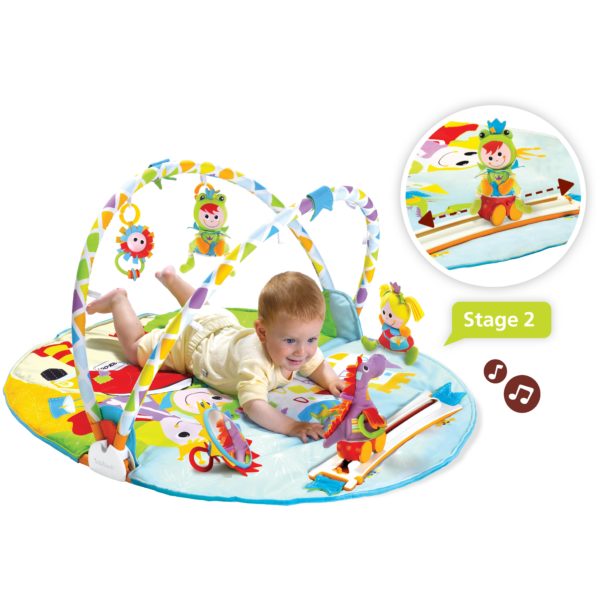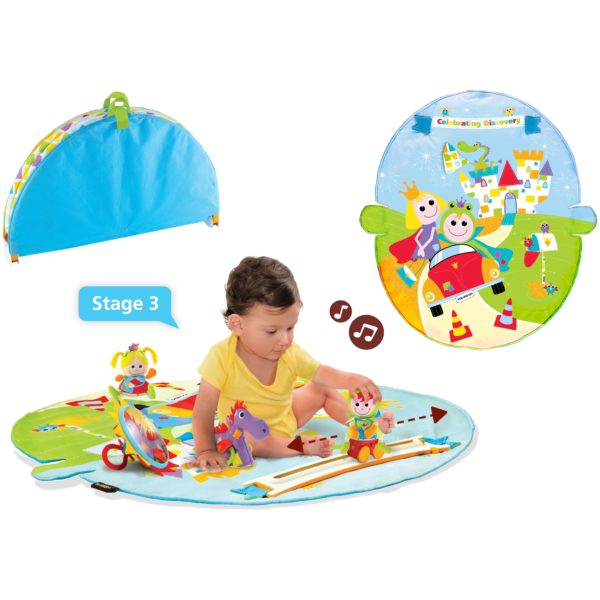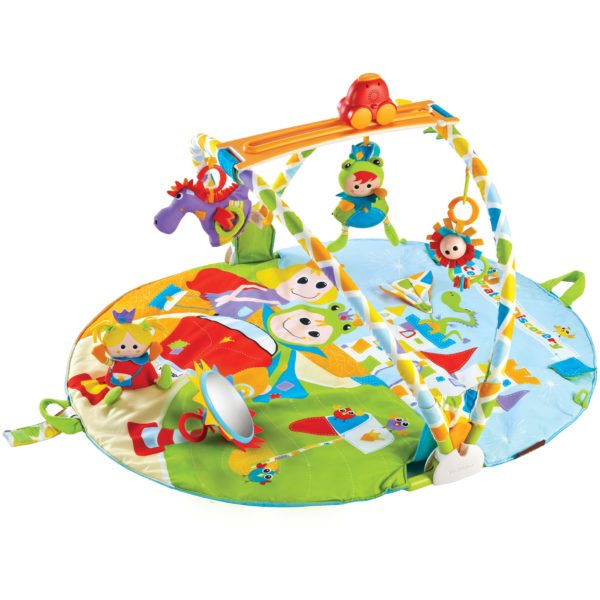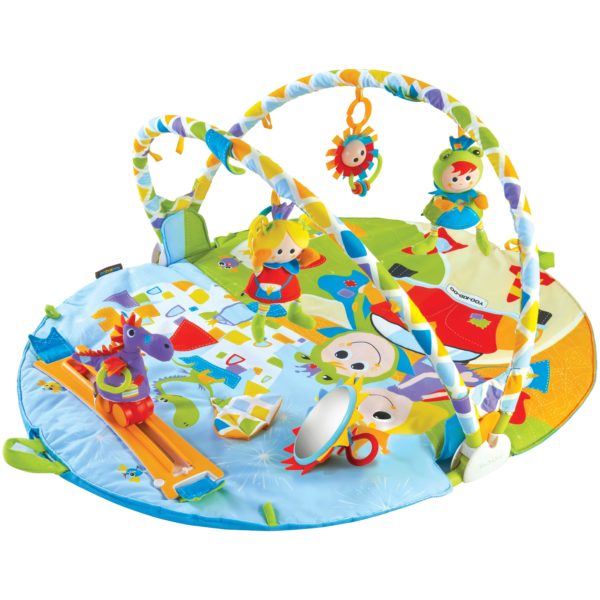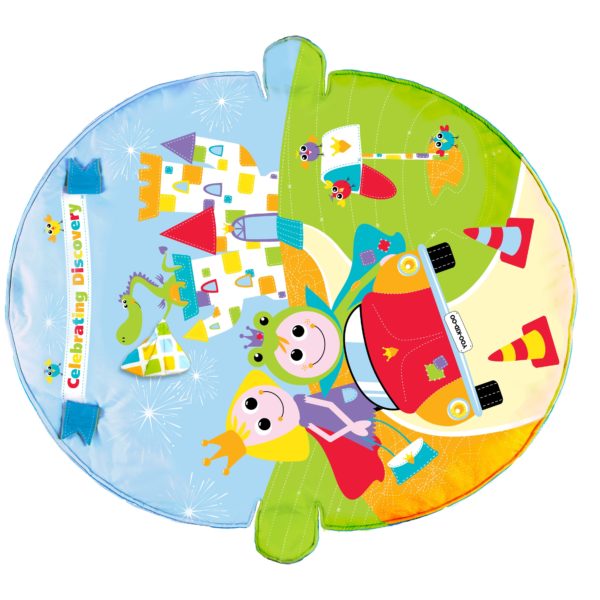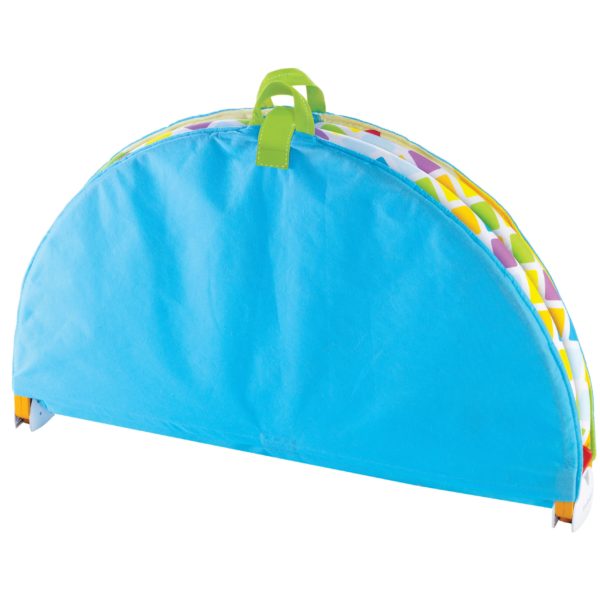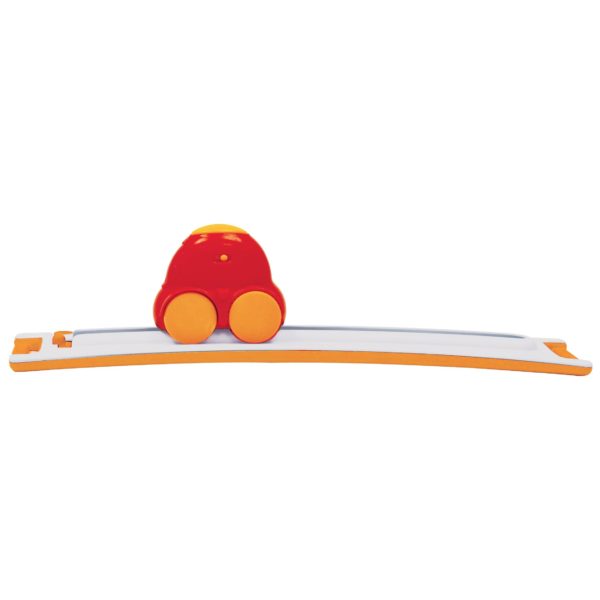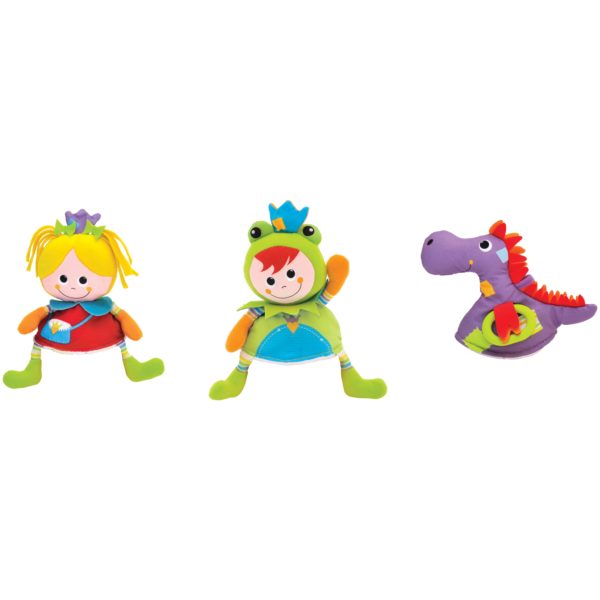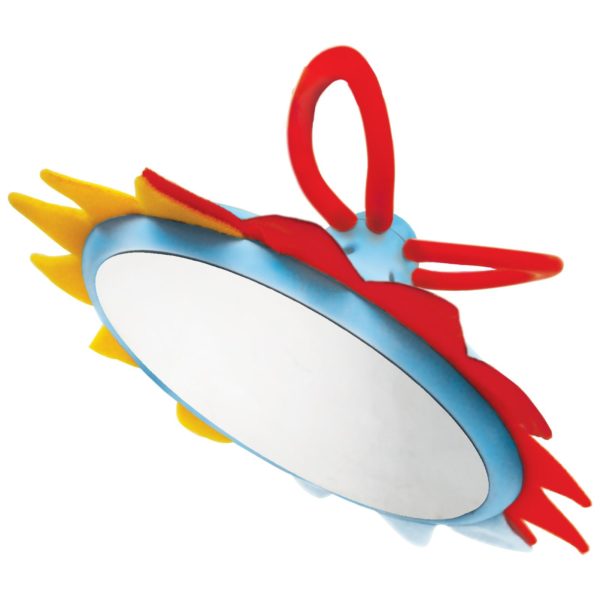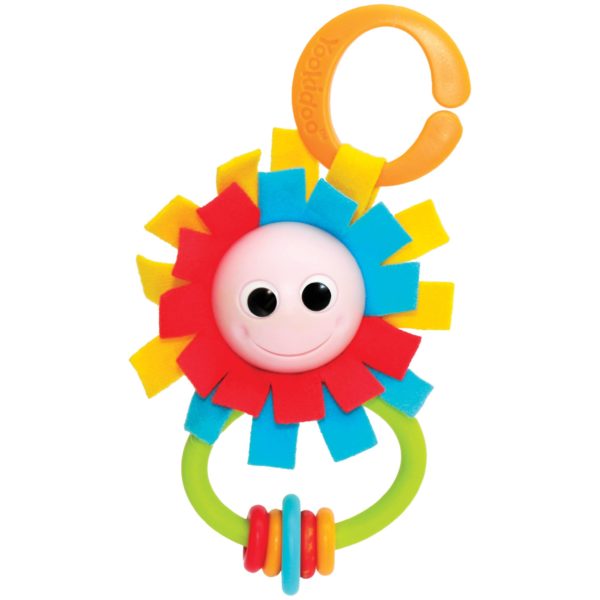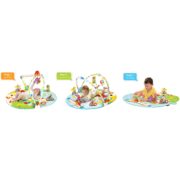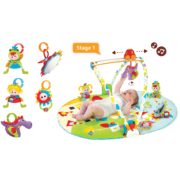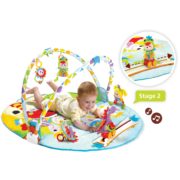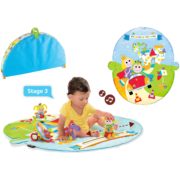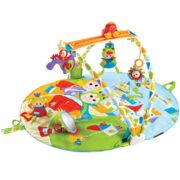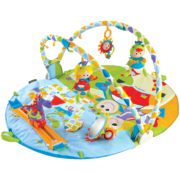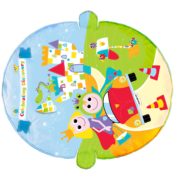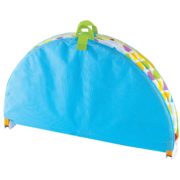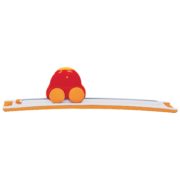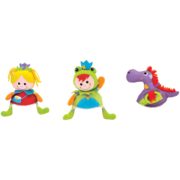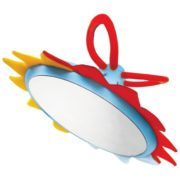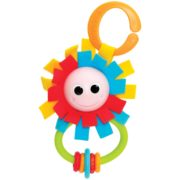 The Yookidoo Gymotion Activity Playland is the ultimate baby gym and playmat featuring a beautiful and colourful theme.
Gymotion® is Yookidoo's breakthrough product family entry in the popular activity gym category, which addresses baby's developmental needs in the first 12 months of life and is available in a variety of versions. The leading innovative feature in all Gymotion® products is a battery-operated, buggy-shaped, musical
mobile that moves back-and-forth along a special track when activated, enabling a wide range of stimulating play scenarios for lying on back, tummy time and sitting positions.
During the first weeks, place the baby beneath the length of the arches. The overhead buggy will move from side to side across the field of vision, while one of 5 toys is dangling beneath it, stimulating the baby to turn head, focus on the moving toy and follow. The length of hanging toys can be extended by using extra rings, which will bring the toy closer to the baby's hands. This will encourage the baby to reach out, promoting eye-hand coordination.
Developmental Benefits: Improves both focus & depth perception, encourages side-to-side eye-tracking skills and promotes eye-hand coordination.
When placing baby on his tummy, the motion track can be attached to the play mat directly in front of the baby's field of view. One of the three figures can be placed atop the buggy. This encourages head lifting and turning, developing peripheral vision. We recommend placing your baby no more than 10" (25 cm) away from the track & buggy. The buggy will captivate the baby's attention, stimulating baby to act, promoting eye-hand coordination.
Developmental Benefits: Promotes repeated head lifting, strengthens shoulders, chest and upper body. Promotes eye-hand coordination and develops gross motor skills.
When your baby begins to sit up, remove the arches (see instruction sheet), attach the Gymotion track & buggy to the mat and sit your baby on the mat in front of the track & buggy. Baby can now play with the characters moving back & forth on the track. Operating the buggy by tapping it will teach her of cause and effect. Use the characters and graphics on the mat to create your own story to encourage imagination and creativity.
Developmental Benefits: Teaches cause & effect, develops fine motor skills & encourages curiosity.
General
Type
Toys
Features
The 3-in-1 award winning patented activity gym | Plush fantasy themed figures constantly ride back and forth on the motorized Yookidoo Magic Motion Track
Additional Features
3 stages in 1 product: 1.Lay & Play 2. Tummy & Play 3. Sit & Play | Yookidoo Magic Motion track easily attaches to padded arches (stage 1) or to mat for tummy time (stage 2) | More than 20 developmental activities! | Loads of accessories and multi-textured toys: 3 fantasy themed plush figures, a large baby mirror for hanging on arch or standing on mat and a flower face rattle with beads | 4 modes of operation: rest, play, mute and off | 2 modes of 10 minute continuous music for relaxation or stimulation | Easily fold & carry: folds into self-contained carry case for storage or for travel
Physical
Dimensions
508 x 25 x 305 mm