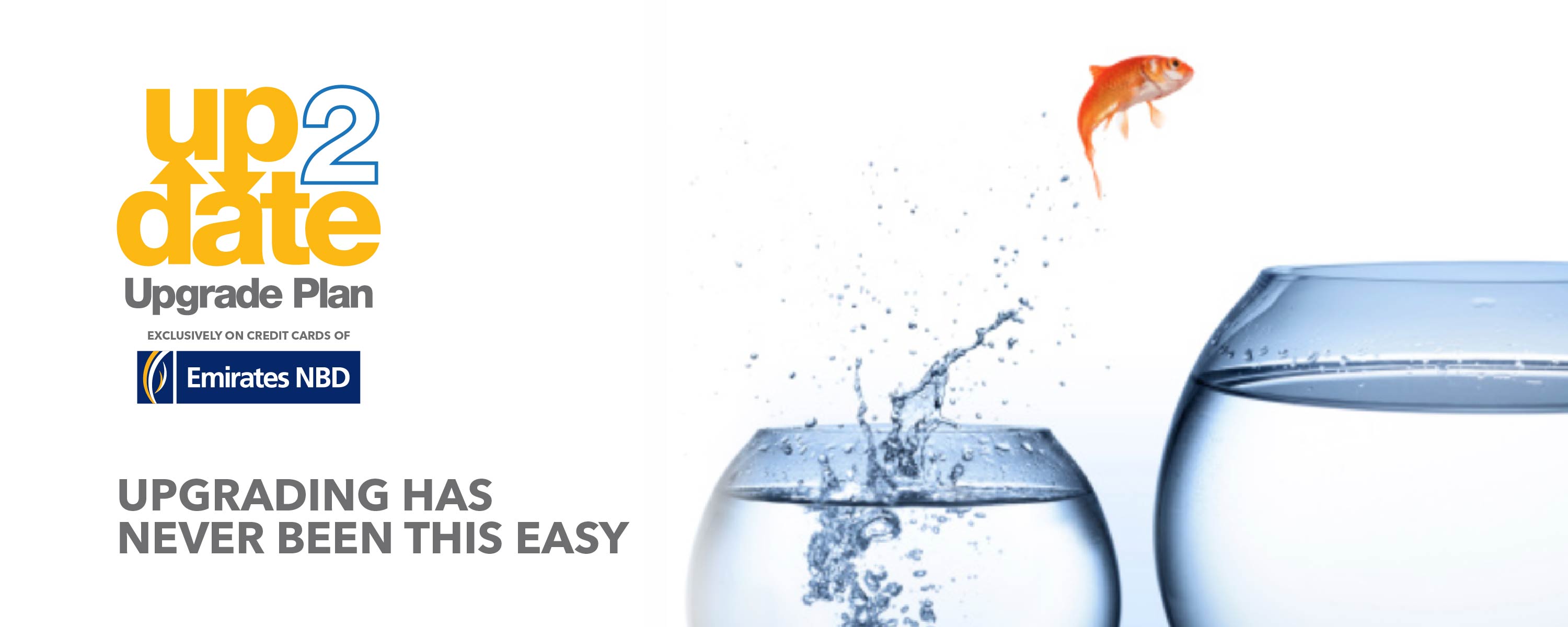 Always stay up to date with the latest smartphone with Sharaf DG's Up2Date Upgrade plan – an amazing offer for those who always want the latest device.
How it Works:

 Sign up for the Up2Date Upgrade plan when you buy a new device – just fill in a short form & pay with your Emirates NBD Credit Card

 Pay an affordable monthly installment for 12 months (this will be billed monthly on your credit card statement)

 At the end of 12 months, come back to Sharaf DG and exchange your old device for a brand new one, and start paying the monthly installments for your new device.

 If you don't wish to upgrade at the end of 12 months, you continue to pay for 18 months and own the device
The fine print

 Zero processing fees

 Zero foreclosure fees after 12 months

 No other promotions applicable along with this offer

 Prices are subject to change

 All devices are unlocked

 This offer is valid only with Emirates NBD Credit Cards
Interested in availing this offer? Visit your nearest Sharaf DG store today to sign up and buy your device. Unfortunately, this offer isn't available online currently.