Ramadan is a season of helping each other out & that is what we've decided to do! As there are so many cool apps available out there for this holy month, we've decided to handpick the most popular apps just for you!
So here are 5 must have apps for Ramadan in no particular order.
Quran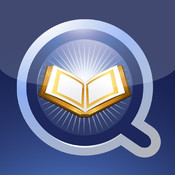 With over 20,000 user reviews, AmirQuran's Quran app is the best Quran app for your smartphone and tab. The app has the Holy Quran with text in Arabic, transcriptions and a number of translated versions from which you can choose. The app also has audio recitations from Sheikh Sa'ad Al-Ghamdi, Sheikh Abdul Rahman Al-Sudais, Sheikh Saud Al-Shuraim, Sheikh Ali Al-Hudhaifi, and Qari Abdul Basit.
You can download this app from Google Play or a similar one called Quran Explorer from the App Store.
Ainun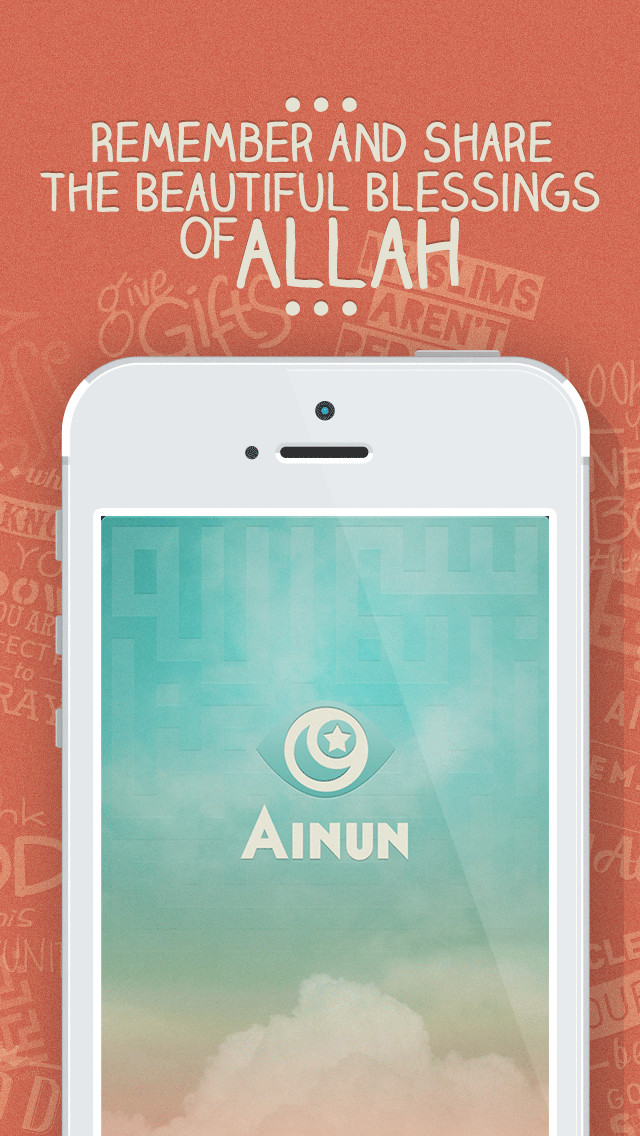 Staying true to its name (Ainun which means eyes in Arabic), the app beautifies Ramadan moments captured by you with features such as weather forecasts, picture location tagging, time stamps, 10 photo filters, and more than 60 inspirational typographic quotes categorized into 10 daily moments, all packaged with everything from simple fonts to beautiful hand-crafted typographic styles. The app also allows you to design images with 10 daily Muslim expressions written in calligraphy. Not just this, the app is also integrated with the different social media platforms, thus making it easy to share these moments with your friends.
The app is currently available on the Apple App store and will be soon available on Google Play too.
Muslim Pro – Azan, Quran, Qibla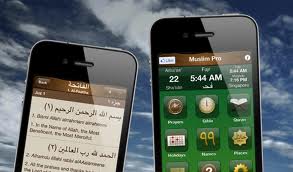 Muslim Pro is probably one of the finest Islamic mobile apps in the market. The app includes features like accurate prayer timing based on your location, calls for prayer (azan/adhan), an animated qibla compass that helps you to find the direction to Mecca, the Holy Quran in 15 different languages, maps to nearby mosques and halal restaurants, a Muslim calendar to estimate holy dates and 99 names of Allah & the Prophet Mohammad.
The newly updated version of the app is available in the App Store and on Google Play.
Ramadan Tracker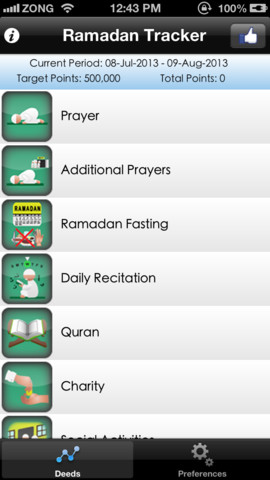 If you are new to the faith or struggling during the season of Ramadan, then the Ramadan Tracker app will work wonders for you. The app helps you set targets for yourself & meet them by checking them off your do lists such as reciting the five daily Islamic prayers, additional prayers, fasting, daily recitation, reading the Quran, doing charity etc. Each time you complete an activity, you get points.
The app is available for Apple users only.
Ramadan Kareem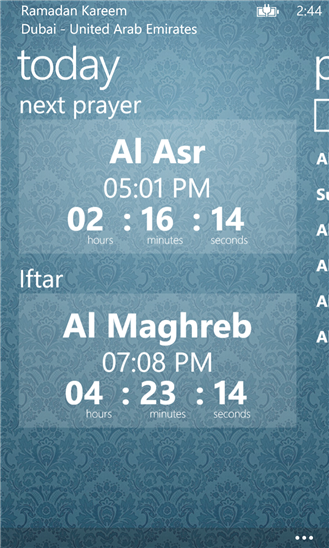 If you are a Windows phone user, we have a perfect app for you. The app has a nice layout and a number of helpful features such as a mosque locator, qibla finder, radio & TV streaming, Quran calculator etc. There is a special cooking section, which makes it different from other multifunctional apps.
You can download it here.
Try out these apps and tell us what you think about them! We bet you must have also tried other apps in the market, so feel free to share the ones you have tried with us.