DG Member Subscription – Annual Membership
Key Information
Benefits:

Special Discounts across wide range of products | Cash Back* - EMI's with Major Banks | FlexiPay - 18 or 24 months installments | Previews and invites for product launches | Complimentary gift wrapping | DG Shield - Waiver of Fees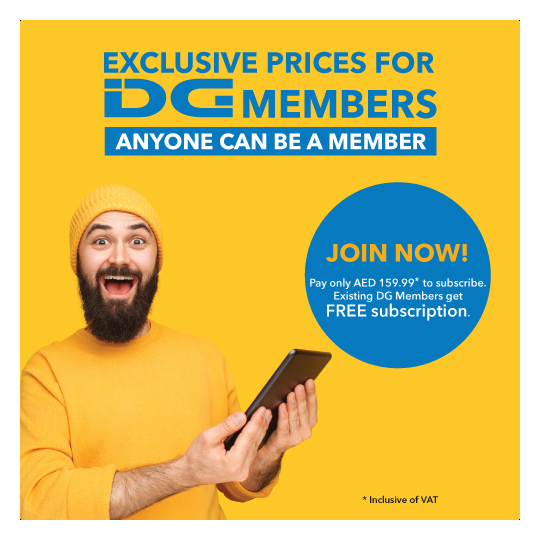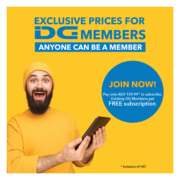 DG Member Subscription - Annual Membership
Special Discounts across wide range of products.
Cash Back* – EMI's with Major Banks
FlexiPay – 18 or 24 months installments
Previews and invites for product launches
Complimentary gift wrapping
DG Shield – Waiver of Fees
DG Member program is a membership program which offers you exclusive discounts on electronic products & services.
The tenure of the program is 1 year from the date of subscription, afterwhich the member can renew the membership by paying AED 159.99(incl. VAT).
Exclusive prices on the website and In-Store are only applicable for DG members
Product(s) assortment and prices may change based on availability
One member is entitled to use the exclusive price benefit 2 times a month for a maximum quantity of 2.
DG Member offers cannot be used in conjunction with other active promotions.
The annual membership fee for the program is AED 159.99 (Incl. VAT).
Subscription fee is non-refundable and once issued same can't be cancelled in any situation.
General
Benefits
Special Discounts across wide range of products | Cash Back* - EMI's with Major Banks | FlexiPay - 18 or 24 months installments | Previews and invites for product launches | Complimentary gift wrapping | DG Shield - Waiver of Fees