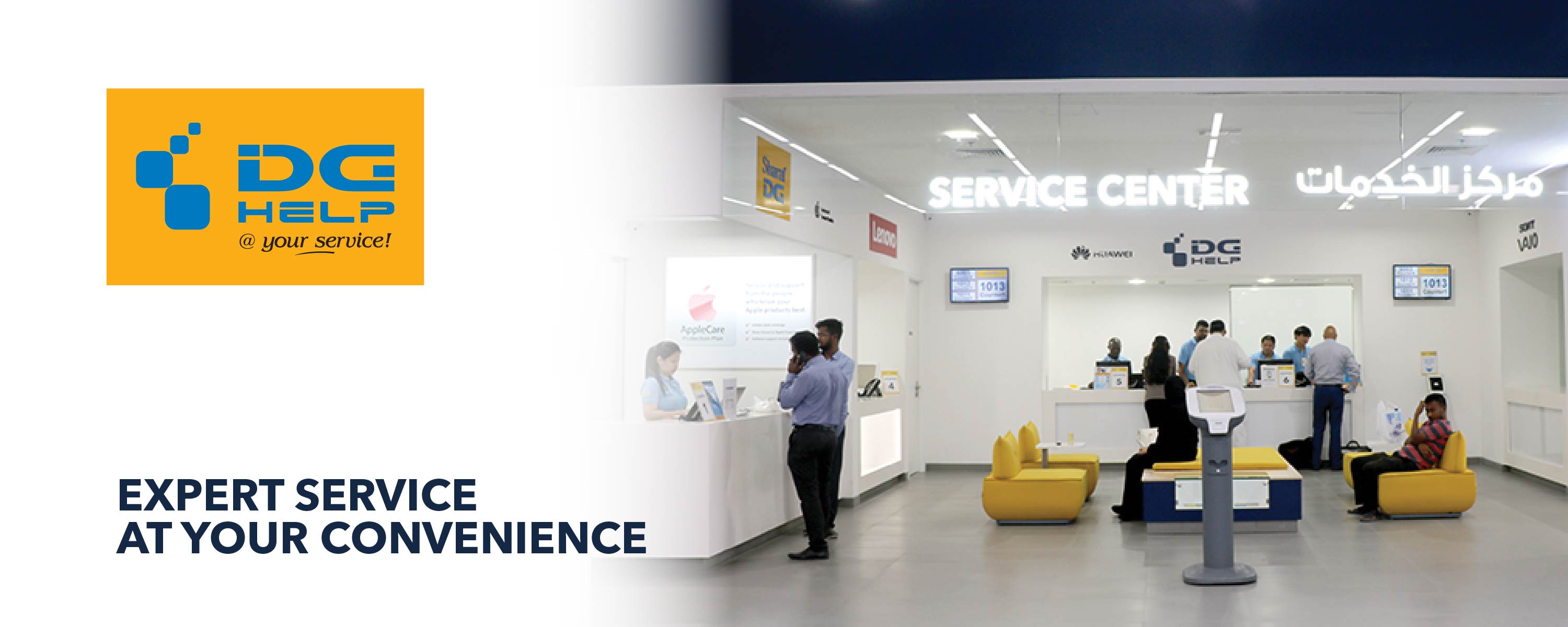 DG Help
Computer trouble?
Smartphone giving problems?
Need to install your home theater system? How to upgrade or install software on your computer?
We are here to ASSIST YOU… Anytime…
Sharaf DG's Tech arm, DG HELP @ your service, is a one-stop service destination dedicated towards solving customers' technology-related challenges. We have skilled and specially trained technicians are available, both in-store at select Sharaf DG stores and onsite, to help a customer with his queries.
HOW CAN WE SUPPORT?
DG HELP provides technology related services ranging from computer and mobile set-up and repair services to on-site installation, relocation and troubleshooting requirements. From home theaters to laptops, netbooks, ultra-books, smartphones and more, DG HELP can fix it–-no matter where the product was bought.
DG HELP – DATA RECOVERY SERVICE
We value data and hence we store pictures, music, movies and data on our laptops, flash drives, hard disk drives, etc. When our storage devices crash, we lose data and with it our precious memories and information. DG Help Data Recovery is the data recovery division of DG Help established to meet the growing demands of customers, who wish to avail professional data recovery service for their personal or business needs. Equipped with all advanced equipment, in its state-of-the-art Clean Room & Recovery Lab, DG Help Data Recovery's trained and certified staff can help customers recover lost data from any type of storage devices such as Flash drives, SD Cards, HDDs, SSDs, NAS Boxes, RAID Servers etc.
Contact Customer Care at any Sharaf DG outlet. DG HELP also offers Extended Warranty plans on computers & smart phones. DG HELP in-store services are available 7 days a week from 10 am to 10 pm.
Call 600 502034
OR Visit any of the Sharaf DG stores across the Qatar, in:
Ezdan Mall, Level 1, Al Gharafa
Mall of Qatar, Level 1, Al Rayyan,
Doha Festival City, Level 1, Umm Salal Muhammed ,