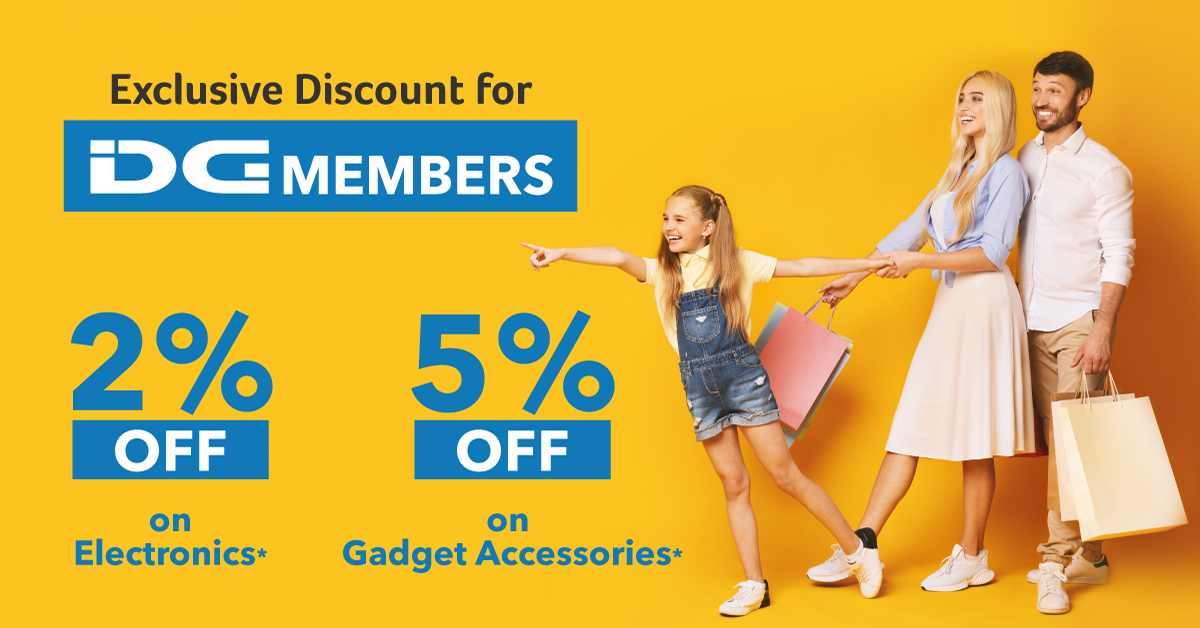 Terms & Conditions
1. This promotion is applicable only on products sold by Sharaf DG
2. 2% discount on Smartphones, Laptops, Tablets, Televisions and Personal Audio, Camera, Gaming, Personal Care, Health Care, Kitchen and Home Appliances.
3. 5% discount on all electronics accessories. On airpods, the discount will be 2%
4. Promotion is not applicable on below :
    DG Member discount is not applicable on the below products :
    • Gaming – PS5 Series and Xbox Series X/S, Online Top-up/recharge cards
    • Smartphones – iPhone 12, iPhone 12 pro, iPhone 12 Pro Max, iPhone 12 Mini
    • Laptops – Macbook Air and Macbook Pro with M1 chip
    • Tablets – iPad Air 4th Generation, iPad 8th Generation
    • Wearables – Apple Watch Series 6
5. Customers who purchase more than AED 5000 in last 12 month will be upgraded to DG Member status.
6. DG Membership fee is not refundable once activated.
7. DG Membership is valid for one year from the date of activation /purchase.