Digital devices keep getting smaller. And, the new 7" tablet from Google is yet another addition to the "shrinking" innovations in the world! With its latest offing, the search engine giant has entered the tablet market war and is all geared up to take on heavyweights such as Apple, Amazon and Microsoft.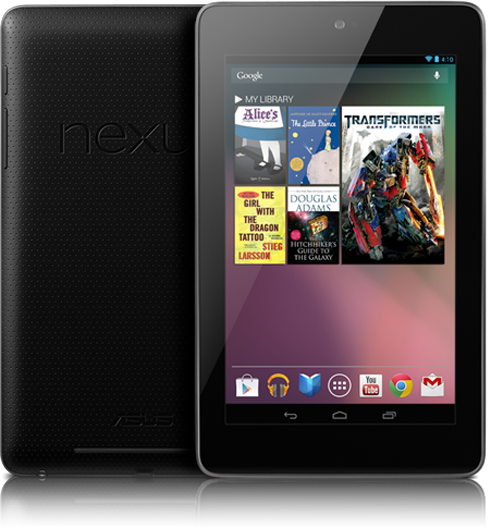 Google has partnered with Taiwanese manufacturer Asus to launch the Nexus 7, a 7in tablet computer which will be the first tablet computer to run Google's latest Jelly Bean Android 4.1 software. With smarter notifications, beautiful new widgets and home screen customization that's as easy as drag-and-drop – Android is faster and more intuitive than ever.
Solid performance
The tablet comes in both 8GB and 16GB models, featuring a 7-inch 1280×800 HD display (216 ppi), back-lit IPS display, scratch-resistant It also boasts of corning glass, a 12‐core GPU, and a quad-core Nvidia Tegra 3 processor, meaning everything is faster – pages load quickly, gameplay is smooth and responsive, and running multiple apps is a breeze. The device also touts near field communications (NFC) technology with Google Wallet, GPS and a 1.2MP front-facing camera.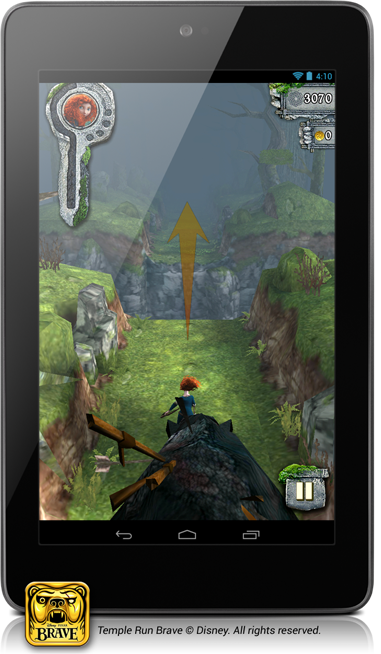 The specs make the Nexus 7 a visually rich platform for watching movies, playing games and reading e-magazines. With over nine hours of HD video playback, 10 hours of web browsing or 10 hours of e-reading and up to 300 hours of stand-by time, the tablet is designed to go the distance. Whether you measure battery life in chapters read, levels completed, movies watched or minutes of backseat silence, you can spend less time charging and more time doing.
Entertainment unlimited
Nexus 7 was made for Google Play, so all the entertainment you love is right in your hand. Access the world's largest collection of eBooks and also customise your reading experience by adjusting the font, switching to day or nighttime modes, and much more.
Hit movies and TV shows are instantly available on Nexus 7 in full HD, as there's no waiting for downloads and syncing, or worrying about storage space. With over 6,00,000 titles to choose from, get all the apps and games you love. You can also take your music anywhere with the Nexus 7. When you upload your existing music library to Google Play – up to 20,000 songs for free – you can stream all your tracks and playlists from the cloud so you'll never miss a beat.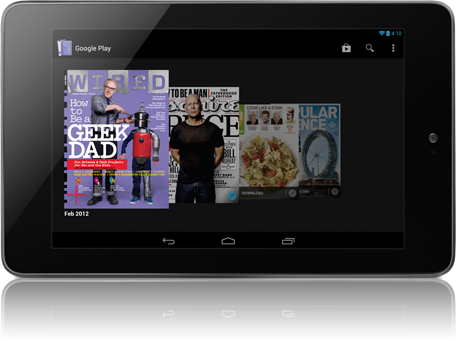 Stay up to date with all the current happenings by accessing magazines on the Nexus 7. With hundreds of popular titles to choose from, you're bound to find something for you. Buy single copies of new issues, or subscribe to your favorites on Google Play.
Only time will whether Google has got this Nexus right, but in the meanwhile, the iPads, the Surfaces and the Kindles better watch out as there's a new tablet in town!