LOOKS DO MATTER
With tempered glass panels, a full-metal frame, and complete RGB control, this PC is for those who enjoy the finer things.

OMEN GAMING HUB
Delivering your every gaming wish, except maybe the unlimited lives one.

TOOLLESS ACCESS
With toolless access, this machine is easy to upgrade and with customization and optimization features.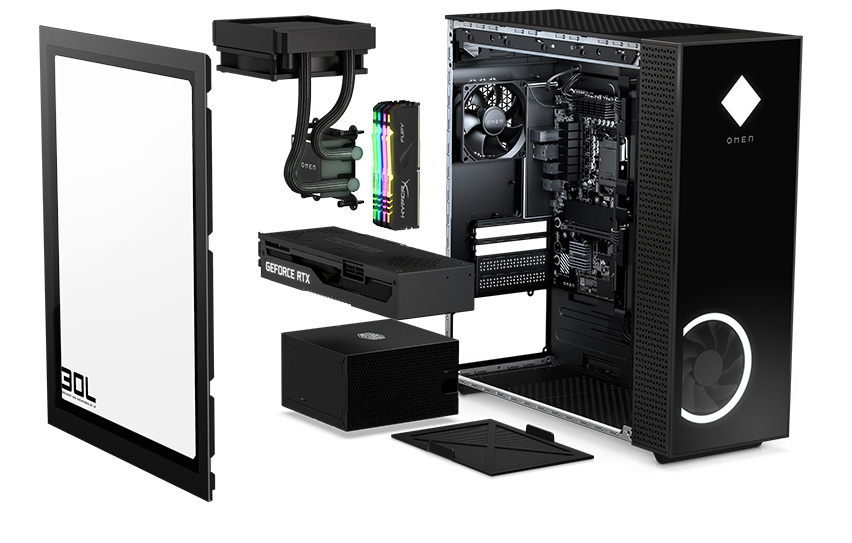 SKILLS ONLY TAKE YOU SO FAR
Skills are half the game and with the OMEN 25L or 30L Desktop, you really can't make any excuses for losing.
POWERFUL COMPONENTS
THIS FAN'S GOT FANS
NOBODY LOVES LOADING
MORE MEMORY NO PROBLEMS