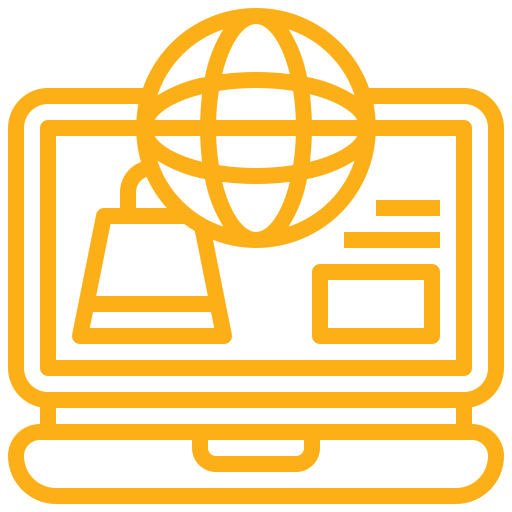 Laptop Buying Guide: Essentials Tips to Check Before Buying!
The laptop has made the concept of 'work anywhere and work anytime' a reality. This category of computers has made the mobile office a way of life. While laptops have made our lives easy, choosing the right one can be tough given their different features, like screen size or big CPU. In this guide, we help you choose the right laptop with some easy-to-follow tips. Get the best deals on laptops at Sharaf DG
What to Look for When Buying a Perfect Laptop?
You need to know the software that your operating system needs. This will decide your hardware. Your processor power will depend on the kind of work you do, and gamers would have higher requirements. Look for color accuracy, brightness, and refresh rates when choosing a display. If you want to install games or videos, then you need more storage. Laptops that are power guzzlers have shorter battery life.
Gaming laptops need more memory compared to those used for regular office work. Your laptop should have ports for charging the laptop with a mobile charger and plugging in headphones and more. Some amazing business features include enhanced security, collaboration, and fleet management features.
Check build quality for work laptops since you'll be traveling with them. Laptop designs are classified according to their form factor, and you need to choose one depending on how you will use it. There are various connectivity options for laptop users, including Wi-Fi, Ethernet, Bluetooth, or Cellular options.

Operating System
Your choice of the operating system will depend on laptop usage. Windows is more open-ended compared to MacOS and a smarter choice for game development or business-related programs. You can't have customized PCs like Windows or Chrome OS. If you are a designer or photographer, go with MacOS since it offers proprietary office and media-editing software.
Chrome OS is more affordable. It is perfect for school students or someone interested in online shopping or browsing social media. It supports Linux so that you can use traditional desktop software like GIMP.

Processor
The performance of your computer depends on the CPU or processor. The top brands in processors are Intel and AMD. If you want to just surf the web or social media, then the A, FX, E Series of AMD is the best choice. Intel offers you a wide range of processors, from the Core i5 to 11th Gen CPUs. The 11th Gen CPUs and the Core i9 can be found on premium laptops.

Display
A bigger display size is not always better since it makes the laptop heavier. Display type can be either Twisted-Nematic (TN) or In-Plane Switching (IS). The resolution for HD is 1280 x 720 pixels, and for UHD, it is 3840 x 1260. The higher it is, the sharper the image. A touchscreen is convenient but drains the battery. Gamers need details and faster refresh rates, so the laptop should have a discrete GPU.

Storage
A laptop's storage is where your data is stored when not in use. When it comes to data storage, you have multiple options apart from a Hard disk drive or HDD. A better option is expandable storage like SSD. Enjoy the performance with a solid-state drive that gives you a higher drive speed.

Memory
Laptop memory is essential as you can retrieve data faster compared to using the hard drive. Memory should not be confused with storage, where data is kept when the laptop is shut down. It is the folders you use when the computer is switched on. You need 2GB RAM for light use. For heavy use, it is advisable to use 4 or 6GB of RAM for better performance. More memory means higher battery drainage but higher durability since you enjoy more power.

Form Factor
The form factor would depend on the use of the laptop. If you need a tablet on the go, then a Convertible 2 in 1 is a great option. For lightweight and powerful laptops that have greater capabilities than a tablet, go for the Ultrabook.

Build Quality
You can't compromise on build quality for high-use business environments. Unibody laptops are durable, have low weight, and are made of quality material.

Business Features
Laptops offer the following features for ease of doing business:
Enhanced Security:

The Trusted Platform Module combines hardware and software security features to protect your laptop from cyberattacks and malware.

Collaboration:

Cloud-first laptops offer remote workplace solutions for integrating disparate workforces.

Fleet Management:

Organizations can track vehicles and employees through remote management capabilities.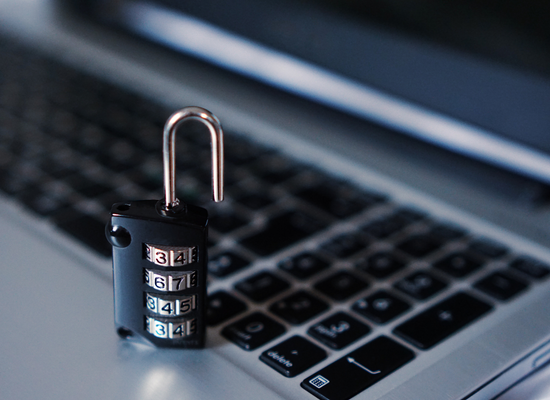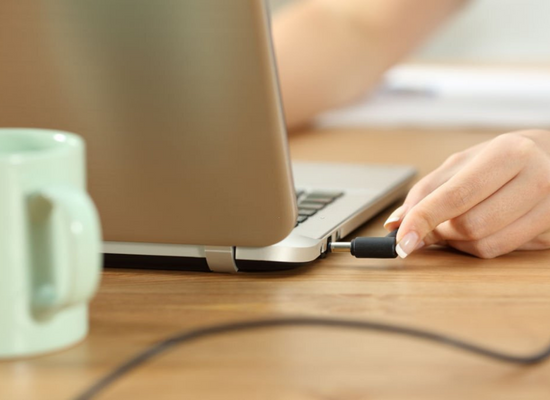 Battery Life
Look for these things in a battery:
Number of Cells:

For higher performance, you require more cells

Watt-Hours (Wh):

More Wh, lesser the need to recharge the laptop

Replacement:

Ensure that the battery is easily detachable so that you don't need professional help to change it

Ports
3.5 mm Audio Jack:

Used for headphones and computer speakers

Ethernet Port:

An important alternative if there is no Wi-Fi

HDMI:

Required for external monitors, TVs, and projectors

USB:

Meant for connecting a mouse, keyboard, or file transfer between devices

USB-C:

An external device hub would be required for laptops since new models will only have this port

Docking Stations:

Helps you connect your laptop to a wide variety of accessories

Accessories:

To make your laptop multifunctional and keep it safe, you need accessories like carrying cases, USB cables, and Ethernet.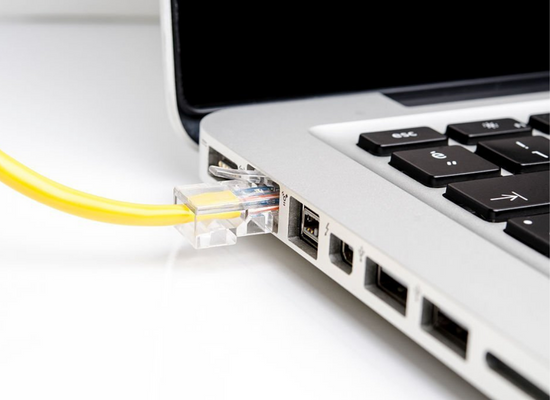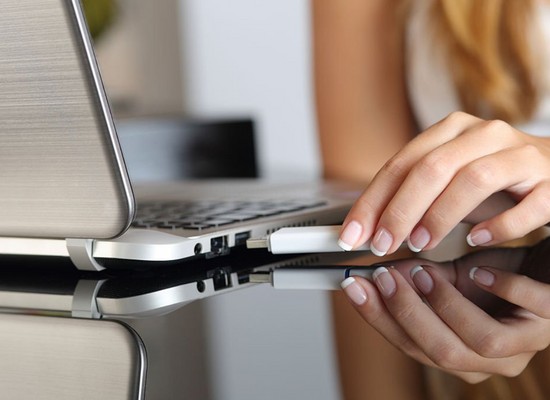 Connectivity
Wi-Fi (Wireless):

This is the default Internet connection for most laptops

Ethernet (Wired Networking):

Laptops have in-built Ethernet adaptors, and a physical cable connection is also required

Bluetooth:

This is a wireless networking tool that helps you connect to peripheral devices, and the phone's data link can be used for retrieving Internet data.

Cellular:

This helps you to connect to the Internet without Wi-Fi or Ethernet options.

Laptop User Personas
Work (Workstation):

You need higher computing power, a faster processor, a clear display, and a high-resolution screen.

Educational:

Chromebooks are the ideal choice since they are affordable, have Wi-Fi connectivity, and have basic computing features.

Creative:

Laptops for designers and filmmakers need high processing and graphics capability.

Gaming:

These laptops have higher memory, a Graphics Processing Unit (GPU), a large high-resolution screen, and at least a mid-range processor.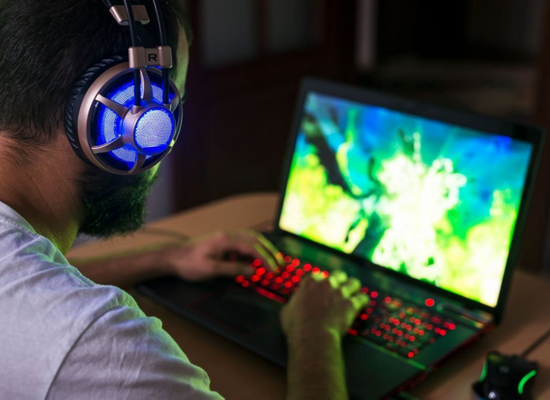 Frequently Asked Questions - Laptop Buying Guide
Will the Laptop be Used for Business Travel?

Portability is important for business travel. The laptop should be thin, lightweight, and have a high battery capacity.
Using Touchscreen or Convertible Laptops Help?

You need a powerful and functional laptop for work on the go. It should have a touchscreen or convertible laptop since they have a stylus instead of a keyboard.
Choosing Laptop for Artist, What Matters Most?

Laptops for artists should have a large screen display, higher RAM, onboard GPU, and high screen resolution.
Which Type of Laptop is Best to Use in the Travelling?

There are certain laptops that are designed for telecommuting. They have longer battery life, are compact, lightweight, and have built-in LTE connectivity.
Gaming on Laptop is Worth?

A gaming laptop should have higher memory and processor. Since graphics are required, a strong GPU is essential.
How Much Productivity Will Affect Using Laptop?

With the modern form factors of the latest Windows 10 laptops, employee productivity can go up by 25%. They enable 2.1 x faster multitasking and 80% better performance with Intel Core Processors.
Which is the Best Brand for Laptop?

The best brand for you would depend on whether you are a student, businessman, worker, or artist. Each professional has different requirements, and you can choose a laptop from top brands like Dell, Acer, Apple, or HP.
What are Then Basic Cleaning Steps of Laptop?

Here are the basic steps for cleaning a laptop:

Turn off and unplug the laptop
Dry a sponge after dipping it in cleaning liquid
Wipe the laptop case, nooks, and crannies, and finish off with a lint-free cloth
Which is the Best Laptop for School Purpose?

Laptops for students should be affordable. They should have Wi-Fi connectivity, basic word processing and presentation software, and spreadsheets. Chromebooks are an excellent option.
Should Buying MacBook for art Purpose be a Correct Decision?

Yes, the MacBook is a great option for artists. It offers a large display and dual-monitor capability. They also have a higher processor and graphics capability.
Explore All Other Buying Guide Here