The much awaited iPhone 7 was released on September 17 and its fans once again queued up to be the first to grab this legendary device. Here's what's new in the incredible iPhone 7.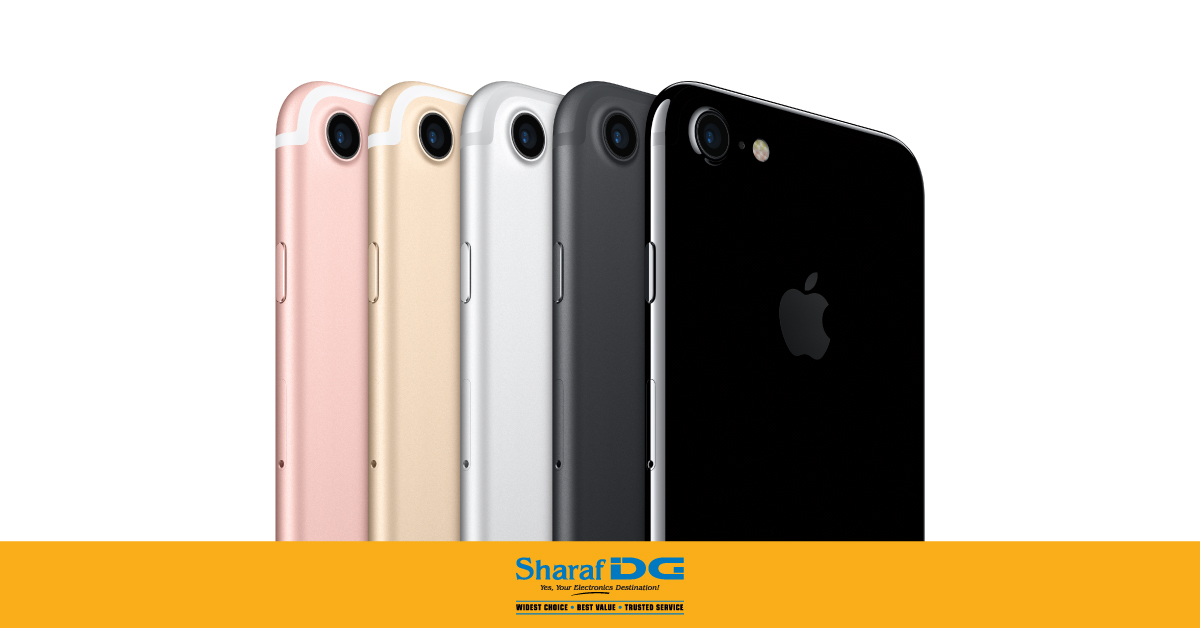 New colors – iPhone 7 have been introduced in 2 new colors – black and jet black. These colors have already gotten quite popular.
Water resistant – Your iPhone is now water resistant; so click pictures in the rain confidently. It can also handle mild submergence in water.
Better pictures in low light – This new model is also more adept at taking pictures in the dark. It can click quite well in low light and adds the optical image stabilization feature which was previously limited to the 5.5-inch Plus model.
Longer lasting battery – iPhone 7 has a better battery life. So now you can enjoy 2 more hours of battery life with your new iPhone.
No headphone jacks – In a first of its kind, the new iPhone 7 has no headphone jack. Instead it has stereo speakers- both at the top and bottom of the device. Apple has included ear pods for the purpose of listening to music.
Home button – The new home button has now a vibration based taptic feedback system and so it vibrates when touched to give users feedback.
Processor – It has a super-fast processor making it easier for you to use multiple apps at the same time – Apple A10 Fusion which has a 64-bit 4 core CPU. This processor makes it 40% faster than A9 processor of Apple iPhone 6S
Tell us in comments why would you want to upgrade to iPhone 7.
In case you have already made up your mind, Purchase iPhone 7 NOW!