Microsoft 6QZ00093 Xbox One With Kinect 500GB Gaming Console Black + Forza Horizon 2 + Kinect Sports Rivals DLC + Zoo Tycoon DLC + 3 Months Live Gold Membership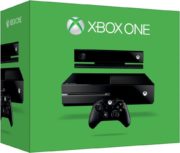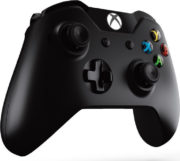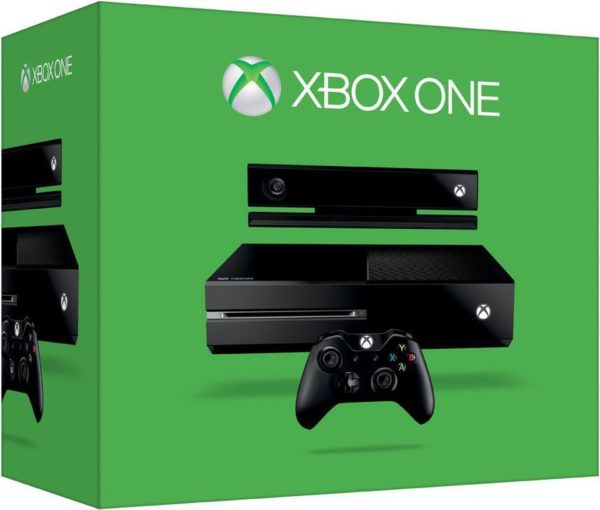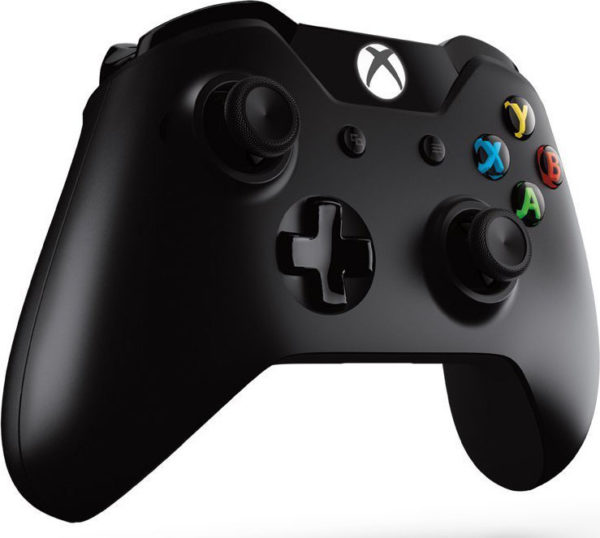 Microsoft 6QZ00093 Xbox One With Kinect 500GB Gaming Console Black + Forza Horizon 2 + Kinect Sports Rivals DLC + Zoo Tycoon DLC + 3 Months Live Gold Membership
Features
In the Box :

Microsoft Xbox One Console, Manual, Cable, Controller

Display :

Output to external display screen

Storage Size :

500 GB

System RAM :

8 GB of RAM + 32 MB eSRAM

USB :

3 x USB 3.0

HDMI :

1x Input | 1x Output
Welcome to a new generation of games and entertainment. Where games push the boundaries of realism. And television obeys your every command. Where listening to music while playing a game is a snap. And you can jump from TV to movies to music to a game in an instant. Where your experience is custom tailored to you. And the entertainment you love is all in one place. Welcome to the all-in-one, Xbox One.
The best multiplayer and service
Race through a wide-open world featuring dramatic weather and day-to-night cycles. Instantly connect with friends in the ultimate celebration of speed, style, and action-packed driving.
Games plus entertainment
With the best games, TV, movies, music and sports all in one place, you don't have to compromise. Switch instantly from one to another, or enjoy two at once, so you never miss a moment. And talk with family and friends on Skype while watching TV.
Built for the future
Xbox One is designed to start ahead and stay ahead. We've invested deeply in cloud infrastructure, controller design, Kinect and Xbox SmartGlass, so game creators can deliver breathtaking new experiences. And so nothing will hold you or your games back.
General
Brand
Microsoft
Type
Gaming Console
Color
Black
In the Box
Microsoft Xbox One Console, Manual, Cable, Controller
Features
Features
Blu-ray Disc Player | Xbox One Wireless Controller | 10/100/1000 Mbps Gigabit Ethernet | 802.11n Wi-Fi | 4K Video Supported | HDMI In & Out (HDMI pass-through supported) | Digital audio output
Display
Output to external display screen
Storage Size
500 GB
CPU
8 Core AMD custom CPU Frequency: 1.75 GHz
GPU
853 MHz AMD Radeon GPU with 768 shaders
Supported Memory Type
No
System RAM
8 GB of RAM + 32 MB eSRAM
Others
Audio playback Video playback Photo viewer
Connectivity
Internet Connectivity
Yes (WiFi/Ethernet Cable)
Ethernet
1 x 10/100/1000 Mbps Gigabit Ethernet RJ-45 LAN
WiFi
Yes
Online Features
Multiplayer, Video Chat, Store, Browser
USB
3 x USB 3.0
HDMI
1x Input | 1x Output
Input/Terminals
Ethernet Port 3 × USB 3.0 HDMI 1.4 in/out S/PDIF out IR-out Kinectport
Media
Video Codec Support
MKV H.264 AVCHD AVI
Photo Viewer
Yes
Image Format Support
JPEGGIFPNGTIFF
Game Format
Optical Disc, Downloadable
Disc Loading Type
Slot Loading
Audio / Video
Video Outputs
HDMI
Video Format
MKV H.264 AVCHD AVI
Audio Format
3GP audio WMA Lossless WMA Pro WMA Voice 3GP audio
Audio Outputs
HDMI Optical S/PDIF
Power and Battery
Power Consumption
70-120 Watts
Input Power
220-240V
Physical
Dimensions
333 x 274 x 79 mm
Weight
3.2 kg
Other
Reference Website
http://www.xbox.com/en-US/xbox-one#adrenalinejunkie
| Brand | Price | Promotion |
| --- | --- | --- |
| Sharaf DG | 1,599 | |
| Carrefour | 1599 | No Offer |
| Jumbo | 1599 | No Offer |
| Jackys | 1599 | No Offer |
| Emax | 1599 | No Offer |
| Lulu | 1599 | No Offer |
| Plugins | 1599 | No Offer |
| Axiom | Not Available | No Offer |
| E-City | 1599 | No Offer |
| Virgin | 1599 | No Offer |
| Samsung | Not Available | No Offer |
| Grand-Stores | Not Available | No Offer |
| Eros | Not Available | No Offer |