Amazing Thing Anti Blue Supreme Glass for iPhone 14 Plus/iPhone 13 Pro MAX (6.7 inch) Screen Protector with Dust Free Omni Technology and Easy Install Tray – [Full Cover 2.75D]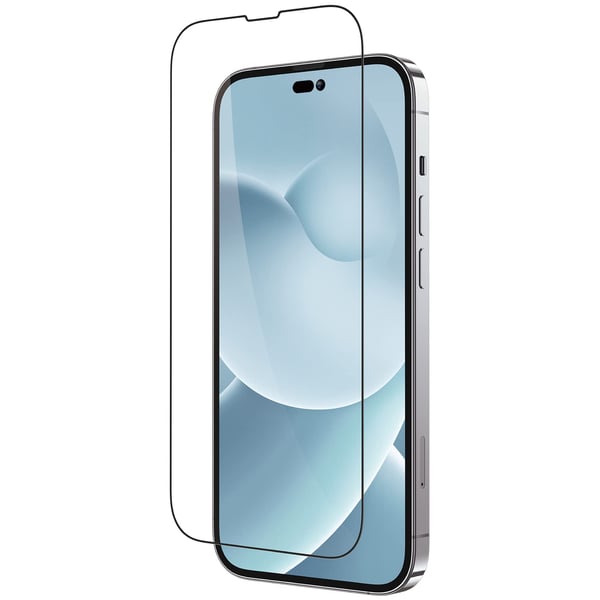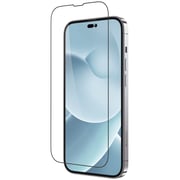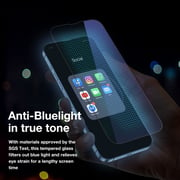 Amazing Thing
Amazing Thing Anti Blue Supreme Glass for iPhone 14 Plus/iPhone 13 Pro MAX (6.7 inch) Screen Protector with Dust Free Omni Technology and Easy Install Tray – [Full Cover 2.75D]
Offer details
CasePro is an Authorized AMAZINGthing Reseller. Genuine products are only in illustrated Retail pack mentioning AMAZINGthing brand.
FREE Shipping
Delivery 08 Dec - 09 Dec
Secure Transaction
Details
AMAZING THING Supreme Glass Anti BLUE 2.75D with Quick installer tray for Apple iPhone 14 Plus is a strong 9H hardness rated Tempered Glass screen protector filters harmful Blue Light to keep your eyes healthy & protect from Digital Eye Strain. The protector has Rounded edges for a Safe, comfortable fit & an Oleophobic coating to prevent contaminants making the glass easy to clean. Touch screen sensitivity is maintained like the original screen. The 2.75D Protector is manufactured a fraction smaller than 3D protectors for better Case compatibility enabling you to install your favorite cover. Just make sure the case / cover is not touching / pushing up the protector edges Revolutionary DUST-REPELANT Omni Technology: The ANTI-STATIC Omni Technology repels Airborne dust (ensure screen is cleaned properly with included wipe before install) 4X Longer Lasting than Original Screen: Hydrophobic and Oleophobic coating for Maintains a Touch sensitivity of Original screen 4x time longer Radix True Tone Color: Maintains True color tones of native screen with blue light resistance to protect eyes QUICK INSTALLER for easy install: Included QUICK INSTALLER tray makes installation a breeze with perfect alignment to screen Compatible with : Apple iPhone 14 Plus / iPhone 13 Pro MAX Retail Pack includes: – Supreme Glass Full Cover 2.75D tempered Glass Screen Protector – Quick Installer Tray (for easy installation & perfect alignment) – Screen cleaning kit Note: Only Compatible with iPhone 14 Plus / iPhone 13 Pro MAX (6.7 inch).