Apple 45W MagSafe 2 Power Adapter (for MacBook Air), MD592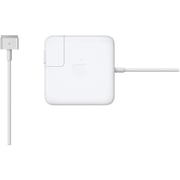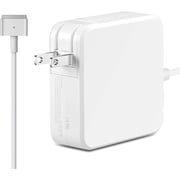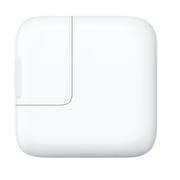 Apple
Apple 45W MagSafe 2 Power Adapter (for MacBook Air), MD592
Offer details
1 Year Manufacturer Warranty.
+ AED 13.00 Shipping
Delivery 01 Dec - 02 Dec
Secure Transaction
Details
The Apple 45W MagSafe 2 Power Adapter for MacBook Air from Apple with its "T Style" form factor provides for easy convenient charging. It features a magnetic DC connector, which easily unplugs when excessive strain is applied to the cable. This feature also helps guide the cable quickly into its port and limits the wear and stress that other adapters face. An LED indicator on top of the adapter cable illuminates orange when the battery is charging and turns green when the charge is complete. The AC power cord that attaches to the MagSafe Power Adapter increases your mobility while the laptop is connected to the charger, and Apple's clever cable storage design makes it an ideal travel partner.Imparts fast and efficient chargingCompact design enables easy portabilityDesigned to be the perfect travelling companionRenders fast charging support with quick current transmissionReinforced stress points prevent splitting of connectors

The original Apple 45W MagSafe 2 Power Adapter features a magnetic DC connector so if someone should trip over it, the cord disconnects harmlessly and your MacBook Air (with compatible MagSafe 2 power port) stays put safely. It also helps prevent fraying or weakening of the cables over time. In addition, the magnetic DC helps guide the plug into the system for a quick and secure connection.