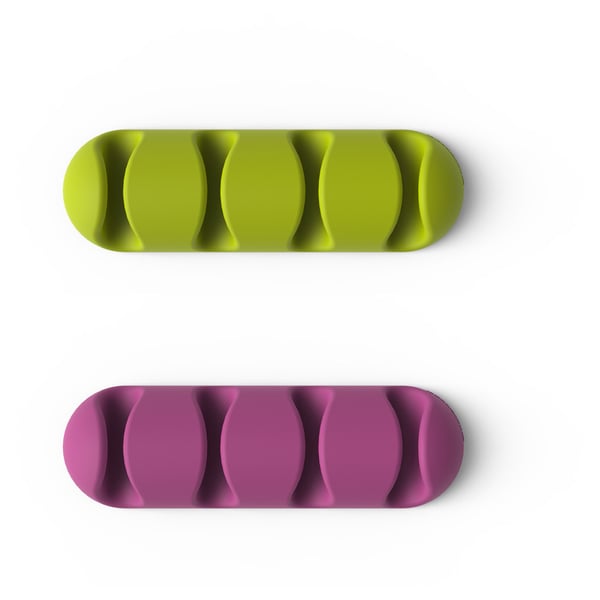 Roll over image to zoom in
Click to expand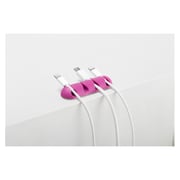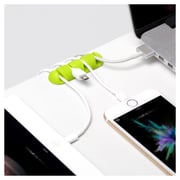 Details
CableDrop MultiOrganization in seconds - and your necessary cables at your fingertips.
CableDrop Multi is a little command center that keeps up to 4 charging cables anchored and prevents cords from slipping away, behind desks, under nightstands and off of flat surfaces. CableDrop Multi is an adhesive cable director that keeps cables managed, organized and neatly stowed so they're ready when you need them.
Pick your cable clasp accordingly
Depending on how you plan to use your cables, CableDrop Multi has channels with either a tighter or looser grip to suit your needs.
The two outer channels have a looser grip for cables that you take in and out frequently.
The two inner channels have a tighter grip for cables you rarely remove to stay put.
Similar to our single-unit CableDrop and CableDrop Mini, CableDrop Multi uses a semi-permanent (3M) adhesive tape to stay put on flat surfaces. It's a sticky cable clip with a peel-and-stick backing. Simply remove the protective tape, place the CableDrop Multi in the desired location and hold down firmly to have a multi cable manager at the ready.
PC friendly cable management
Anyone who has worked on a PC knows that with every PC comes an onslaught of cable clutter. Try CableDrop Multi to help get those cables routed and in check.
CableDrop Multi also makes a great:
TV Cable Management Solution for that tangled mess of cables behind your television.
Wall Cable Management Solution for those cables that are just hanging around with no place to go.
Use anywhere you have multiple cables that need anchoring. CableDrop Multi is intended to organize cables and hold cables in place. It's sticky back is semi-permanent. Perfect for home organization and cable management projects.