Braun Face Spa Pro With Smart Detection Epilator SE911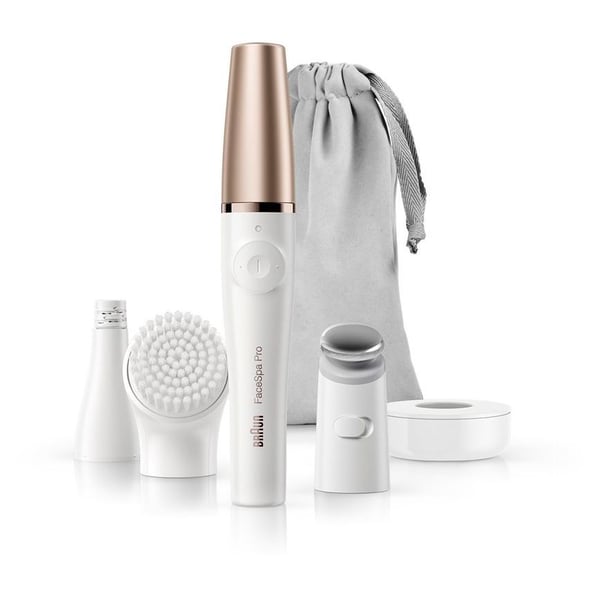 Roll over image to zoom in
Click to expand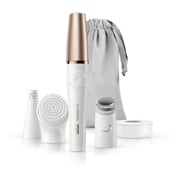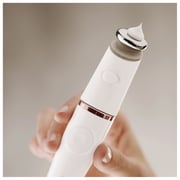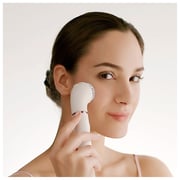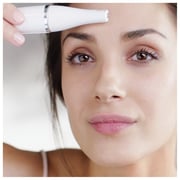 + AED 13.00 Shipping
Delivery 26 Mar - 27 Mar
Secure Transaction
Other Sellers
+ AED 13.00 Shipping
Estimated Delivery 26 Mar - 27 Mar
+ AED 13.00 Shipping
Estimated Delivery 26 Mar - 27 Mar
+ AED 13.00 Shipping
Estimated Delivery 26 Mar - 27 Mar
Details
The Braun Face Spa Pro is the world's 1st 3-in-1 facial epilation, cleansing & skin toning device. Gently remove facial hair by the root with the epilator attachment for long-lasting smooth skin. The sensitive facial cleansing brush gently removes impurities from senstive skin. A MicroVibration head works with your serum or cream for skin-toning effects¹.
delivers 25 micro- vibrations per second
capture the finest hairs down to 0.02 mm of width and only 0.5 mm of height!
gently oscillates to loosen and remove make-up, oil and impurities up to 6× better than manual cleansing
Faster than ordinary methods (e.g. manual tweezer)
with 200 movements per second
Chin, upper lip, forehead, and to maintain eyebrows in shape
Wet & Dry. Make pore deep cleansing part of your shower routine
Because the Braun Face brush is 100% waterproof, you can make gentle and thorough cleansing a natural part of your shower routine. It has been tested with dermatologists and is suitable for daily use, even on sensitive skin.
treats each area for 20 seconds. The device will pulse when it's time to switch
ensures optimal performance no matter which attachment is used
ensures the FaceSpa Pro device is always ready for use
massages the skin and aids the application of creams and serums
for absolute precision
Cleanse your skin pore deep
Gently restore amazing purity and glow of your facial skin by removing make-up and impurities, 6x better than by hand. Braun Face not only refreshes the glow and radiance of your facial skin. It also helps your creams and moisturizers to work better.