Textile

/

CleanRest Waterproof and Virus Blocking Mattress Protector 90x200cm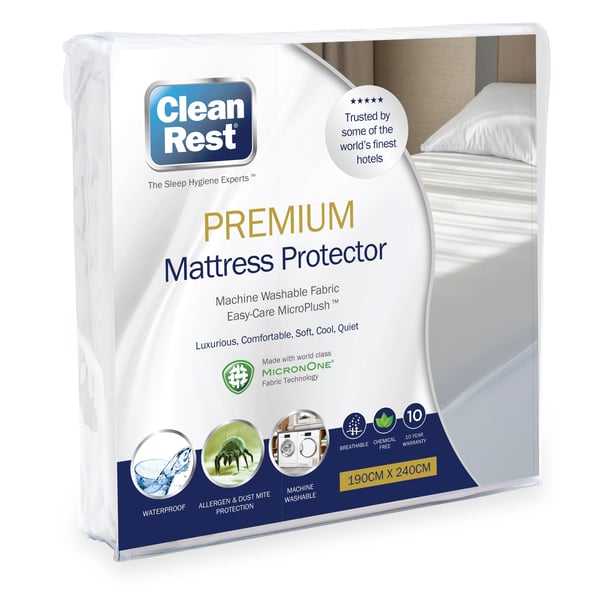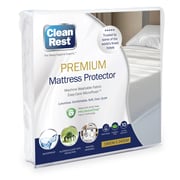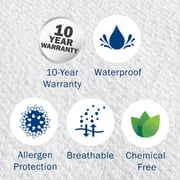 Clean Rest
CleanRest Waterproof and Virus Blocking Mattress Protector 90x200cm
Offer details
100% Waterproof Sleep Surface – Protect your mattress and bed from water, spills, stains, incontinence and other night-time accidents.World-Class Anti Allergen Barrier – MicronOne hypoallergenic allergen barrier fabric blocks all allergen particles larger than one micron in size which includes dust mites, dust mite waste, mold spore, bacteria, and pet dander.Cool and Comfortable - CleanRest products are more than twice as breathable as competing products to ensure a cool, comfortable night's sleep. Confirmed by scientific testing.High Quality – CleanRest products are designed to exceed expectations. Compared to other brands, CleanRests' seams are 400% stronger, fabric is more durable by 12%, and the sleep surface is 141% more breathable.Easy Installation with non-detectable – Stretch side fabric makes for easy installation, and a snug wrinkle-free fit.
+ AED 13.00 Shipping
Delivery 10 Oct - 11 Oct
Secure Transaction
Details
CleanRest Waterproof and Virus Blocking Mattress Protector. Fitted Sheet style for Single Bed height 18-38cm

The CleanRest waterproof mattress protector (fitted-sheet style) is the most comfortable and reliable mattress protector you will find – proven by scientific testing. You'll be hooked in one night. Not only will you defend the mattress from spills, night-time accidents, dust mites, perspiration, and normal wear-and-tear – you will sleep cool because of the fabrics' high breathability rating. This product sounds like a sheet and fits snug without wrinkles. Completely noiseless as well! Machine wash using normal detergents that do not contain bleach. Tumble dry on low heat. Do not iron.