Dlink DAP1720 AC1750 Dual Band Wi-Fi Range Extender
Key Information
Type:

Router

Frequency band:

2.4 GHz, 5 GHz

It is the rate of radio signal to send and receive communication signal. Common frequencies are 2.4 Ghz and 5 Ghz.5GHz provides faster data rates at a shorter distance. 2.4GHz offers coverage for longer distances, but may perform at slower speeds

Input/Output Terminals:

UK Plug

Ethernet:

1 x Gigabit Ethernet

You can connect multiple devices using wired ethernet cable in a local area network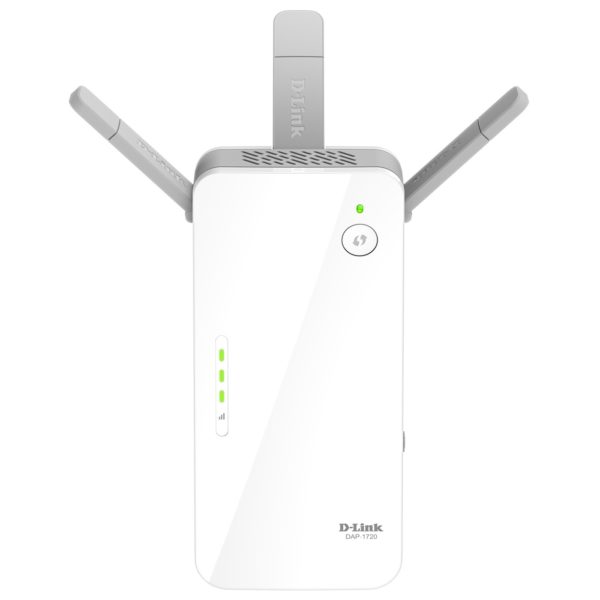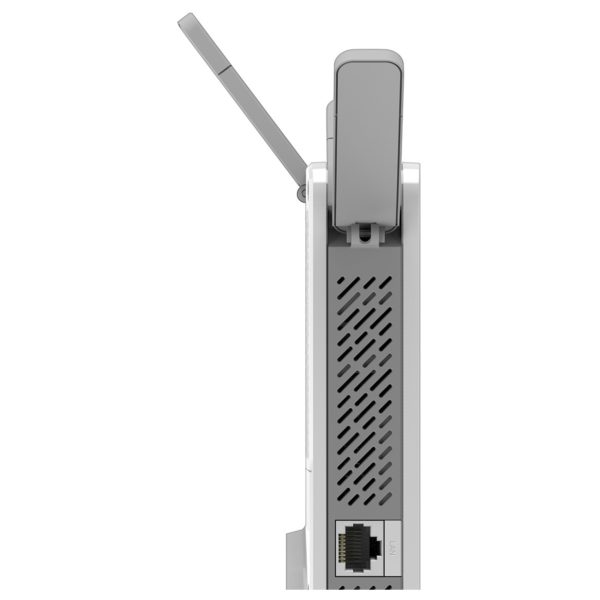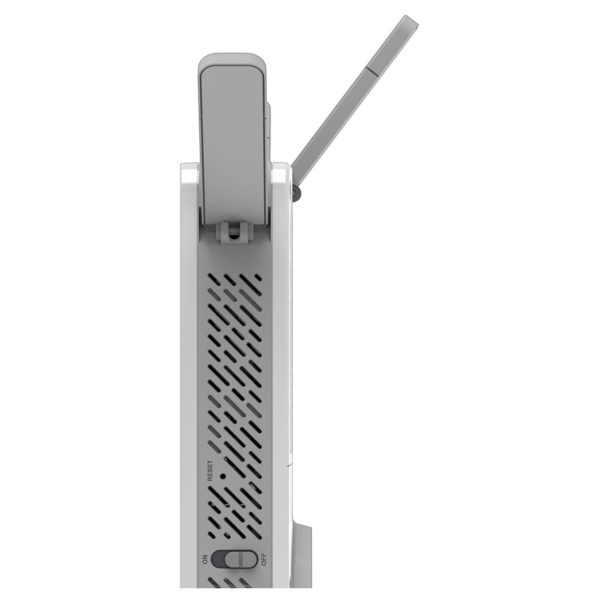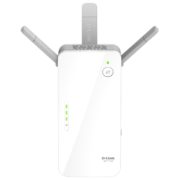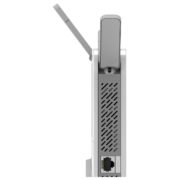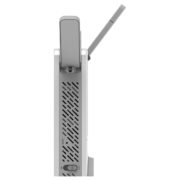 The DAP-1720 AC1750 Wi-Fi Range Extender is a portable plug-in device that lets you extend the range of your wireless networks. It can also be used to create a wireless access point when connected by Ethernet. Small, yet powerful, it supports Wireless AC speeds of up to 1750 Mbps
Extend Your Wireless Network
Increase the coverage of your home or office wirelessnetwork with the sleek and easy-to-use DAP-1720 AC1750 Wi-Fi Range Extender.The DAP-1720 helps you move from room to room, office to office, floor tofloor, or yard to yard without losing signal. Stream live news, music, orsports on your mobile device without missing a thing. You can also use theDAP-1720 as a wireless access point by connecting an Ethernet cable to thebuilt-in Gigabit Ethernet port.
Easy to Set Up, Easy to Use
Setting up the AC1750 Wi-Fi Range Extender is simple. Youcan use one-touch configuration by pushing the WPS push-button on the DAP-1720and on the router or access point you want to extend, and the DAP-1720 willautomatically configure itself for you. Alternatively, you can use the supportedQRS Mobile app on your iPhone®, iPad®, or iPod touch® or Android™ mobile deviceto set up the DAP-1720 easily without needing a computer. It even includes abuilt-in setup wizard that lets you configure it wirelessly using a PC ormobile device.
Dual Bands to Ease Channel Congestion
The DAP-1720 AC1750 Wi-Fi Range Extender simultaneouslyoperates on both the 2.4 GHz and 5 GHz wireless bands using concurrentdual-band technology with three Multiple In Multiple Out (MIMO) externalantennas. High frequency 5 GHz band technology provides more total availablebandwidth and faster communication between your latest wireless devices,leaving the 2.4 GHz band for devices with lower bandwidth requirements. Thisallows you to connect your existing devices to the 2.4 GHz band and leave the 5GHz band available for your high bandwidth devices to stream high quality 3D/4Kvideo, play online games or make Internet voice and video calls.
Smart Signal LEDs Makes Placement a Snap
The DAP-1720 AC1750 Wi-Fi Range Extender featuresD-Link's Smart Signal LED technology which makes finding the optimal locationfor your extender a cinch. With other range extenders, it is difficult orimpossible to gauge how strong or weak the connection between an extender andan uplink network is. The DAP-1720's Smart Signal LEDs eliminate the guessworkby intuitively lighting up, giving you instant visual feedback so you canquickly test out multiple locations to find the best place for the DAP-1720.
Say Goodbye to Ethernet Cables
The DAP-1720 prepares your home to become a ConnectedHome by bringing Wi-Fi to places your existing signal can't reach. A strongerWi-Fi signal means you can install more wireless surveillance cameras, babymonitors, sensors, and alarms in the places where you need them. Plus, thespeed and convenience of the DAP-1720 AC1750 Wi-Fi Range Extender means you nolonger need to consider the frustrating, expensive, and time-consuming task ofprofessionally installing Ethernet cables to each of your devices.
General
Type
Router
What's in the Box
Wireless AC1750 Wi-Fi Range Extender (DAP-1720) | Quick Installation Guide | Wi-Fi Configuration Card
Features
Features
802.11a/g/n/ac Wi-Fi Standards | Up to 1750 Mbps Wi-Fi Data Throughput | Dual-Band 2.4 GHz & 5 GHz Frequencies | 3 x Adjustable External Antennas | 1 x Gigabit Ethernet Port | D-Link One-Touch Extender Setup | WPA/WPA2 Encryption | Supports QRS Mobile App (iOS & Android) | One-Piece Wall Plug Design
Standards
802.11 a/g/n/ac
Bands
Dual
Frequency band
2.4 GHz, 5 GHz
Data Rates
2.4 GHz: 450 Mbps | 5 GHz: 1300 Mbps
Connectivity
Input/Output Terminals
UK Plug
WiFi
Yes
Ethernet
1 x Gigabit Ethernet
Physical
Antenna Type
External (Foldable)
Number of Antenna
3
LED Indicators
Yes
Certifications
FCC Class B, Wi-Fi Certified, WPS Setup
Buttons
Power Switch, WPS Button, Reset Button
Dimensions
133.3 x 196.9 x 114.3 mm
| Brand | Price | Promotion |
| --- | --- | --- |
| Sharaf DG | AED 314.00 | |
Best Price Guarantee (Check prices across power retailers. The prices shown here are provided by Price Check – a 3rd party application. Sharaf DG is not liable for the prices disclosed by the application.)