Dlink DIR-X3260 AX3200 Mesh Wi-Fi 6 Gigabit Router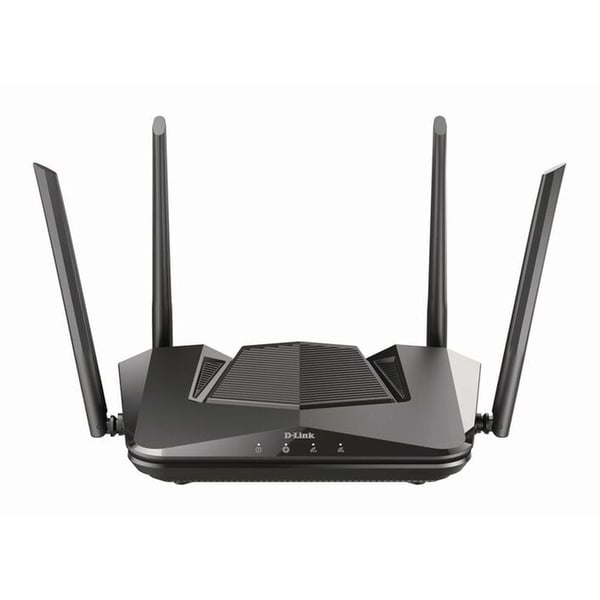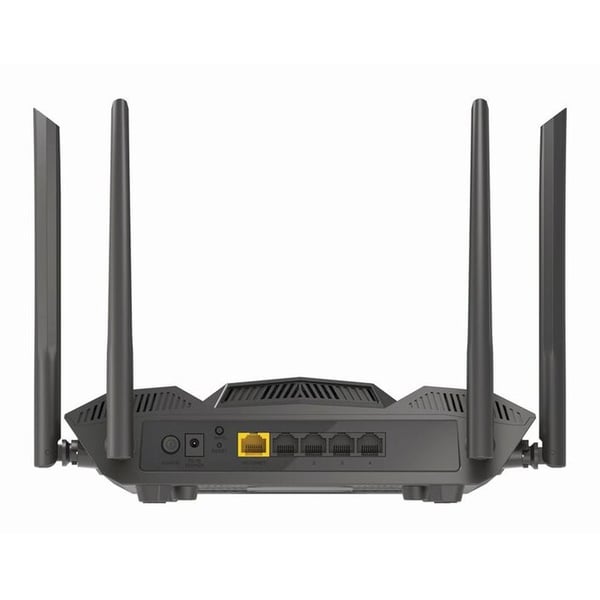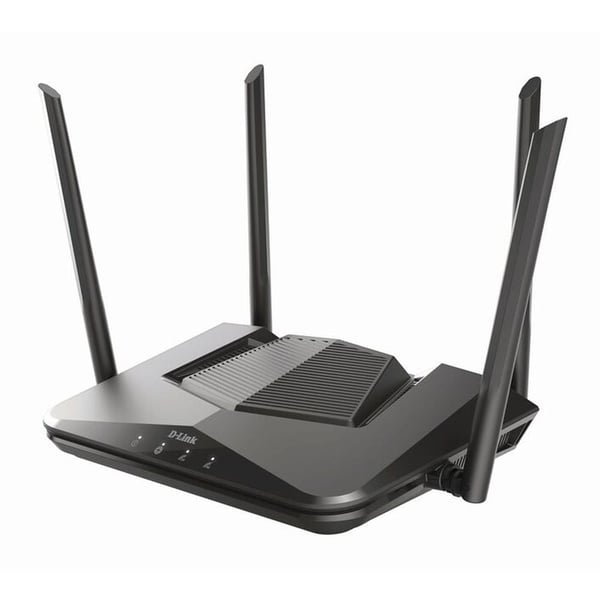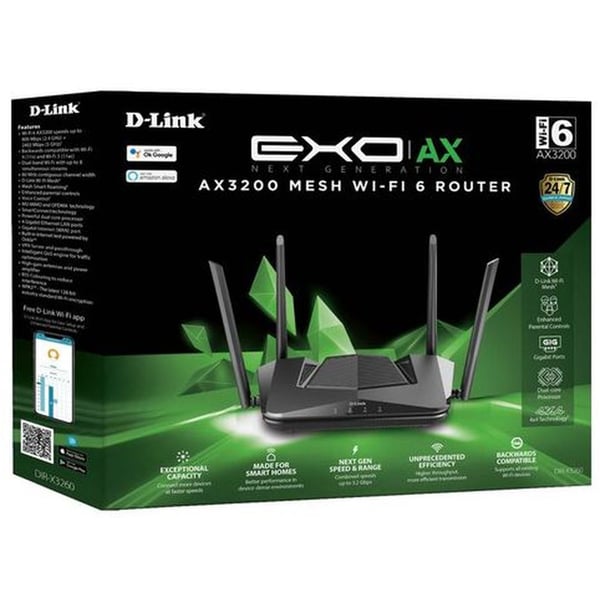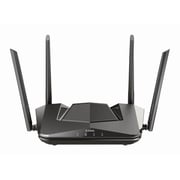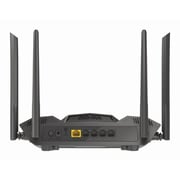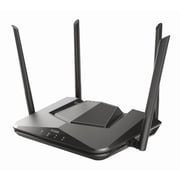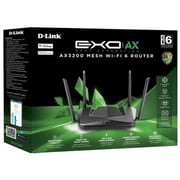 Dlink
Dlink DIR-X3260 AX3200 Mesh Wi-Fi 6 Gigabit Router
+ AED 13.00 Shipping
Delivery 30 Sep - 01 Oct
Secure Transaction
Key Information
Type:

Router

It is the rate of radio signal to send and receive communication signal. Common frequencies are 2.4 Ghz and 5 Ghz.5GHz provides faster data rates at a shorter distance. 2.4GHz offers coverage for longer distances, but may perform at slower speeds

Frequency band:

2.4 GHz, 5 GHz

You can connect multiple devices using wired ethernet cable in a local area network

Ethernet:

5 x RJ-45

Input/Output Terminals:

1 x WAN, 4 x LAN

Color:

Black
Details
Wi-Fi 6 brings next-generation Wi-Fi technology into your home, giving the quantum leap in capacity, speed and range you need to handle all your Wi-Fi demands. Perfect for high-performance, device-dense smart homes.
Connect More, Congest Less with OFDMA
The DIR-X3260 uses Wi-Fi 6's cutting-edge Orthogonal Frequency Division Multiple Access (OFDMA) technology. Small data packets destined for multiple devices are transmitted together and never have to queue up again. Perfect for Smart Homes filled with bandwidth-hungry IoT devices battling for bandwidth.
MU-MIMO
MU-MIMO technology helps distribute the flow of data to multiple devices simultaneously. With Wi-Fi 6 technology the DIR-X3260 leverages OFDMA and MU-MIMO for better efficiency of upstream AND downstream transmissions, unlike previous Wi-Fi 5 technology where MU-MIMO could only operate in downstream transmissions. This combination greatly increases capacity, coverage and performance especially in ultra-high-density environments.
Extended Coverage, Reduced Interference
High-gain antennas, built-in power amplifiers and beamforming technology allow the DIR-X3260 to extend the reach of your Wi-Fi and focus a stronger signal in the direction of your devices to ensure a stronger, faster and more reliable Wi-Fi experience. Meanwhile a long OFDM symbol ensures even greater Wi-Fi range, especially outside the home.
The Future of Wireless Encryption
One of the biggest concerns with Wi-Fi networks and connected devices is privacy. The latest WPA3 encryption is the most advanced standard available and begins a new era of wireless encryption, ensuring greater privacy throughout users' networks and devices.
Always Up-to-Date
Firmware upgrades can be a pain, but with the DIR-X3260, they are completely automated. Upgrades are so smooth, you won't even notice them. On top of that, the DIR-X3260's Dual Image functionality saves a recovery image as a backup before an upgrade. So, in the unlikely event an upgrade fails, the system has your pre-existing configuration to fall back on.
Your neighbors' Wi-Fi could be interfering with your wireless signals and slowing things down. Wi-Fi 6 puts an end to the Wi-Fi strife with BSS Coloring technology. It makes transmissions more unique by 'coloring' them with their own unique code.
The result? Devices can decide whether to transmit signals or ignore them, based on their "color". Get less interference, less Wi-Fi slowdowns and more range.
True Internet Speeds Without the Guesswork
Tired of internet speeds that don't live up to your ISP's claims? The DIR-X5460's integrated Internet Test lets you measure the true speed of your Router-to-ISP connection with the D-Link Wi-Fi app.
You might want to check these..
S100715882