Huawei ERSB29 Band 2 Pro Smart Band Black
Key Information
Type:

Fitness Tracker

Used for monitoring and tracking fitness related metrics such as distance walked or run, calorie consumption, and in some cases heartbeat and quality of sleep

Display Type:

PMOLED

Bluetooth Version:

4.2 Version

Compatible Products:

Android 4.4+ / iOS 8.0+

Capable of upgrading to future app versions and can be connected to related products

Battery life:

21 days working time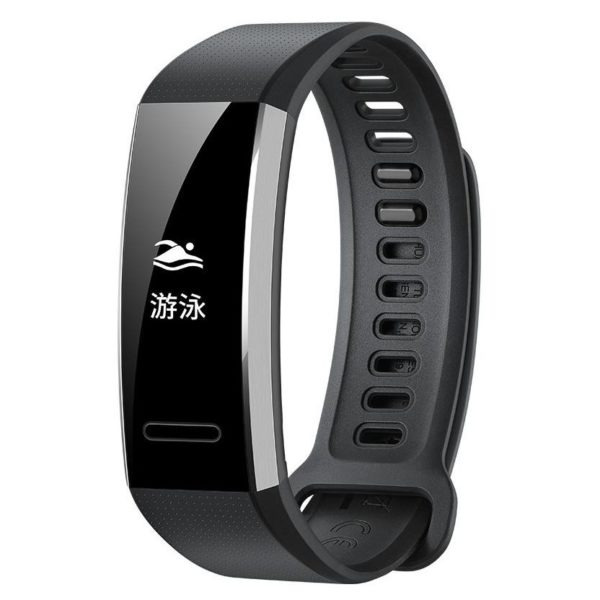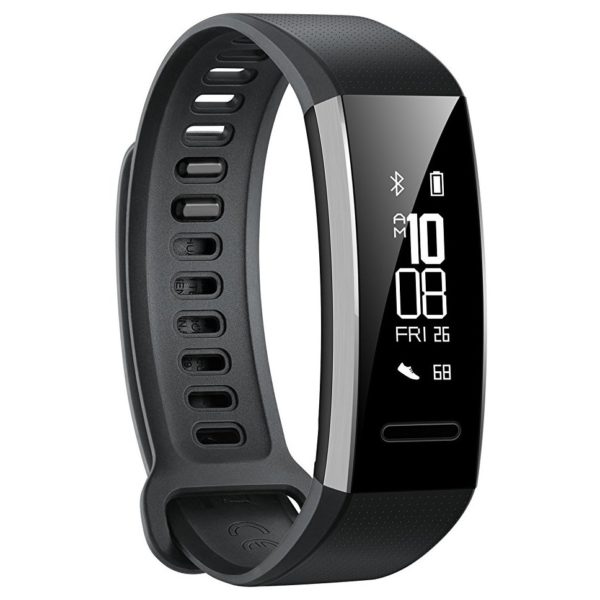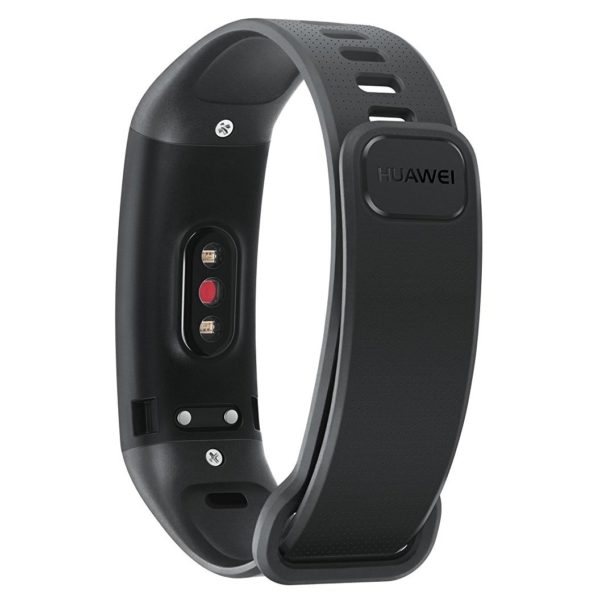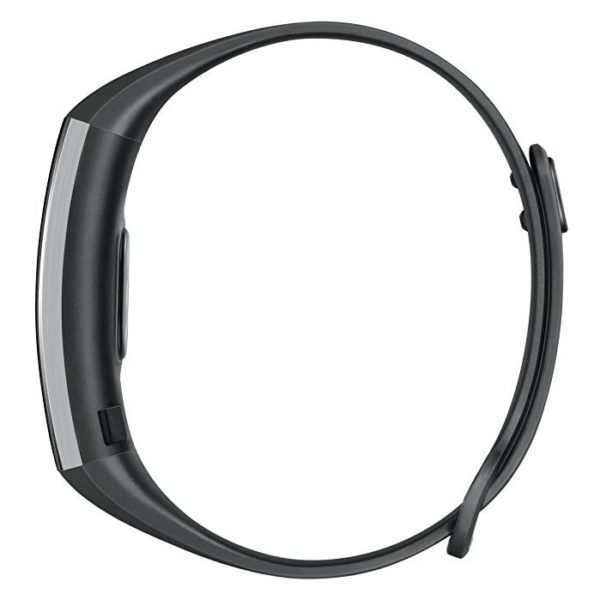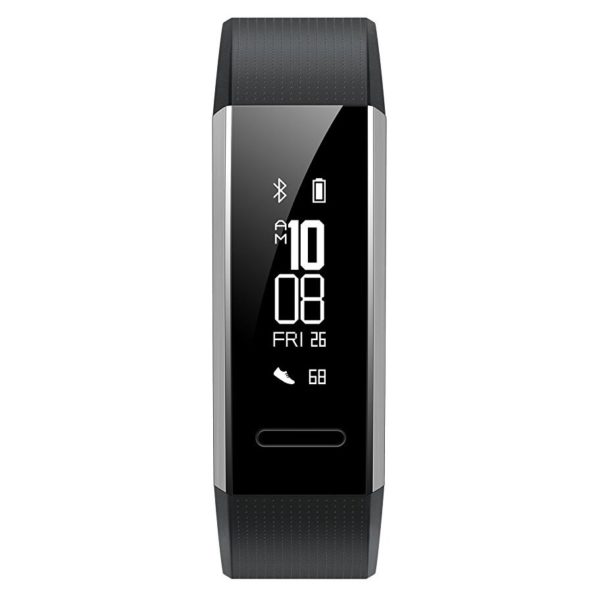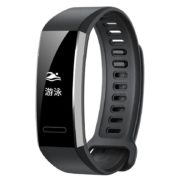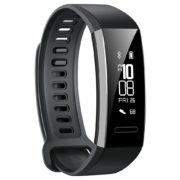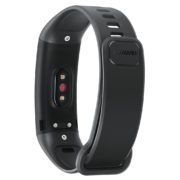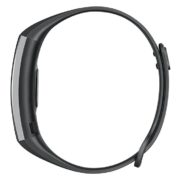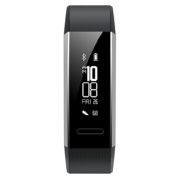 Huawei Band 2 Pro is a 50 m water-safe band that fills in as a heart rate sensor. Autonomous GPS situating gadget, a wellness tracker, a rest screen, and a message notice gadget. It is the perfect buddy for your cell phone. Once matched with your cell phone, the band furnishes you with profitable well being related data.
Bold Style, Seamless Comfort
Style is nothing without comfort. The smooth ergonomic design of the Huawei Band 2 merges seamlessly with your wrist with minimal wriggle, empowering you to take on any challenge in style. Look great, feel great, do great things.
Performance Finds New Depths
Explore further and deeper with limitless performance. With Huawei Band 2's waterproof design rated to withstand water pressure of 5 ATM, dive into becoming a better you.
With built-in GPS, get more precise data about how far you've travelled, with GPS-enabled speed, movement, and distance tracking. Now, nothing can hold back your freedom.
GPS function implemented only on Huawei Band 2 Pro.
It takes hard work to be the best. Huawei Band 2's integrated workout coach helps you maximize your performance in running speed and endurance. Real-time heart rate, breathing, and other biometric monitoring features help you rise to the challenge every time.
The Huawei Band 2 all-day heart monitoring has your heart data covered, giving you continuous data-driven insight into performing better and staying healthy.
Using firstbeat to track your heart rate while optimizing for your VO2Max (maximum oxygen consumption rate), the Huawei Band 2 gives you warm-up, workout, and cool-down guidance to scientifically increase your fitness level in a safe and efficient way.
VO2Max = The maximum rate of oxygen consumption as measured during incremental exercise
Only on Huawei Band 2 Pro
The Huawei Band 2 breathing coach helps you find your concentration. Let the soothing lights guide your breathing, and be connected with your world, mentally, physically, holistically.
Huawei Band 2 truly shines when paired with a Huawei phone to make sure you never miss a beat, alarm, message. The paired band will let you leave your phone behind, while keeping you connected to the pace of your life. Never miss an important message, with this great pairing at your side.
Main
Brand
Huawei
Color
Black
General
Type
Fitness Tracker
Compatible Products
Android 4.4+ / iOS 8.0+
Display
Display Type
PMOLED
Features
Features
Bluetooth 4.2 Chip For Fast And Stable Connection
Pedometer, Calories, Distance, Stopwatch, Sleep Quality Measurement
Built-In Gps Function, Support 3-Axis Sensor
Waterproof
50 m
Input/OutputTerminals
Input/Output Terminals
2-pin charge
Connectivity
WiFi
No
NFC
No
Bluetooth Version
4.2 Version
Operating Distance
10 m
Sensors
3-axis Accelerometer
Detached PPG Cardiotachometer
Infrared Wear Sensor
Physical
Bands
Strap size: 114.67 mm + 101.35 mm
Dimensions
44 x 17.7 x 10.3 mm
Material Used
Strap material: TPU
Battery
Battery Capacity
100mAh
Battery life
21 days working time
Battery Type
Polymer Lithium battery
3.5 hours in GPS mode
Charging Mode
2-pin charge
Battery Charge Time
1.5 Hours