HXSJ V900 Wired 61-key Compact Mechanical Keyboard RGB Backlit Keyboard N-key Rollover Blue Switch Double Shot Keycaps, Black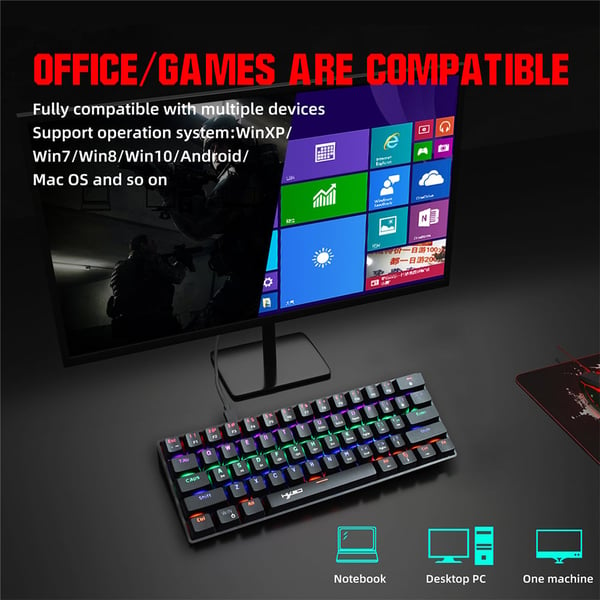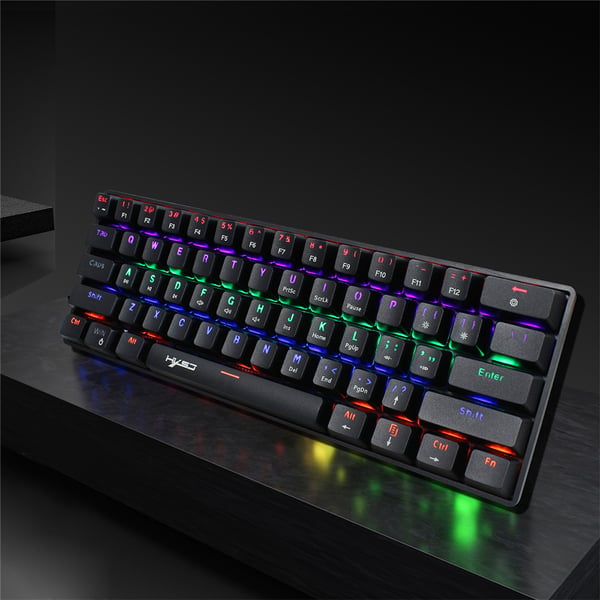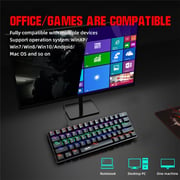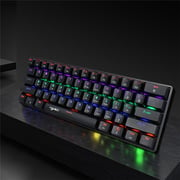 HXSJ
HXSJ V900 Wired 61-key Compact Mechanical Keyboard RGB Backlit Keyboard N-key Rollover Blue Switch Double Shot Keycaps, Black
+ AED 13.00 Shipping
Delivery 04 Oct - 05 Oct
Secure Transaction
Details
This V900 Wired 61-key Compact Keyboard offers you N-key rollover, blue switch and various RGB backlit effects, bringing you an immersive gaming experience. And with double shot injection molding, it enables the characters on the key caps not to fade and wear easily.

Feature:N-key RolloverWith this design, the keyboard offers you great responsiveness and immersive gaming experience.Blue SwitchesThey are tactile and crisp, owning good resistance to help you type more precisely and providing you great typing experience. RGB Lighting EffectsIt offers several lighting effects. You can press specified keys to change effects as well as the brightness and speed of them.Compact Keyboard DesignWith only 61 keys, it performs the functions of 104 keys. Not only dose it save your space on your table, but also meets your needs.Double Shot Injection MoldingWith this technology, it enables the characters on the key caps not to fade and wear easily. Specification:Model: V900Color: White/ Black (Optional)Key quantity: 61Shaft type: Blue switchInterface: Type-CCable length: 175cmKey life: 20 million timesWorking voltage: DC 5V5%Working current: 150mA (Max)Supported system: IBM PC Win98SE/Me/2000/XP/VISTA/WIN 7/Win 10Item size: 289* 101* 38mm/ 11.38* 3.98* 1.5inItem weight: 537g/ 18.94ozPackage size: 330* 140* 50mm/ 12.99* 5.51* 1.97inPackage weight: 597g/ 21.06oz
You might want to check these..
S200783955