Lamart Pasta Pot + Set 4 Spice Bottles + Spaghetti Ladle
Lamart Pasta Pot + Set 4 Spice Bottles + Spaghetti Ladle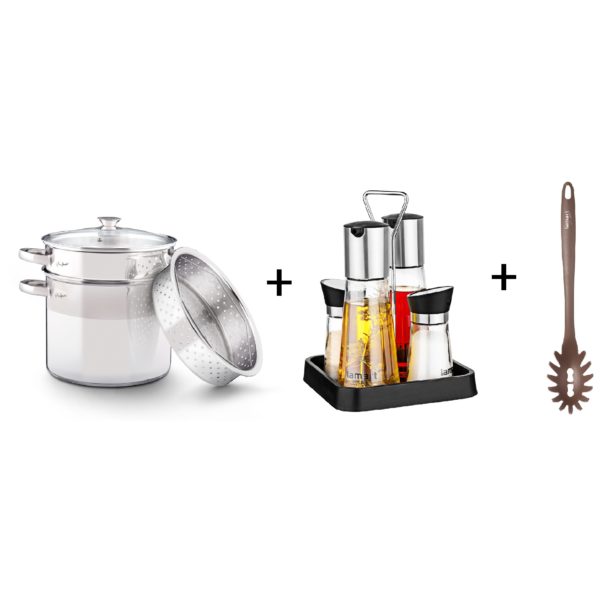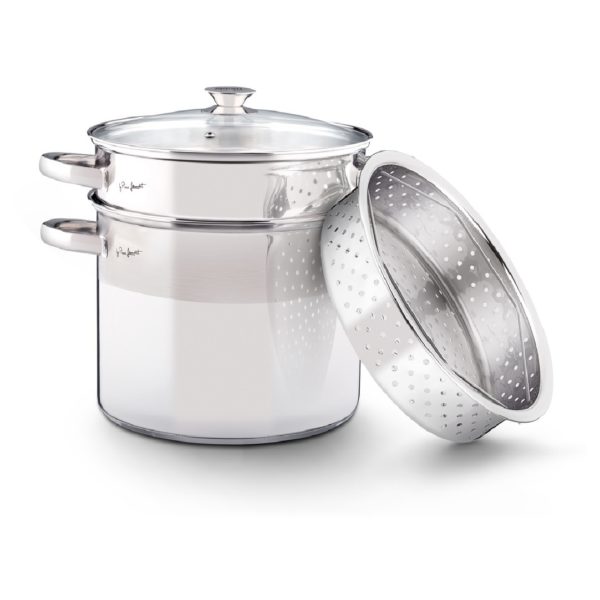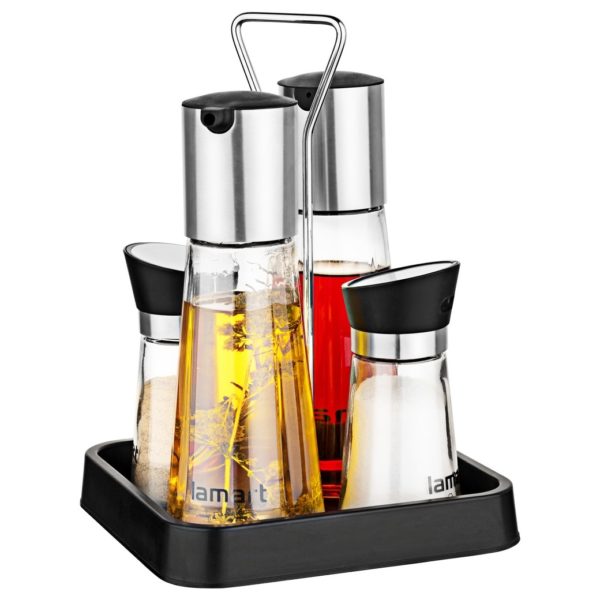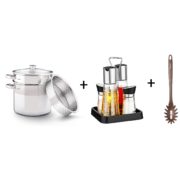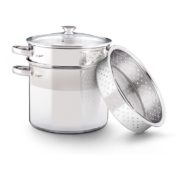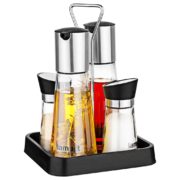 Lamart LT1067 Pasta Pot + Set 4 Spice Bottles LT7019 + Pasta Ladle LT2377
Bundle Offer Pasta Pot + Pasta Ladle Nylon + Set of 4 Piece Condiments Bottle
The pasta pot with strainer and steamer basket is made from first-class 18/0 stainless steel and features a thick sandwich base.
The inner pot serves as a strainer with its own comfortable handles for separate handling.
An inner steamer basket with integrate handles is included.
The lid is from durable glass with a steam outlet for precise cooking control.
Nylon utensils: Resists temperatures up to 210°C.
Dishwasher safe.
3-year warranty
4 Piece Condiment Set 5.6cm/7cm
Practical tabletop salt and pepper shaker and oil and vinegar bottle set intended for home and catering facilities.
The shakers and bottles are made from stainless steel and glass.
The stand is made from plastic and stainless steel.
Always wash the plastic parts by hand.
To refill or to use, open or close by turning the stainless steel cap or silicone ring.
Fill no higher than 1 cm below the rim of the bottle.
Note: handle products made from glass with care and do not use when cracked.
General
Type
Pot
Features
Strainer and Steamer | Stainless Steel | Precise Cooking Control