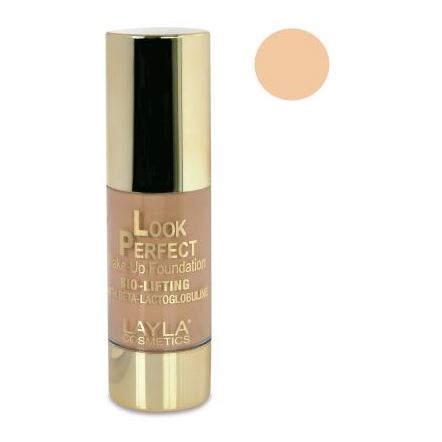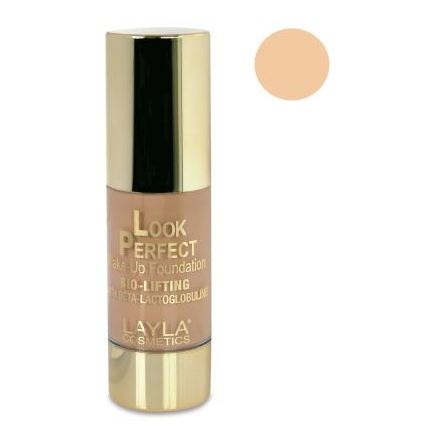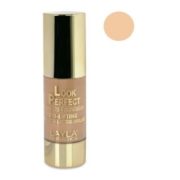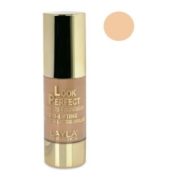 Layla 8010720171524 Foudantion
Look Perfect uses an innovative and totally natural "anti-aging", derived from milk, a symbol of life and nutrition and a promoter of anti-aging.
The "Beta-Lactoglobuline-Milk Protein" give elasticity and tone favoring the natural formation of collagen.
This tensor effect will lessen wrinkles by smoothing the skin in a totally natural way.