TVs

/

LG 65 Inch 4K Smart Cinema Screen Design NanoCell Television (65NANO86)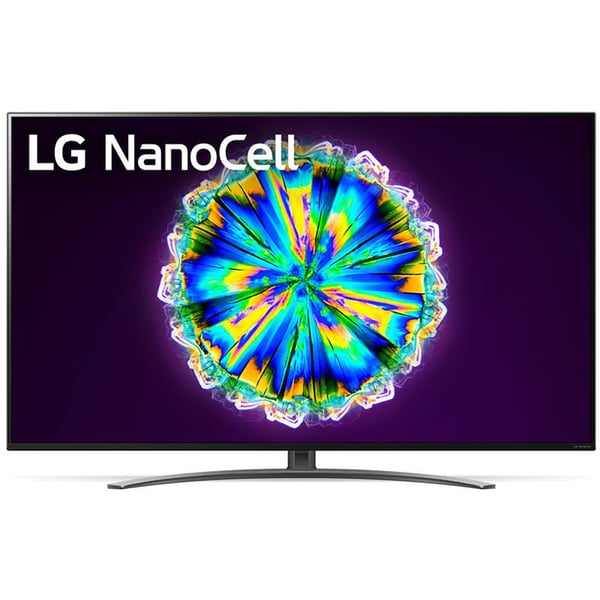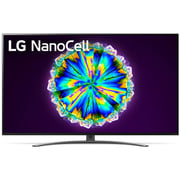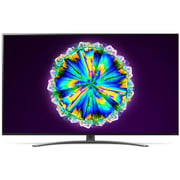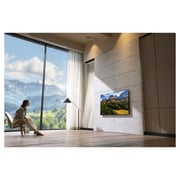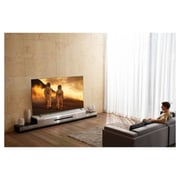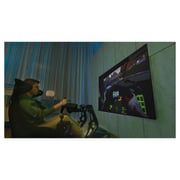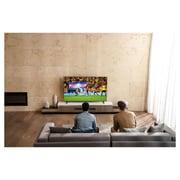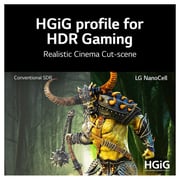 LG
LG 65 Inch 4K Smart Cinema Screen Design NanoCell Television (65NANO86)
Inclusive of VAT
From AED 149.00/month with Flexipay
Easy Payment Plans
Starting from

AED 264.08

/month

The final amount depends on your bank
Details
+ AED 17.50 Shipping
Delivery 11 Dec - 12 Dec
Secure Transaction
Key Information
The total number of pixels on the screen, more pixels results in a sharper image

Resolution:

4K (3840 x 2160)

Type:

NanoCell TV

The size of the screen measured diagonally

Screen Size:

65 INCH

Standard for connecting high-definition video devices like Blu-Ray players, gaming consoles & set top boxes

HDMI:

4

Plug & play USB devices like pen drives, portable hard disks etc. to directly play movies, songs & photos on your TV

USB Slots:

4

The maximum viewing angle to watch the images on the screen, seating in your home should be adjusted to match this.

Viewing Angle:

Wide
Details
LG 65NANOCELL86 4K Nano Cell Smart Television 65inch
The Pure Colors
Pure RGB colors are the key to realistic picture quality. NanoCell Technology applies nanoparticles that create purify colors by filtering out dull colors and enhancing the purity of the RGB spectrum.
*Image simulated
*Conventional refers to LG's UHD TVs without NanoCell technology.
TV screen showing the wide view of nature
Real 4K Made by Pure Colors
NanoCell TV delivers a Real 4K that meets the international standard CM value. Discover the more brilliant and clear visual experience with Real 4K resolution completed by NanoCell Technology.
Alpha 7 chip mounted on a TV mainboard
α7 Gen 3 Processor 4K
Elevate Your Viewing Experience
The powerful α7 Gen3 Processor 4K delivers spectacular viewing and sound experience by enhancing picture and sound sources. NanoCell TV delivers optimized viewing experience with the Pure Colors from whatever source.
Pixar Incredibles, the image on the TV screen
Pure Colors Turn Your Home into the Movie Theater
NanoCell TV makes all scenes real based on the vivid Pure Colors creates and the intense contrast that Nano Black creates. In addition, it delivers optimized visual and sound for a spectacular, more lifelike experience. Now enjoy the true home cinema with NanoCell TV, which supports unlimited entertainment.
TV screen showing the close-up eyes of a woman in a movie
Dolby Vision IQ & Dolby Atmos
Delivering the Creator's Vision
Watch movies the way they should be – absolutely breathtaking. With Dolby Vision IQ-extends the benefits of Dolby Vision beyond HDR-, screen brightness, color and contrast are intelligently adjusted for genre and lighting conditions. Dolby Atmos delivers the immersive audio experience, for maximum enjoyment of all content.
See Content the Way it was Made3
FILMMAKER MODE™
See Content the Way it was Made
The processor automatically adjusts the picture, turning off motion smoothing for the full motion picture effect. Watch films with the creative intent and cinematic experience preserved. Enjoy all your content at the cinematic standard and feel the full artistic intent of every film.
Watch the Full Movie
*FILMMAKER MODE™ logo is a trademark of UHD Alliance, Inc.
Marvel Iron Man, title cards with the HLG pro and HDR 10 Pro logos
HDR 10 Pro & HLG Pro
Upgraded Major HDR Formats
NanoCell TVs provide optimal HDR picture quality by adjusting the supported major HDR formats HLG and HDR 10. It allows you to enjoy all of your content in lifelike high definition.
© 2019 Disney and its related entities
Comparison of image quality between conventional and Full Array Dimming with earth image
Full Array Dimming
Make Every Scene a Highlight
Full Array Dimming enhances contrast and black levels by individual control of LED backlight and dramatically improves details for a more immersive experience.
*Image simulated.
Four logos: The Apple TV app, Disney+, Netflix and LG Channels
Unlimited Entertainment
Multiplex in Your Home
Dive into the wide variety of content available on the Apple TV app and Netflix. From the latest movies, TV shows, and documentaries, to live sports and more, find them all here in one place. Just sit back and enjoy.
*Apple, the Apple logo, and Apple TV are trademarks of Apple Inc., registered in the U.S. and other countries. Apple TV+ is a trademark of Apple Inc.
Thumbnails of Apple TV+ top 4 titles
The Apple TV app
The home of Apple TV+ and much more
Original shows and movies from Apple TV+. Just the premium channels you want and thousands of movies to buy or rent. It's personalized and expertly curated, so you'll discover the best of what's on. And it's all in the Apple TV app.
*Apple, the Apple logo, and Apple TV are trademarks of Apple Inc., registered in the U.S. and other countries. Apple TV+ is a trademark of Apple Inc.
*Supported service may differ by country.
*Available on 2019 TV models after software updates.
TV screen showing the scene of the battle game.
Pure Colors Bring Battlefield in Front of You
NanoCell technology completes a virtual world that surpasses reality with Pure Colors, created through NanoCell Technology.
In addition, various game features such as Low Input lag, HDMI 2.1 and HGiG allow you to enjoy a virtual world of improved graphics on real-time.
A scene of a battle game with the plane
Low Input Lag
React and Aim More Faster
NanoCell TV allows users to instantly attack the opponent without delay. It synchronizes your senses with real-time scenes happening in a fast-paced game by low input lag.
*Image simulated.
Man sitting on a sofa, holding a joystick while playing a RPG game on a TV screen
HDMI 2.1
Next Gen. Gaming Standard
A higher frame rate, VRR, ALLM, and eARC support. HDMI 2.1 allows fast-moving content in higher resolution and smooth, synchronized graphics. It's a more lifelike gaming experience.
*4K@120Hz, eARC (Enhanced Audio Return Channel), VRR (Variable Refresh Rate) and ALLM (Auto Low Latency Mode) with HDMI 2.1.
A scene of a racing game shown on a conventional TV with tearing and other half on an LG NanoCell TV without tearing
VRR(Variable Refresh Rate)
Flawless Drift
LG NanoCell TV has VRR support, making it the right choice for your gaming setup. All your console games will be clearer and smoother, with less stutter, lag, and flickering.
*Image simulated.
A scene of a game with monster shown on a conventional TV and other half on an LG NanoCell TV with HDR
HGiG profile for HDR Gaming
Realistic Cinema Cut-scene
Get wholly immersed into the game with views that are much more pleasing to the eyes. HGiG recognizes TV performance of picture quality and tunes HDR graphics to providing the ultimate HDR gaming experience.
*Image simulated.
People watching sports game on TV in the living room with ultra large scree TV
Pure Colors Create a Real Stadium Feel
With Nano Accuracy, the NanoCell TV delivers accurate color from any angles without distortion.
Watch your favorite teams play displayed with Pure Colors on an ultra-large screen with amazing picture quality.
A scene from a football game, half on an conventional LCD/LED TV with blurry picture quality, and other half on LG NanoCell TV with clear picture quality
Motion Pro
See Every Movement in Detail
Residual image(motion blur) must be avoided at all costs when watching sports. Now, with the Motion Pro feature, watch every quick and subtle movement of every player without the blur on your TV. With LG NanoCell, there's no need to worry about the blur of flicker.
*Image simulated.
TV screen showing a scene from a basketball game with a Sports Alert
Sport Alert
Don't Miss the Shot
Sports alert notifies you before, during, and after games. You'll never have to worry about missing the big plays from your favorite teams, even when you're watching other content.
*Supported service may differ by country.
A man and women watching sports game on TV in the living room with Bluetooth rear speakers
Bluetooth Surround Ready
Big Sound for the Big Game
NanoCell Tv up-mixed 2.0 ch sound to richer virtual 4.0 sound. It can create a surround sound effect by connecting two bluetooth speakers. Become more immersed in the game and get the feeling of a live atmosphere.
*Connection Available : LG PK7/7W/5/5W, PL7/5, PN7/5, RL3, RM2, RN9/7/5, ON9/7/5
A men and women sitting on a sofa in the living room with the Home Dashboard on the TV screen
ThinQ AI
Your Central Hub of Convenience
Intelligent LG ThinQ AI makes life all the more convenient. *Natural voice recognition allows you to command and control your Home IoT ecosystem.
*Natural voice recognition is available in English, Korean, German, French, Italian, Spanish, Portuguese, Russian, Polish, Turkish, Japanese, Arabic, Vietnamese, Thai, Swedish, Indonesian, Danish, Dutch, Taiwanese, and Norwegian.
**Dutch and Norwegian will be available in the second half of 2020.
***Supported service may differ by country.
LG Channels
Add Sophisticated Ambiance
With its minimal Nano Bezel, NanoCell designed to blend into any interior and delivers immersive viewing experience without any interruption.