Merlin Muze Portable Wireless Speaker Black 92609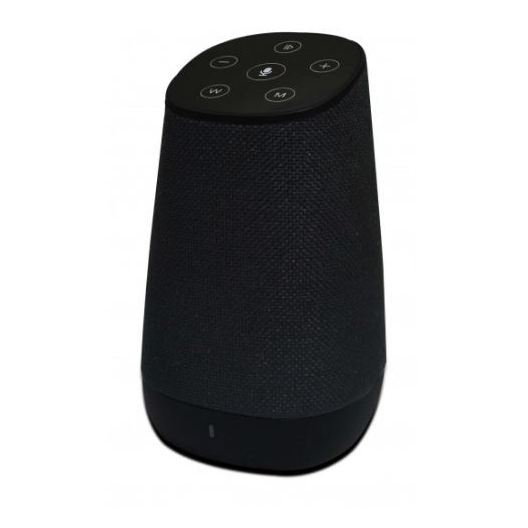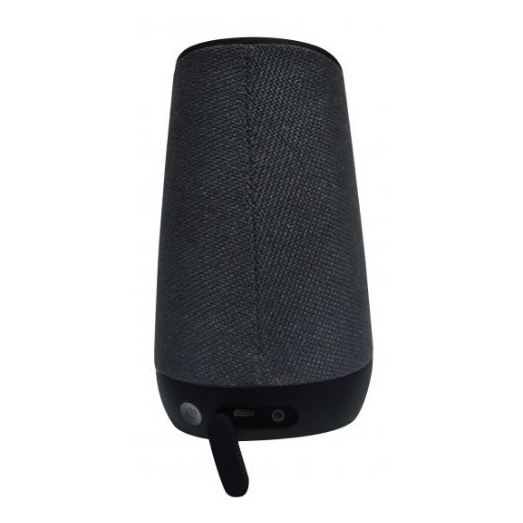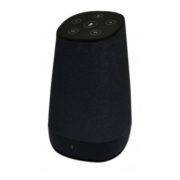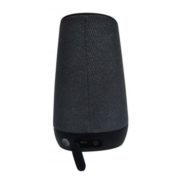 Hands free speaker you control with your voice. It's an expertly tuned speaker that can fill any room with 360 degree immersive sound. Just ask for your favorite track and enjoy the smooth streaming by one or multiple speaker at a time. Muze is designed to deliver crisp vocals with dynamic bass. It's more than a music speaker, its your personal voice activated assistant.
Voice Recognition Technology converts the words into computer text, therefore, digitalizing the person's speech to produce a voice print. The idea was first conceived in 1950s, however, came into successful existence in 1960 by Gunnar Fant.
Merlin Muze can hear you from across the room even while the music is playing, giving you omni directional audio and fills the room with your favorite track.
A voice interactive smartphone wi-fi speaker that plays your favorite tracks, answers your calls and questions, reads the news, reports traffic and weather, provides score of your favorite sport and more.
Beautiful Portable Design
Carry your music partner anywhere you go – Muze is lightweight and ideal for your travel plans. Play your favorite tracks for up to 5 hours with a built – in rechargeable battery.
Now stay connected with your family and friends while you are enjoying your favorite music on the go. Attend your important calls and enjoy seamless clarity while speaking to your pals.
Control Multiple Speakers
You can strearm your music without any distortion with more than one speaker using Muze at a time. The additional LED Buttons provided at the surface makes it super convenient for you to switch the modes and controlling sound.
Stereo Surround Sound With Excellent Bass
Two acoustic drivers and a passive radiator provides excellent quality of sound. Muze is designed in a way to provide you a rich music experience and stereo effects.
Main
Brand
Merlin
Color
Black
General
Type
Bluetooth Speaker
Features
Features
LED Charging Indicator | Voice Interactive Smartphone Wi-Fi Speaker | 360-Degree Music Expansion
Additional Features
Easy Surface Control With Additional LED Buttons Provided | Built-In Microphone | Stereo Surround Sound With Excellent Bass
Physical
Dimensions
93 x 93 x 153 mm
Weight
473 g