Merlin Timber Tunes Portable Wireless Speaker Brown 92852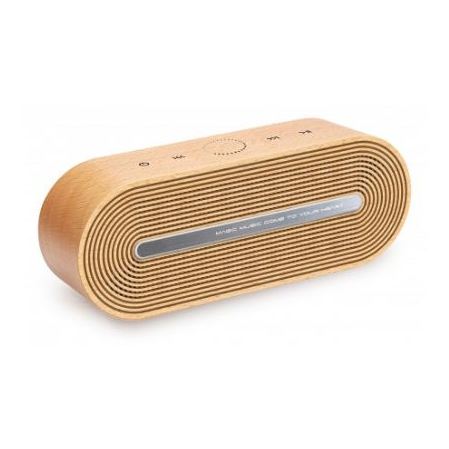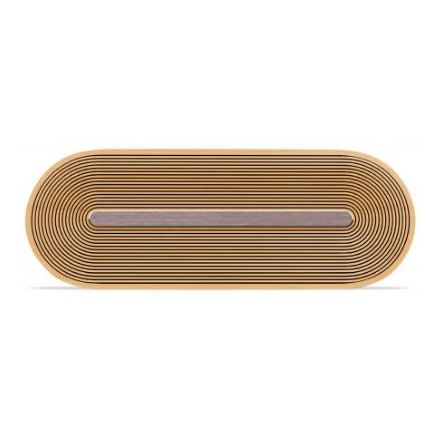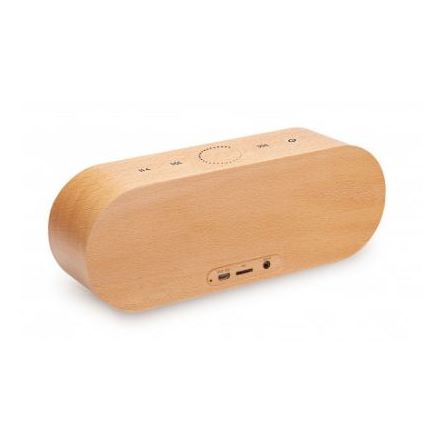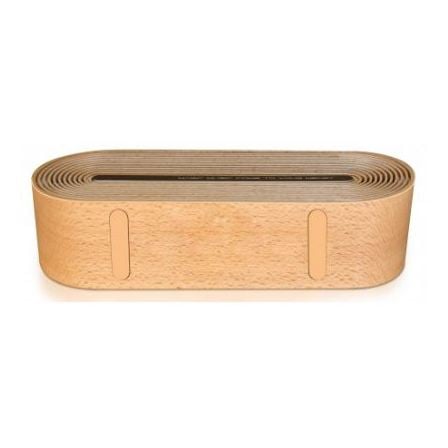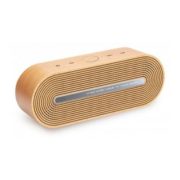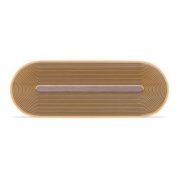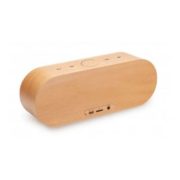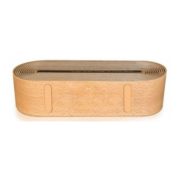 Portable and wireless, TimberTunes is a Bluetooth speaker with an aesthetically pleasing design, woodgrain finish, and smooth touch controls engraved into the Australian Beech wood body. Combining a minimalist design and smooth curves with retro styling and state-of-the-art technology, TimberTunes is the perfect piece of functional art for your home, office or outdoor entertainment.
The 1883 eruption on Krakatoa produced the loudest sound ever recorded. It reverberated around the globe 7 times before diminishing. It could be heard 4,000 miles away, and people within 100 miles had permanent hearing loss. Although TimberTunes is loud enough, it certainly won't affect your hearing.
Made of Australian Beech wood, TimberTunes' woodgrain finish, smooth curves, and retro styling lend it a classy touch of elegance, unlike any other Bluetooth speakers in its class.
Two high-performance stereo speakers punch out 8 watts of crystal-clear audio. And the unique all-wood body resonates and distributes deep, full sound for the ultimate audio experience.
TimberTunes uses the natural sensation of touch to operate. Simply slide your finger over the volume knob to control the speaker's volume or tap the playback buttons to play, pause or skip songs.
There's more to this elegant Bluetooth 4.0 speaker than what meets the eye. You can play songs wirelessly from your smartphone or tablet, or simply insert a microSD card loaded with your favorite tracks. The speaker also supports AUX IN so that you can connect your non-Bluetooth devices. You can even take calls using the built-in microphone.
Place this beauty on a coffee table for a perfect addition to your living room, or simply rock it out while you travel. The built-in rechargeable battery will give you 6 to 10 hours of non-stop wire-free music.
Main
Brand
Merlin
Color
Brown
General
Type
Bluetooth Speaker
Features
Features
Breathtaking Design | Touch-Sensitive Controls | Wireless Entertainment
Additional Features
Elegant & Portable
Physical
Dimensions
230 x 82 x 58 mm
Weight
480 g
Battery & Power
Usage Time
10 Hours
Battery Charge Time
4-6 Hours