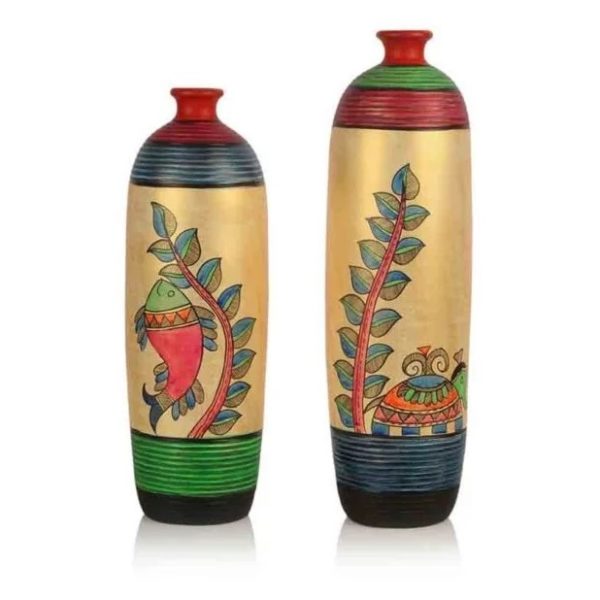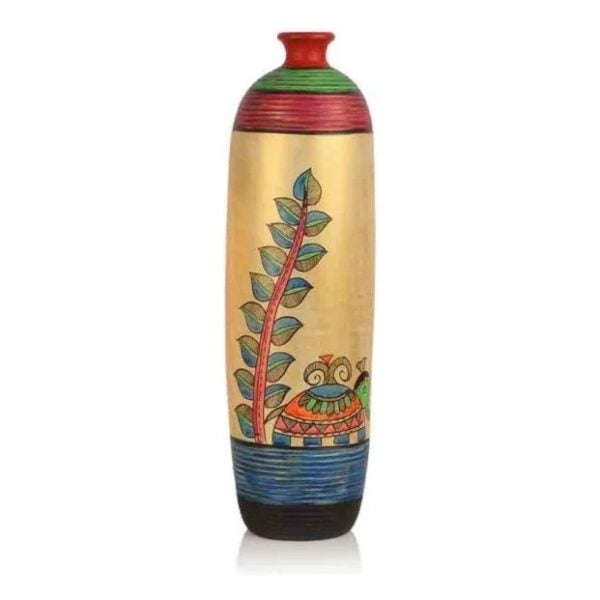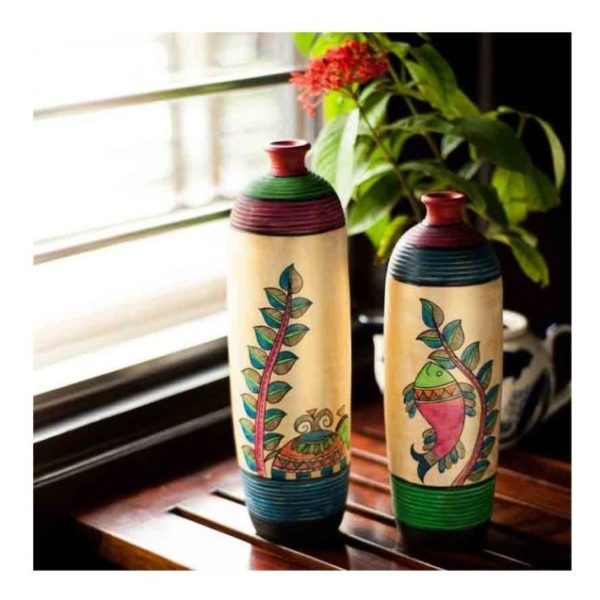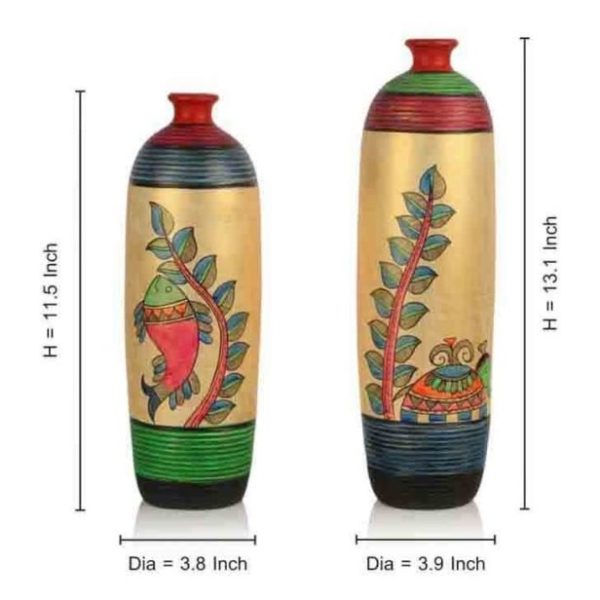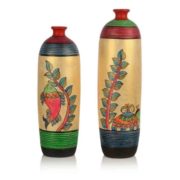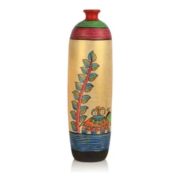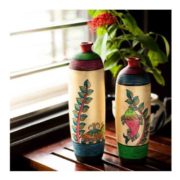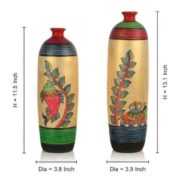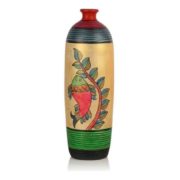 These set of uniquely designed cylindrical shaped terracotta vases are a remarkable addition to any home interior. - The bright red coloured narrow neck with it's upturned beak adds a classy touch to the showpiece. - The handpainting done on the terracotta vase is the beautiful Madhubani Art work and the colours added to the piece makes it full of energy and life. - The body is given a sophisticated touch with shimmer gold colour and a leaf and a beautiful fish painted with soothing hues on it. - This master pices will definitely be a piece of attraction for your guest. ART TYPE: Vase is handpainted and handmade with beautiful Madhubani art MATERIAL: Terracotta DIMENSIONS: VASE 1 (H * Dia) = (13.1 * 3.9), VASE 2 (H * Dia) = (11.5 * 3.8) Inch Inch COLOR: Multi Colour NOTE: 1) Set of 2. 2) As this product is handcrafted and handpainted there might be a slight colour and design variation which is natural and hence makes the product unique.
Terms and Conditions:
Return option for Furniture & Home Décor Items will not be applicable:
If the item gets damaged from the customer before/after assembling.
Opened Towel, Bedsheet, Mattress, Mattress Topper for hygiene reasons.
Main
Brand
Moorni
Color
Multicolor
Features
Features
Vase Is Hand Painted And Handmade With Beautiful Madhubani Art
Physical
Material
Terracotta
Dimension
H: 11.5 x D: 3.8 Inch | H:13.1 x D: 3.9 Inch