Panzerglass Anti Glare ETE Screen Protector Black iPhone 12 Pro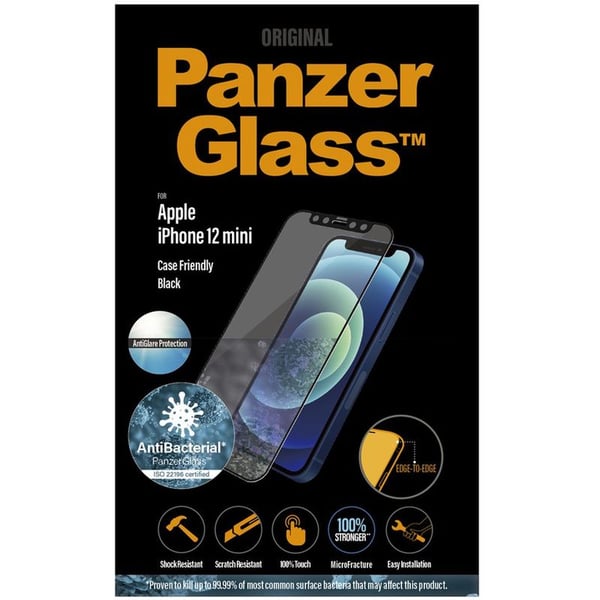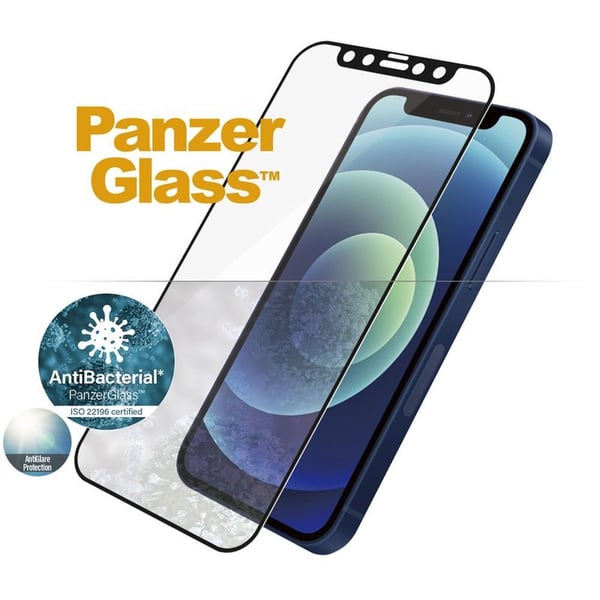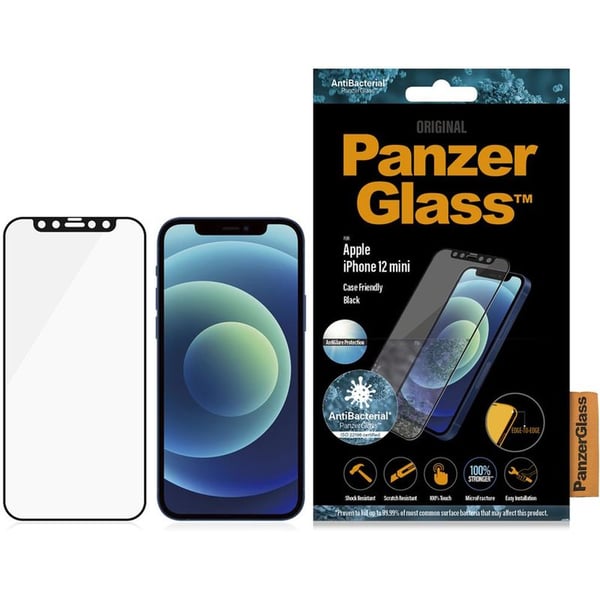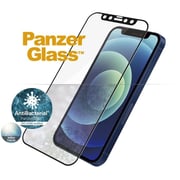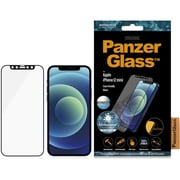 Panzerglass
Panzerglass Anti Glare ETE Screen Protector Black iPhone 12 Pro
+ AED 13.00 Shipping
Delivery 09 October
Secure Transaction
Key Information
Case Type:

Screen Protector

Type:

Screen Protector

Compatible Products:

iPhone 12 Pro

Color:

Black
Details
Protective tempered glass from the renowned Danish brand PanzerGlass is the ultimate display protection. It is made of tempered Japanese Asahi glass of the highest quality, hardness and transparency. Unlike conventional chemically hardened glasses, PanzerGlass glasses are hardened by fair tempering at 500 ° C for 5 hours, which guarantees exceptional hardness, durability and impact resistance. PanzerGlass toughened glass has a special oleophobic layer that prevents unwanted fingerprints from leaving, so it always remains clean and transparent. The back of the glass is coated with the best silicone nano layer, which absorbs shocks and, in addition, makes installation very quick and easy, and allows the glass to be re-glued after inaccurate gluing.
Antibacterial
PanzerGlass has prepared an innovative, scientifically tested secret weapon against bacteria for all new generation smartphones. The glass combines innovative technologies, a specially designed surface with antibacterial effects and the renowned strength and durability of PanzerGlass products. The significantly improved surface can eliminate up to 99% of bacteria. In addition, it is abrasion resistant and tested according to JIS 22810 / ISO 22196.
Antiglare
Reflected light or reflections can be very tiring for the eyes. In addition, they reduce the contrast, color and sharpness of the display. This anti-reflective glass reduces all side effects and makes it easier to watch the display of your mobile device. A special anti-reflective layer is applied by means of nano-spraying, thanks to which the degree of gloss is significantly reduced. The advantage is improved screen visibility, reduced eye strain and surface gloss.
Rounded edges
PanzerGlass Edge-to-Edge tempered glass is made of flat tempered glass and covers the entire front surface of the device to the edge. The tempered glass usually has at least one precise hole that corresponds to the position of the speaker. Depending on the device, there may be additional holes for sensors, buttons, and the camera. The shape of the glass is always optimized in order to maximize protection while maintaining functionality and ease of use. The edges are carefully rounded, polished and coated with an oleophobic layer to maintain the tactile properties of the device.
Super +
The Super + GLASS label ensures maximum protection. Tempered glass marked Super + has undergone a process of double tempering for up to 10 hours. This provides even better protective properties.