Panzerglass Standard Fit Privacy Screen Protector Clear iPhone 12 Pro Max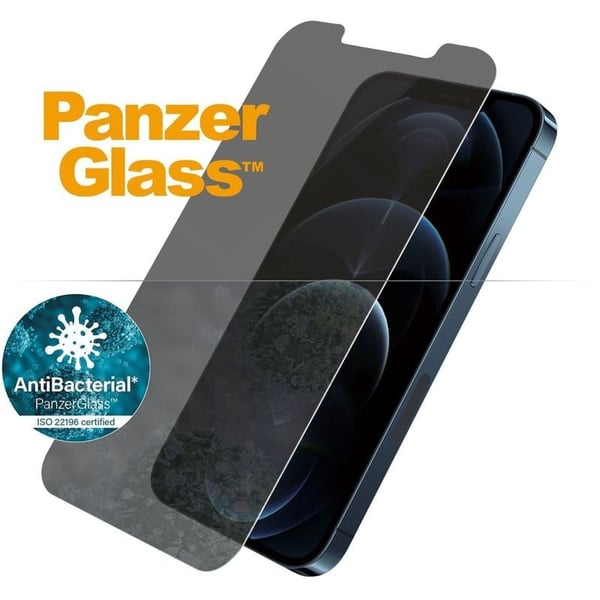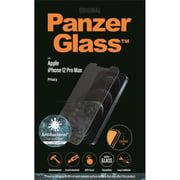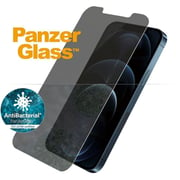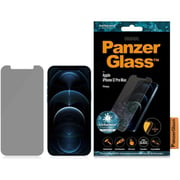 Panzerglass
Panzerglass Standard Fit Privacy Screen Protector Clear iPhone 12 Pro Max
+ AED 13.00 Shipping
Delivery 08 October
Secure Transaction
Key Information
Case Type:

Screen Protector

Type:

Screen Protector

Compatible Products:

iPhone 12 Pro Max

Color:

Clear
Details
PanzerGlass - protective tempered glass of the renowned Danish brand PanzerGlass is the ultimate display protection. It is made of tempered Japanese Asahi glass of the highest quality, hardness and transparency. Unlike conventional chemically hardened glasses, PanzerGlass glasses are hardened by fair tempering at 500 ° C for 5 hours, which guarantees exceptional hardness, durability and impact resistance. PanzerGlass toughened glass has a special oleophobic layer that prevents unwanted fingerprints from leaving, so it always remains clean and transparent.
Antibacterial
PanzerGlass has prepared an innovative, scientifically tested secret weapon against bacteria for all new generation smartphones. The glass combines innovative technologies, a specially designed surface with antibacterial effects and the renowned strength and durability of PanzerGlass products. The significantly improved surface can eliminate up to 99% of bacteria. In addition, it is abrasion resistant and tested according to JIS 22810 / ISO 22196.
Standard Fit
PanzerGlass Standard Fit has a reduced size of the display area, it only covers the unrounded area of the display. The tempered glass usually has at least one precise hole that corresponds to the position of the speaker. Depending on the device, there may be additional holes for sensors, buttons, and the camera. The shape of the glass is always optimized in order to maximize protection while maintaining functionality and ease of use. The edges are carefully rounded, polished and the entire surface is treated with a layer against fingerprints. For each specific model, individual types of adhesives are selected to provide you with the optimal solution for easy installation and long life.
Super +
The Super + GLASS label ensures maximum protection. Tempered glass marked Super + has undergone a process of double tempering for up to 10 hours. This provides even better protective properties.
Privacy
With PanzerGlass Privacy screen protection, you don't have to worry about working on the road or using your phone in public places. Thanks to the Privacy filter, the display becomes virtually invisible from the sides. Toughened glass protects not only display damage, but also sensitive data and privacy from prying eyes watching your device screen. Privacy glass has all the main advantages of the original PanzerGlass tempered glass, resistance to scratching and damage to your phone, but at the same time protects your privacy.