Philips Lumea Advanced IPL Hair Removal Device BRI921/60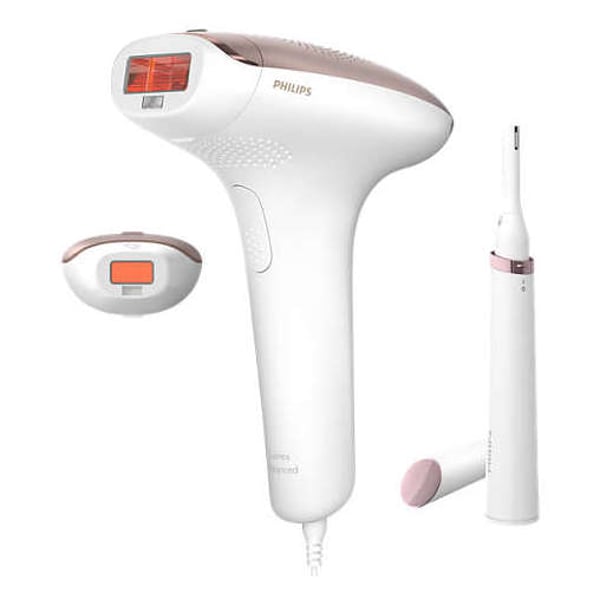 Roll over image to zoom in
Click to expand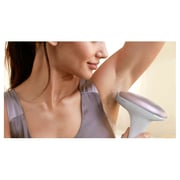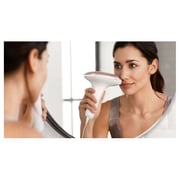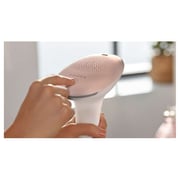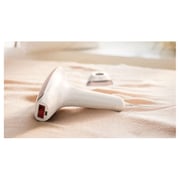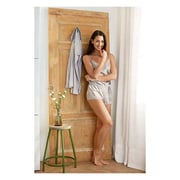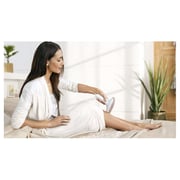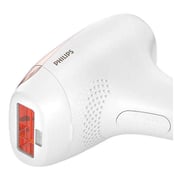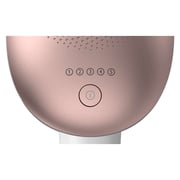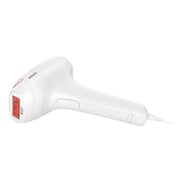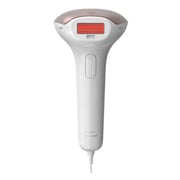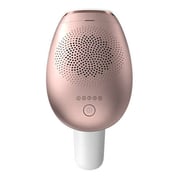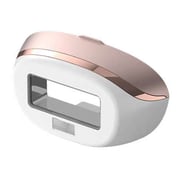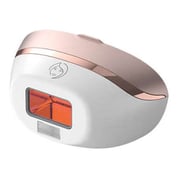 Easy Payment Plans
Starting from

AED 109.08

/month

The final amount depends on your bank
Details
+ AED 13.00 Shipping
Delivery 10 December
2 Year Brand Warranty
Cash on Delivery
Secure Transaction
{{badgeTamara}} Pay {{numberOfInstallments}} interest-free payments of {{repaymentAmount}}. {{learnMoreLink}}
Other Sellers
FREE Shipping
Estimated Delivery 10 Dec - 11 Dec
+ AED 13.00 Shipping
Estimated Delivery 11 Dec - 12 Dec
Sold by
Gulf Electronics - Authorised Distributor
+ AED 13.00 Shipping
Estimated Delivery 09 Dec - 10 Dec
Sold by
Excelledia Middle East
Details
Lumea Advanced IPL - Hair removal deviceFor body and face, With skin tone sensor, 15 minutes to treat lower legs, + Satin Compact pen trimmer BRI921/60
Be hair free for at least 3 months
At least 85% hair reduction in 3 treatments
For body and face
With skin tone sensor
15 minutes to treat lower legs
+ Satin Compact pen trimmer
Expert IPL technology at-home, developed with dermatologists
IPL stands for Intense Pulsed Light. Philips Lumea applies gentle pulses of light to the hair root, putting the follicle into a resting phase. As a consequence, the amount of hair your body grows gradually decreases. Repeating the treatment leaves your skin beautifully hair free and touchably smooth. Treatment to prevent hair regrowth is safe and gentle, even on sensitive areas. Philips Lumea is clinically tested and developed with dermatologists for easy and effective treatment, from the comfort of your own home.Proven safe and effective treatment
IPL stands for Intense Pulsed Light. Philips Lumea applies gentle
pulses of light to the hair root, putting the follicle into a resting phase. As a consequence, the amount of hair your body grows gradually decreases. Repeating the treatment leaves your skin beautifully hair free and touchably smooth. Treatment to prevent hair regrowth is safe and gentle, even on sensitive areas. Philips Lumea is clinically tested and developed with dermatologists for easy and effective treatment, from the comfort of your own home.
Objective studies show at least 85% hair reduction in as little as 3 treatments**. The first 4 treatments must be carried out every 2 weeks, after which you should already be able to see the desired results. To maintain your results, simply touch up every 4 weeks. After just 8 touch up treatments you can be hair-free for at least 3 months*. To enlarge this picture, please click on the image in the image gallery at the top of this page.
Suitable for a wide variety of hair and skin types
Philips Lumea Prestige works effectively, easily and safely on a wide variety of hair and skin types. It works on naturally dark blonde, brown and black colored hairs and on skin tones from very white to dark brown. As with other IPL based treatments, Philips Lumea cannot be used to treat white / grey, light blonde or red hair and is not suitable for very dark skin. This is due to the high contrast required between the pigment in hair color and pigment in the skin tone.
Integrated skin tone sensor
For safety the integrated skin tone sensor measures the treated skin complexion at the beginning of each session and occasionally during the session. If it detects a skin tone that is too dark for this product it will automatically stop emitting pulses.
Safe and effective even on sensitive areas
Use with confidence to remove hair on face (upper lip, chin and sideburns) and body parts including legs, underarm, bikini area, stomach and arms.
Large treatment window for fast application
Big treatment window for fast application on large areas like legs.
Precision attachment for extra safety on the face
With the additional integrated light filter, it can be used for safe treatment of facial hair on the upper lip, chin, cheeks and other sensitive areas.
FREE Lumea App for a personal coach at your fingertips
The Lumea App is free to download and offers a unique and personalized IPL experience – just for you. It is your very own personal coach to ensure you are getting the most out of your Lumea and using it in the correct way to achieve long-lasting results. The App helps you create your personalized treatment schedule per body area, with tips and advice during each treatment. All you need to do is check the app regularly to make sure you are up to date with any notifications or reminders.
Special Beauty Edition including Satin Compact pen trimmer
The on-the-go trimmer from Philips is a descrete beauty tool that makes it quick and easy to remove even the finest facial hairs.