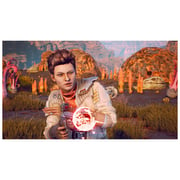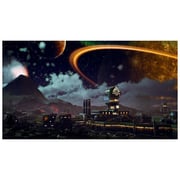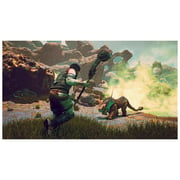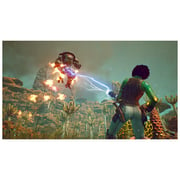 + AED 13.00 Shipping
Delivery 30 Nov - 01 Dec
Secure Transaction
Key Information
Mode:

Single Player

It is users minimum age suggested to play this game

PEGI/ESRB:

18

Publisher:

Private Division

Developer:

Obsidian Entertainment
Details
The Outer Worlds Game
Lost in transit while on a colonist ship bound for the furthest edge of the galaxy, you awake decades later than you expected only to find yourself in the midst of a deep conspiracy threatening to destroy the Halcyon colony.
As you explore the furthest reaches of space and encounter a host of factions all vying for power, who you decide to become will determine the fate of everyone in Halcyon. In the corporate equation for the colony, you are the unplanned variable.
Gain a family of fellow Spacer employees

It is expected that all employees of the Halcyon Holdings Corporation will use their full potential while acting in accordance with HHC's best interests. Please be reminded that acting against the interests of the corporations is acting against the interests of humanity.
A recently discovered feature of long-term hibernation, Tactical Time Dilation (patent pending) is perfect for helping you maximize your productivity! Side effects may include: blurred vision, unseemly liquefaction, explosive cell death, and/or unrelenting psychosis.
Everyday Safety and Security
Freedom for the everyday Spacer comes with triggers and ammunition! All Spacer's Choice weapons are now thirty percent less likely to misfire!