Key Information
Platform:

PlayStation 4

It is a console compatible for playing this game

Publisher:

EA Sports

Developer:

EA Canada

Mode:

Multiplayer

Genre:

Fighting | Sports

It is classification of the game based on its gameplay interaction

PEGI/ESRB:

16

It is users minimum age suggested to play this game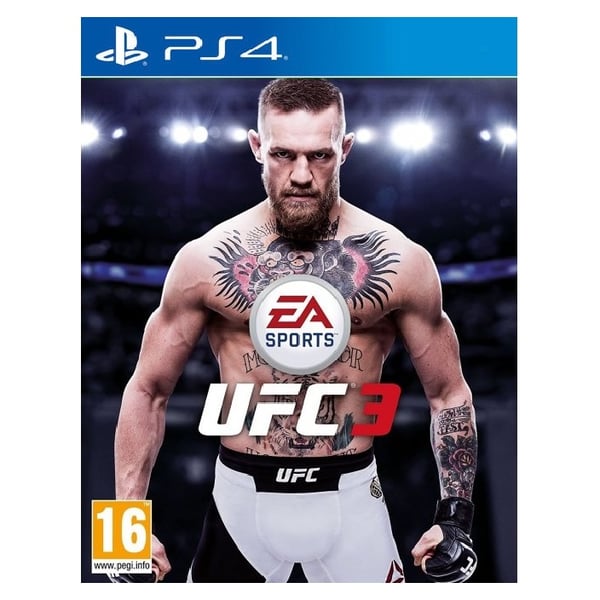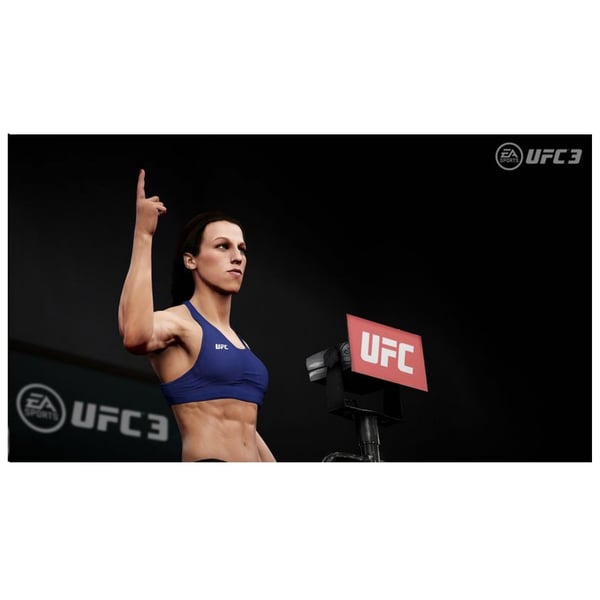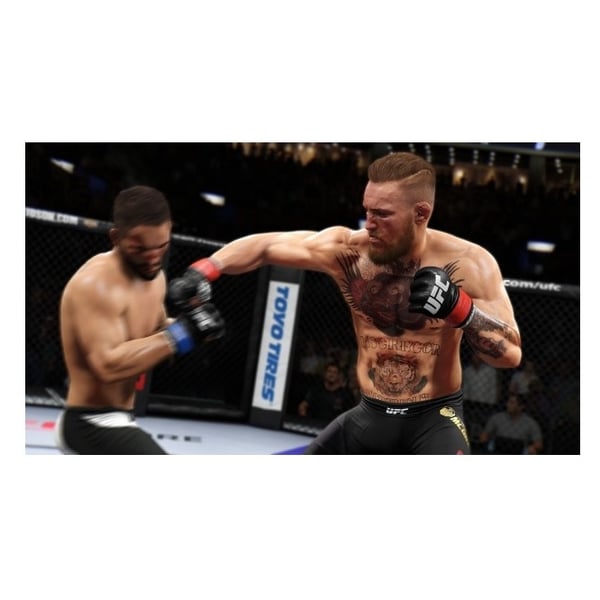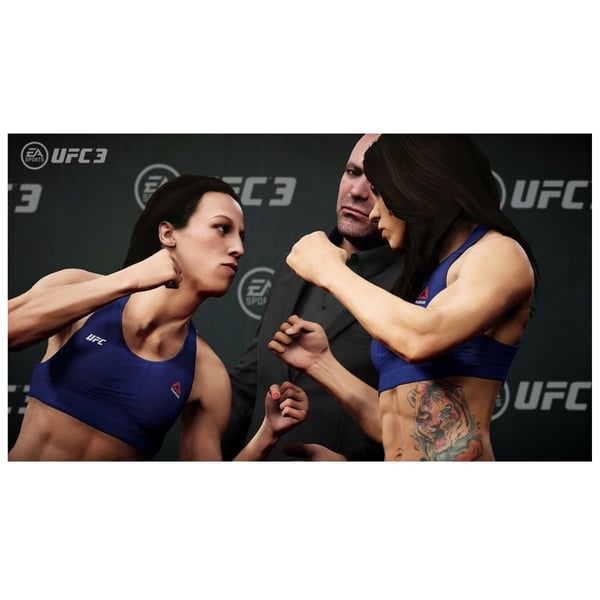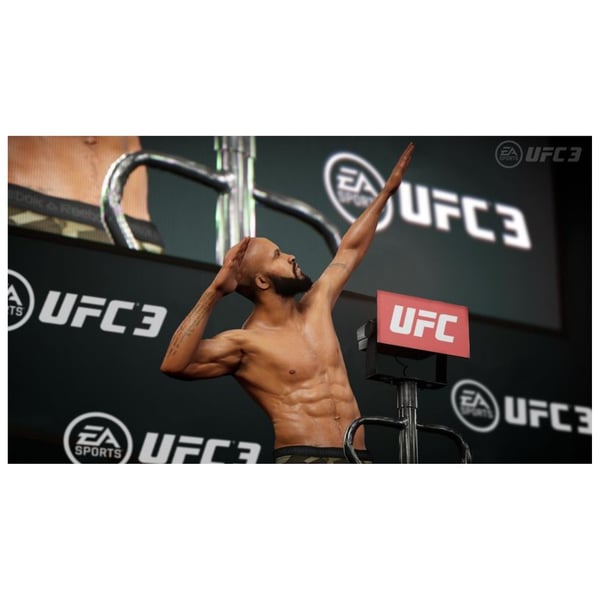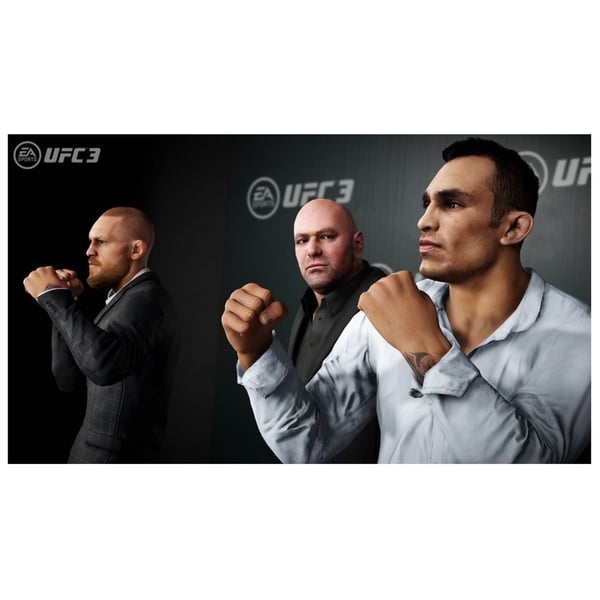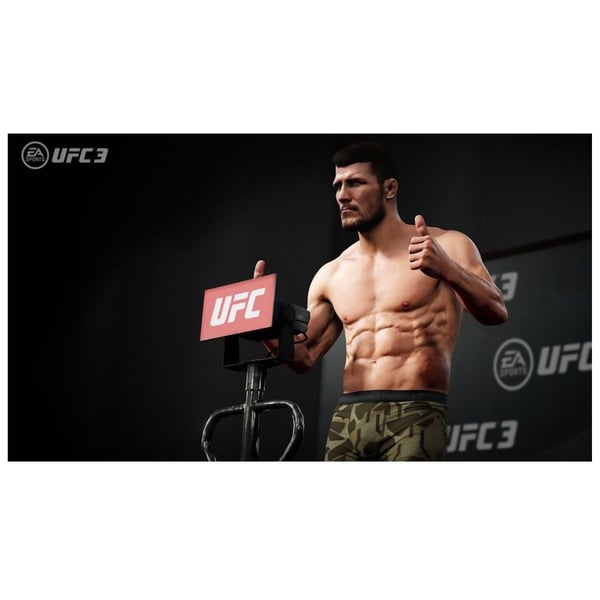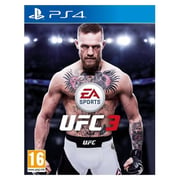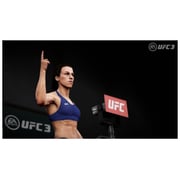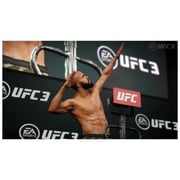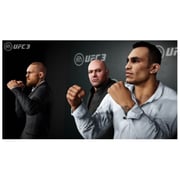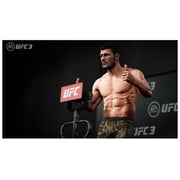 PS4 UFC 3 Game
EA Sports UFC 3 is a mixed martial arts fighting game, similar to previous installments, the game is based on Ultimate Fighting Championship (UFC), while also retaining realism with respect to physics, sounds and movements. New to the series is the G.O.A.T. career mode, where the choices made throughout the career impact the player's path to greatness. Outside of fights, the player will make promotional choices to build hype, gain fans, earn more cash through big contracts and capture the world's attention. A new in-game social media system now allows the player to create heated rivalries with other UFC athletes, providing the freedom to take on any type of persona, like being cool-headed contender.
Continuing on the knockout mode which was introduced in EA Sports UFC 2, the game delivers a new type of multiplayer modes designed for fast and quick fights that are integral when playing against opponents. The tournament mode offers ultimate rights as the player attempts to take on as many opponents as possible in bracket-style elimination rounds with continuous damage and fatigue. The game is slated to contain the biggest character roster out of the three EA Sports UFC games.

Modes in The UFC 3 Beta:
QUICK FIGHT and FIGHT NOW CLASSIC
Jump into Quick Fight (online only) and Fight Now Classic to experience the revolutionary new Real Player Motion (RPM) Tech. RPM is a revolutionary EA SPORTS animation technology that sets a new bar for motion and responsiveness in the best-looking, and now the best-feeling, EA SPORTS UFC game ever. Players can now slip and strike in full motion to execute dangerous counterattacks, adding new levels of strategy and competition to every fight.
UFC ULTIMATE TEAM
Ultimate Team in EA SPORTS UFC 3 introduces more personalization, strategy, and collectibles. For the first time, combine your customized create-a-fighter with real life UFC fighters like Conor McGregor and Tony Ferguson to build your UFC Ultimate Team.
All-new Fighter Chemistry allows you to chase and pair specific moves that grant boosts to your fighter for a strategic advantage. New Ultimate Team Solo Challenges feature dynamically-updated single-player gameplay challenges that unlock in-game rewards, while new Ultimate Team Sets allow you to collect thematic items and trade them in for items of higher value. It's all packaged in a more streamlined experience, with redesigned pack openings and visuals that make it easier than ever to build your very own Ultimate Team.
PRACTICE MODE
Experience the all-new Practice Mode AI recording in UFC 3. The Practice Mode AI recording lets you input an action sequence that the CPU opponent will playback for you, allowing you to practice your offense and defense against specific combinations and behaviors.
General
Platform
PlayStation 4
Other Platforms
Xbox One
Developer
EA Canada
Publisher
EA Sports
Mode
Multiplayer
Genre
Fighting | Sports
PEGI/ESRB
16
Region (Video) Format
PAL
Best Price Guarantee (Check prices across power retailers. The prices shown here are provided by Price Check – a 3rd party application. Sharaf DG is not liable for the prices disclosed by the application.)
000000000001001772